ekm and Prometheus with an Eye on 2020!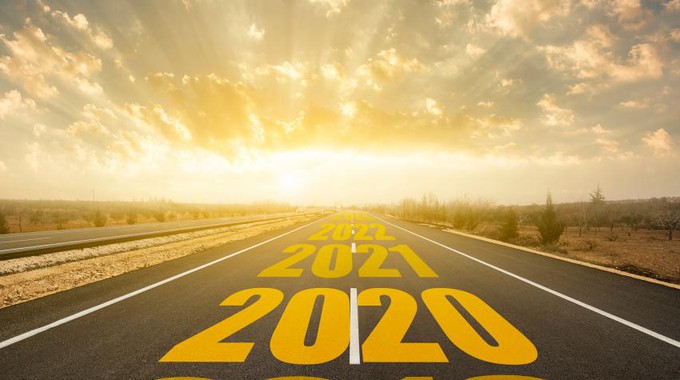 What's happening on AICN in 2020? ekm and Prometheus are here to tell you!
___________________________
Like most geeky fanboys, I discovered AICN during the Wild West days of the early inter-webs. The site became a regular daily refresh as I followed the development of the STAR WARS Prequels, as well as my other great love, THE LORD OF THE RINGS. Today we take fan sites for granted, but in the late 90s, Ain't It Cool News was wholly unprecedented, and a Mecca for the like-minded.
While I would later go on to write for other up-and-coming websites in the two decades that followed, and ultimately found myself the director of two independent feature films, AICN retained power by virtue of its brand recognition, its contributions to fan culture, and it's sheer longevity. Many of those original writers have since moved on, but in doing so, they opened the door for me to participate in some small way. I consider it a source of personal pride to be able to do so.
When I joined the staff in 2019, my objective was to bring something new to the site. My goal was not to reinvent the wheel, but rather to introduce new flavors to the overall recipe. Anyone who has read my serials on STAR WARS, SPIDER-MAN, BATMAN, or Horror Films, will immediately recognize that I'm not so much interested in posting news scoops or traditional reviews; my interest is more in critical analysis. Some of you dig that, and some of you don't. I'm grateful for those who fall in the former category, particularly those who have shared these articles, and contributed to Talkbacks. I value every voice, even when they speak out in opposition of my (often) polarizing views.
With that said, I want to thank all the readers of this site as Ain't It Cool News continues to endure, and to add new elements to its formula. Look for a new series from me on yet another beloved franchise early in 2020, as well as my most ambitious work yet: a book-length examination of a particular cult classic that constitutes the third entry in an iconic horror saga, in which I plan to reveal certain information I stumbled upon by accident, and that changes the perception of this movie — and indeed, the entire franchise — forever. Consider yourselves teased.
Meanwhile, I'm hoping to start shooting a new film next year, and ask you to give either one of my previous ones a peek, since streaming seconds generate pennies. My kid needs to go to college. And speaking of which, have a look at some of my non-Geek-centric writing. Or, listen to me break copious verbal wind as I discuss the evils of DUNGEONS & DRAGONS and THE TELETUBBIES. Ooh, baby, baby, it's a wild world.
Again, my sincerest thanks to Dannie, and to the readers. May this new decade prove amazing both for film, and for the people who love it.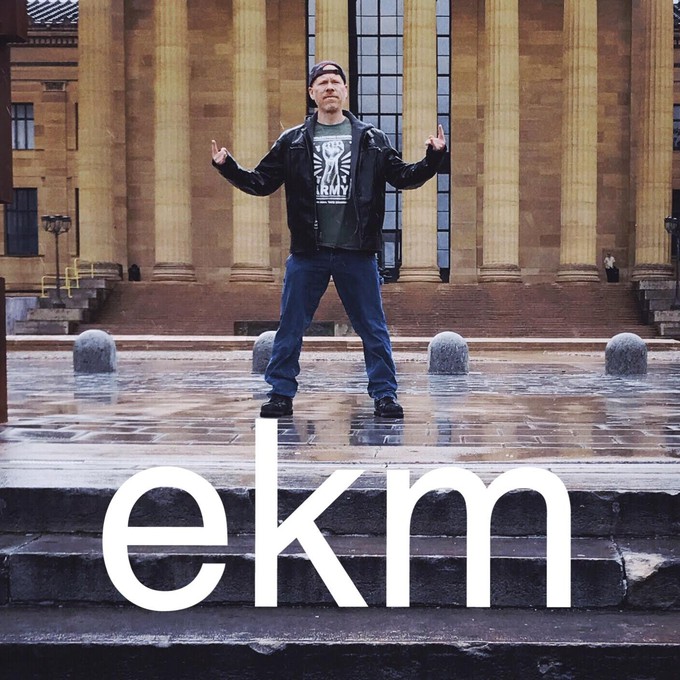 Erik Kristopher Myers (aka ekm)
Pretentious Filmmaker
@ekmyers
https://www.facebook.com/ekmyers
_______________________________
Hey there, fellow horror geeks and monsterphiles! Prometheus here on the last day of 2019 with my friend ekm to thank you all for reading the crazy shit we wrote down all year!
From my first article ever on AICN about the CHILDS PLAY remake trailer to the latest chapter of FRIGHT FIGHT FRIDAY; it's been a pleasure scribing my thoughts for you and even more of a pleasure chatting and or debating with you all in the talkbacks!
To be honest, I never expected such an overwhelmingly positive response to FRIGHT FIGHT FRIDAY, and it means the world to me! What started off as silly (but fun) childhood debates with dear friends is now something I get to share with all of you! (I told my girlfriend all my horror movie knowledge wasn't useless!)
Looking back at the very first "fight" JASON VOORHEES VS MICHAEL MYERS, the series has grown exponentially and that's because I have grown as a writer. I've had to, talkbackers will eat your lunch if you're not on point. The brackets have also challenged me, each in their own ways and I've tried to give each one it's own unique feel.
We saw Jason Voorhees take the Icon bracket with a last-minute upset over Pinhead, using brute force and luck to destroy the Lament Configuration Box.
In the Alien bracket, The Predator technically won his final fight, until it was revealed in the last moments that he was infected by The Thing in his prior battle. The Thing for the win (with an asterisk)!
Count Dracula took down Imhotep (The Mummy) in a battle of the immortals, taking the Classic bracket in flamboyant fashion by lighting Imhotep's female captive on fire while she was holding his life-giving scroll.
In the Human bracket; Hannibal Lecter outwitted Captain Spaulding using a makeshift syringe to deliver a lethal dose of diacetylmorphine, AKA; heroin.
That brings us to the Evil Spirits bracket, where Baal just secured a win in the first round over Valak with the clever use of some religious paraphernalia.
To date, I have written 29 FRIGHT FIGHT FRIDAY'S, and it's not over yet! The plan is eight brackets, to fill the final bracket up! Looking to the future, I have plans on launching FANTASY FIGHT FRIDAYS down the road, but we'll talk more about that after the conclusion of FRIGHT FIGHT FRIDAY!
I'd also like to thank AICN for giving me a place to share my writing and opinions and also, for the awesome opportunities that have come my way! Because of AICN, I've been able to interview some incredible people such as Rob Zombie, Danny Trejo, BillMoseley, Bill Oberst JR, Jeffrey Combs, and Richard Brake, to name just a few! I look forward to doing many more in the new year!
So, from ekm and myself, as well as everybody else here at AICN; thanks for reading! Blessings and happiness to all in 2020! I'll see you in the interwebs! Happy New Year and until next time, keep on geekin' on my friends!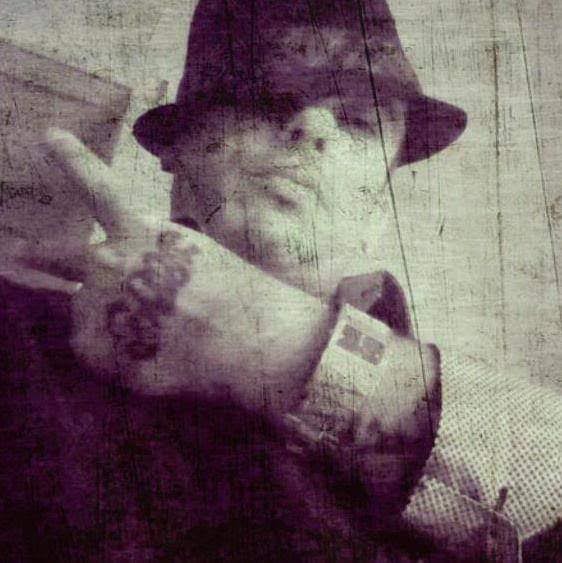 Joshua "Prometheus" Scafidi