Authors
Here you have an opportunity to learn a bit about the people behind the new AICN. The site has been through some changes since its founder Harry Knowles has stepped out of the business. More changes are coming, and the new staff is the most important change. Here is your chance to get a glimpse at the geeks and geekettes that are keeping AICN a cool place for fans, creators, and yes even you trolls out there!
Barbarella/Barbara Kennedy
AICN-barbarella@hotmail.com
@barbara1112k
Utilizing skills she learned from watching Donnie Yen films, Barbarella spends her nights fighting crime and protecting those who cannot protect themselves…while she's asleep. Once awake, she relishes her life in Texas, and takes great pleasure in doing her part to "keep Austin weird." While not working at her day job, she feeds her unquenching thirst for cinematic bliss, and especially enjoys finding great independent films and sharing those with others. Having dabbled in filmmaking herself, she understands the difficulty of the process, and tries to approach reviews with compassion towards filmmakers, even on films that don't resonate with her. Her Bachelor of Arts degree ensures a fallback career in the lucrative field of naming paint colors, but for now, she's excited to be a part of the Ain't It Cool News Family. She used mind-control techniques to get the gig and hopes those who enlisted her to write for the site don't figure out how to regain control and boot her off. She loves connecting with other cinemaniacs, so don't be afraid to strike up a conversation if you run into her.
---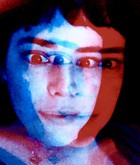 Madame Revenant
madamerevenant@gmail.com
When Madame Revenant isn't binge-watching movies, she often rips into flesh and analyzes what it means to be truly human. A zombie by trade and an artist at heart, she appreciates practical special effects, creatures and demonic beasts, witches with goats, robotic angels who save the world, and fauns with short fuses. When the madame appears, no secret remains hidden forever; she'll find the truth.
---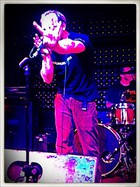 McEric
Questionable Contributor
ericmcclanahan@gmail.com
@EricMMcClanahan
McEric is a writer based out of East Texas. An avid appreciator of music, film, literature and art, he is pleased to share his passions with fellow fans and foster open discussion of all things cool and interesting.
Founder
Harry Knowles
harry@aintitcool.com
512-784-6876
Send scoops to AICNstaff@gmail.com
AIN'T IT COOL NEWS
PO Box 180011
Austin, TX 78718-0011
For advertising inquiries please contact:
advertising@aintitcool.com
Business Affairs
roland@aintitcool.com
PO Box 1641
Austin, TX 78767