UPDATED! ekm's 31 DAYS OF THE FOURTH: EPISODE 29a – THE RISE OF SKYWALKER (2019)- BASELESS SPECULATION & FANWANKERY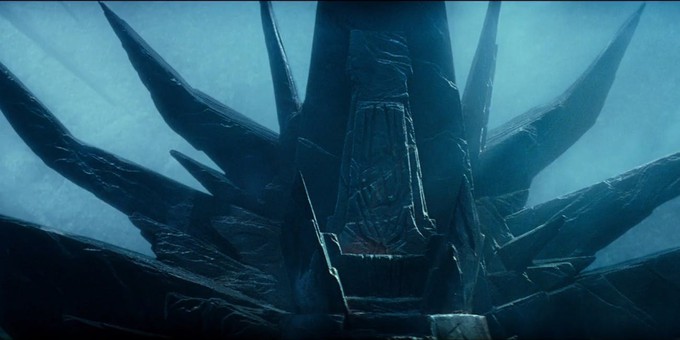 Hey, did anyone hear about that new STAR WARS movie coming out? Anyone?
I'm typically one of those guys who waits until I'm home to watch an anticipated movie trailer, so I can crash in front of my Mac with the sound cranked up. It's like holding a wicked piss: the final steps (turning on the computer, entering my password, etc.) seem to go in slow motion, and there's that penultimate moment when suddenly, nothing works. Both computers and Boyparts are sullen and moody creatures, and both hold grudges when not in use.
The first trailer for THE RISE OF SKYWALKER was different. I was in Philly, headed to a VIP party at the Franklin Institute for the opening of the Marvel: Universe of Super Heroes exhibit. I was not a VIP, but I went anyway, because I have good friends, and good friends make awesome things happen.
So yeah, I watched the teaser for the next STAR WARS on my phone, squinting against the sun glare. I watched it thrice, in fact.* My emotions ran the gamut from excitement (that opening bit with Rey backflipping into offensive mode against an oncoming Mystery Pilot) to dread (that final chuckle from You Know Who) to outright bewilderment (the very clunky title). Maybe you felt the same way. Maybe you didn't. Let's argue!
The second trailer was a non-starter. For one thing, it was more or less a clip show, coasting on nostalgia from previous films in the series. That last shot (Evil Rey) would have been a humdinger, assuming that 1) it had happened in the logical place in the trilogy (THE LAST JEDI), and if 2) we didn't already know that J.J. Abrams isn't going to play straight with us. If Rey turning to the Dark Side is an actual plot point rather than a vision or something, I'll be shocked – particularly since this is in no way referenced in the third and final preview.
First off, before I speculate about this latest trailer, and what we have in store for us, I want to reiterate something that has (probably) gotten lost in translation, due to the critical nature of these articles: I don't dislike what Disney has done with STAR WARS. I feel very strongly that, under Kathleen Kennedy's guidance, this current crop of films has recaptured a glimmer of magic that was lost between the time that JEDI's credits faded and THE PHANTOM MENACE exploded onto the screen. I adoreTHE FORCE AWAKENS unconditionally. I think ROGUE ONE is fantastic fun. There are things I really, really like about THE LAST JEDI — namely, everything with Luke, and the relationship that's built between Rey and Kylo Ren, right up to the point where Rian Johnson throws it all out the window and subverts expectations by returning to the Good Guy vs. Bad Guy model. Finally, while I have no use for SOLO, I admire the fact that it wants very badly to evoke that early-80s pulp paperback quality found in the Han and Lando novels. It's watchable, at least, and I can't say that for ATTACK OF THE CLONES.
The purpose of criticism is to dissect and examine. It's an exercise best put to use on beloved institutions like STAR WARS, where repeated attempts are made to recreate a once-in-a-lifetime event that can't be replicated. How did these attempts work? How did they fail? Was the formula repeated, or were new ingredients added? How did the world respond? Were die-hard fans accepting of these endeavors, or did they resist, and why? As such, this series hasn't been about writing movie reviews; anyone can do that. Natalie Portman was amazing, and those special effects are wowzers! Who cares at this point? As I said way back in the very first installment, there's little left to be said about STAR WARS that hasn't been stated in a million different ways, so if I was going to attempt a series like this, I wanted to try to approach it from an alternative direction, and analyze aspects that are less-frequently discussed, if at all. Sometimes, that means using ROGUE ONE as a springboard to discuss the potential dangers of that film's revolutionarydigital necromancy. Does that mean I hated ROGUE ONE? No — I love ROGUE ONE. If you want to read that review, here you go, but I promise, it's boring, and hardly inspires discussion.
So I'm telling you, up front, that my criticism of this supposed last trilogy basically boils down to this: J.J. Abrams set up some fun and exciting new characters who had the potential to go off in new and interesting directions, and Rian Johnson more or less closed those narrative doors. At the end of THE LAST JEDI, we're right back to Original Trilogy status. Rey is a Jedi whose training is incomplete and whose lightsaber is lost/damaged, and she's been reunited with a team of battered, beaten survivors on the run. One of their own is potentially dead (in this case, Rose instead of Han), and an evil tyrannical power has tightened its stranglehold on the galaxy. Our two Force-users have an ambiguous relationship designed to pay off in the final chapter, likely built upon an act of redemption that will end in the Dark Jedi's death. I won't go into any more Fansplaining, but THE LAST JEDI not only backs this trilogy into a dead end, but it requires THE RISE OF SKYWALKER to restartthe story rather than end it.
Chief here is a lack of narrative through line. While the EMPIRE STRIKES BACK was as many ways as episodic as THE LAST JEDI, there were dangling plot threads in the former, demanding resolution. How would Han Solo be rescued? Would he die? Was Darth Vader really Luke's father, and if so, did those tantalizing clues sprinkled throughout the film suggest the younger Skywalker might go bad? Who was the "Other" that Yoda spoke of? And how would the Rebellion make its final stand and vanquish the Empire? While there was no clear story ahead of us, these questions suggested possible answers.
THE LAST JEDI asks nothing at this point other than 1) will there be a time jump to facilitate the rebuilding of Resistance allies, and 2) how will Leia and her fallen offspring bite the big one? Say what you will about THE FORCE AWAKENS, but it introduced many opportunities to twist and remake the established STAR WARS mold, be it Kylo Ren's repentance and the ramifications, both familial and politically, of such a decision, or Rey giving into her darker tendencies in a way Luke never did. The path was clear to explore the psychological effects of Finn's defection after a lifetime of conditioning, and his labeling as a traitor, combined with a predisposition toward loyalty that has now been shifted to Rey. And on and on. The Original Trilogy was there as a model, and begged — demanded — to be turned upside down and given a good, hard shake.
Neither Rey nor Finn were given character arcs in THE LAST JEDI; both end where they began. Most frustrating is Kylo Ren's flirtation — both literal and figurative — with the Light, and the manner in which he returns to screaming Manbaby mode in the final act. His character is reset, and the only change we see in any character in in Poe Dameron, who has learned to shut up and follow orders if he's ever going to understand the qualities necessary for leadership. This barely registers.
In a sense, THE LAST JEDI has made it impossible to end this story, as it feels it hasn't really started yet. The first teaser for THE RISE OF SKYWALKER informs us that this is the resolution to a trilogy of trilogies, and the final preview doubles down on the notion of bidding farewell; but there has been so little change overall that this final three-movie arc plays more like an epilogue. If THE FORCE AWAKENS established the players and their universe the way STAR WARS did, then THE LAST JEDI had to be just as expansive as THE EMPIRE STRIKES BACK. Relationships needed to change. Perspectives needed to be challenged. Revelations were necessary.
While it seemed clever on paper, the anticlimactic reveal that Rey was the child of anonymous desert folk severs her ties from a saga that has been firmly established as being about children and their parents. Even if seemingly predictable, the revelation that she was, say, the daughter of Han Solo, whose extramarital affair destroyed his marriage to Leia Organa, would have added new wrinkles to the cosmetic quality of STAR WARS. She's already the one who has more or less taken over ownership of the Millennium Falcon; maybe she's predisposed to fixing junky freighters because Genetics. Or flip it around and say that she's Leia's daughter, and that Mom has been living with the guilt of her infidelity for two decades. Not only would this explain Rey's latent Force abilities (and do away with the "Mary Sue" argument), but it would give her and Ben Solo a kinship that extended beyond blood, as both would be perceived as disappointments to be shunted aside by their parents.
And right there sits another plot point, dangling in front of us and never explored. From the opening text crawl, THE FORCE AWAKENS has established that Leia has a certain maternal relationship with Poe Dameron; it's almost as if in grooming him for leadership, he's the son she always wanted, and never had. Wouldn't this make matters between Poe and Kylo Ren personal in a way that extends beyond which side of the military fence either has chosen? Would it not also raise interesting questions about nature versus nurture, and what constitutes family?
Instead of exploring the character, Rian Johnson has put Kylo Ren in a place where there is only one inevitable outcome: he has to die, and he has to die honorably. It's the only choice. Disney can't allow a patricidal, Jedi school shooter to have his own breakfast cereal and Saturday morning cartoon; nor can he simply go down with the ship after two films have established his yearning for love, acceptance, and fellowship. But it's also too late for him to redeem himself in a fashion that isn't an eleventh-hour about-face; it's too late for it to feel like genuine, organic growth. Instead, it will be Darth Vader 2.0, giving Disney detractors further reason to call this new trilogy a rehash — particularly given hints about a certain Emperor making his return.
Or is he? J.J. Abrams catches a lot of heat for his so-called Mystery Box, and the way in which he employs misdirection to keep audiences guessing right up until the moment the film has ended. I admire this, actually. It's almost impossible to go into a tentpole film spoiler-free, so good on him. With that being said, the inclusion of Palpatine's Uncle-Touchy chortle feels like it's too on-the-nose, so to speak. If not, it's highly disappointing.
Which brings us around to the title. If there's a word that needs to be shot and buried in the backyard, it's rise. Every third movie jams this in: THE DARK KNIGHT RISES, RISE OF THE PLANET OF THE APES, and so on, ad infinitum. It also more or less attempts to throw out red herrings (Kylo Ren is redeemed! Rey is Luke's daughter!) while transparently informing us that my hoped-for "grey Jedi" paradigm is what we'll end up with. Jedi will be a rank that dies with Luke; Skywalker is the name that will define Rey and the next generation of terrible child actors capable of Force-grappling a broom.
As is the norm, all three trailers for THE RISE OF SKYWALKER shows us a number of images in isolation, bereft of context. Rey's attacker during that beautiful opening sequence is intended to evoke Ben Solo; it's likely that this is a Knight of Ren. Remember those guys? They'll show up, because there are no villains left for Ben to redeem himself against. That crashed Death Star? Maybe the ghost of the Emperor is haunting the throne room, and he's needed for Reasons. Or he's taken over training of Ben's former comrades. Or something. I doubt he'll show up in a cloned body or anything stupid like that, because it would be awful, and I really don't want this to be awful.
The chief complaint against THE FORCE AWAKENS was that it was a soft reboot of STAR WARS, so it seems almost appropriate that THE RISE OF SKYWALKER would sink its teeth into imagery and themes inherent in RETURN OF THE JEDI. The latest trailer leans into this. Palpatine is back. Rey and Kylo Ren square off in the Emperor's throne room. Woodland environments, just crying out for some hot Ewok action. Lando leading a squadron of fighters. Desert planets. And hovering over all of this, the warning that this is really, no kidding, the end of the saga. It's hard to know how to feel about the conclusion to a story that feels as if it's ended twice already. PLUS: more Rose.
I don't envy J.J. Abrams. He was given a nearly impossible task: to restart a story that is more or less finished, and somehow turn it into a two-hour climax. Anything Rey or Finn or Poe do will be from a blank slate rather than adding the finishing brush strokes to an epic that has built toward a resolution. One can understand why Colin Trevorrow bailed on the project (and be grateful for it), as it's a hobbling position for any storyteller.
I like these characters. They're fun. They deserve better than they've gotten, and while compromised, there's still time for one last rousing adventure. Something we can enjoy, and something our kids can enjoy, and something both can enjoy together. There's still time for fans to walk out of the theater with smiles on their faces, to hop onto social media and message boards, and talk about how much they still love STAR WARS, warts and all. About how they always will.
We'll find out in December. Talk to you then.
_______________________________
*I giggled like a little boy when Lando showed up, letting out his Colt 45-flavored laugh, and I still do every time I see it.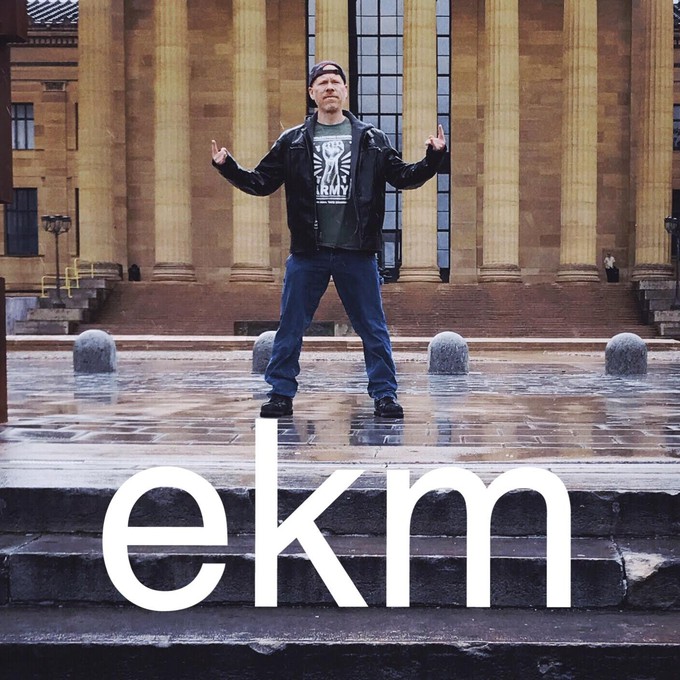 Erik Kristopher Myers (aka ekm)
@ekmyers