Howdy do, everyone, Papa Vinyard here.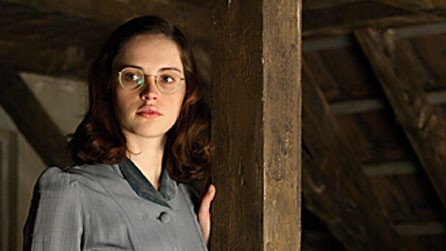 Last week, we put up a story that Eddie Redmayne was going to play Stephen Hawking in a movie about his relationship with one of his wives. Now, Deadline gives us an answer as to who will play the wife: Felicity Jones. The young actress, rumored to be playing Black Cat in the upcoming AMAZING SPIDER-MAN 2 (am I the only one that thinks they need a new title on that one?), has signed on to play Jane Wilde, Hawking's wife of 26 years who watched the genius physicist suffer from debilitating symptoms related to his Lou Gehrig's Disease (or ALS), until he ended up changing the science world while permanently confined to a wheelchair. The film will be directed by James Marsh, an Oscar-winner for MAN ON WIRE, and this has "Oscar-bait" written all over it: "DIVING BELL AND THE BUTTERFLY meets A BEAUTIFUL MIND" is something even Griffin Mill could get behind.
I missed her breakthrough role in LIKE CRAZY, but she blew me away in director Drake Doremus' follow-up, BREATHE IN. She's almost 30, but convincingly played a confused, wounded teenager in that film, and I have faith that she can keep up with Redmayne as they play the various ages of their characters over the course of their story. If Jones kills it in this and AMAZING SPIDER-MAN 2, we should see her star power rise considerably over the next couple of years.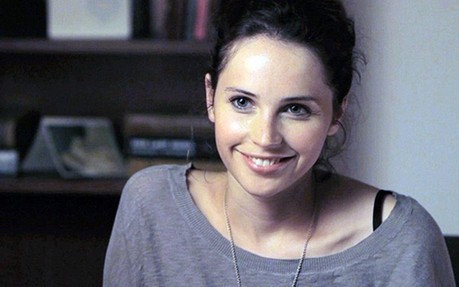 -Vincent Zahedi
"Papa Vinyard"
vincentzahedi@gmail.com
Follow Me On Twitter