Hey, all! McEric here with a quick rundown of the second installment in Danny Wolf's three-part docu-series TIME WARP: THE GREATEST CULT FILMS OF ALL-TIME. If you haven't checked out volume one, which was all about films that found new life as midnight releases in moviehouses around the country, read about it here.
Streaming tomorrow, May 19, 2020, Volume Two explores our favorite genres here at AintItCool: horror and sci-fi. Check out the trailer:
Once again the film is anchored by a panel of Joe Dante (THE HOWLING, THE 'BURBS), Illeana Douglas (GHOST WORLD, STIR OF ECHOES), John Waters (PINK FLAMINGOS, CRY BABY), and Kevin Pollack (RED STATE, RICOCHET) introducing each picture on a soundstage, and this go 'round I felt they were utilized much more. Their involvement in the first outing seemed quite sparse, but I was delighted with the frequent returns in Volume 2. I will note that there were some sound issues prevalent in the scenes, with a hot lavalier toward the beginning and a misplaced score later on, but they weren't enough to detract from the whole picture.
Again, I'm not going to list every film discussed in the feature because I want you to be able to discover that for yourself, but I will note some fascinating revelations that I received while watching, and some of my favorite celebrity inclusions.
The film opens by celebrating NIGHT OF THE LIVING DEAD (1968) by George Romero, the ground-breaking director who laid the blueprint for every zombie film made since. It highlights the film's cultural impact by featuring a strong black lead (that doesn't die in the first five minutes) and the artistic triumph of shooting in black-and-white (which Romero insists wouldn't have been the case if they had even a little more money to make the film). From there it moves on a logical progression through horror films, denoting those that have achieved "cult status" as either bewildering their audience early on with their audacity or merely alienating the mainstream with their grotesqueness. A film featured on the list that I don't entirely believe should be categorized as a "horror film" is Rob Zombie's 2005 film THE DEVIL'S REJECTS. While the film is certainly brutal and at times horrific, I personally require more of a supernatural or suprahuman element to differentiate horror from thriller.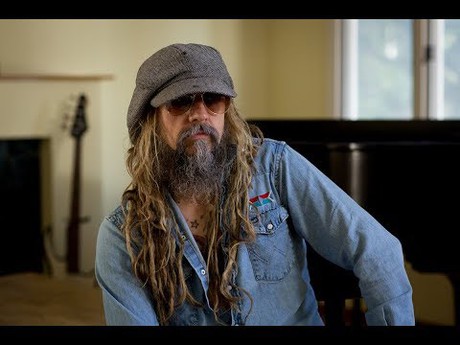 Two films included that I truly relished in were RE-ANIMATOR (1985) and THE TEXAS CHAINSAW MASSACRE (1974). RE-ANIMATOR is a delgihtful find for any horror enthusiast and is meant to be shared as home-viewing experience. It's damn near a right of passage for the horror fan. CHAINSAW is a masterpiece of storytelling, blurring the lines between reality and fiction, pulling a BLAIR WITCH PROJECT mindfuck long before the latter ever dared.
After CHAINSAW, the film transitions to the Sci-Fi genre, opening on Roger Corman's DEATH RACE 2000 (1975), starring David Carradine (KILL BILL, "Kung Fu") and Sylvester Stallone (ROCKY, RAMBO, OSCAR). Corman takes credit for the inclusion of the "Points System," wherein drivers competing in the Death Race can rack up extra points by running over pedestriants. This has become so enmeshed in popular culture that almost every Drivers' Education classroom has at least one student declaring "points" when watching driving film. For all he's done for cinema, I think it's adorable that his most lasting legacy may be that bit of dark humor.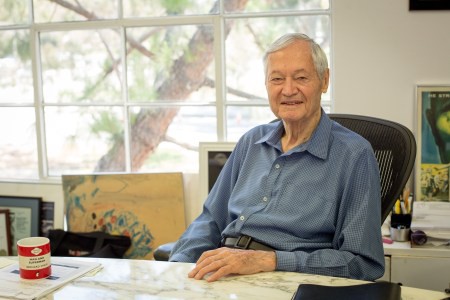 The sci-fi category also boasts an Academy-Award nominee in its inclusion of Stanley Kubrick's A CLOCKWORK ORANGE (1971), which I personally saw for the first time myself at a midnight showing in one of Houston's first ArtHouse Cinemas. Malcome McDowell (CALIGULA, STAR TREK: GENERATIONS) shares a great story of meeting Fred Astaire at a party after finishing the film only to be snubbed by the legacy star. As it so happens, production of the film had stalled due to sheer indecisiveness, and McDowell tried to liven up the scene by singing "Singing in the Rain" to break up the violence, to which Kubrick whole-heartedly agreed and announced he would purchase the song immediately. As the story goes, he never did.
Another Sci-fi cult classic that is covered is BLADE RUNNER (1982), which, although now almost universally loved, was completely mismarketed and misunderstood at its initial release. Sean Young (WALL STREET, STRIPES) recounts long days and tumultuous shoots with Ford and Scott, but herself endorses the film's brilliance and lasting legacy.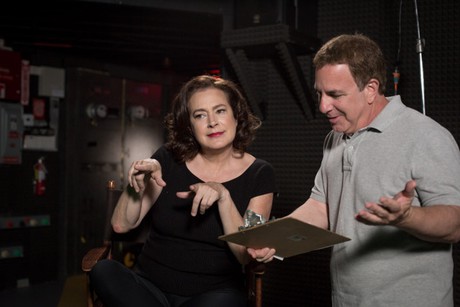 TIME WARP: THE GREATEST CULT FILMS OF ALL-TIME, VOLUME 2 - HORROR & SCI-FI is a reverent look at the endurance of films made with heart, perseverence, and ingenuity. It celebrates what makes these genres so enthralling, and gives the viewers a peek behind the curtain at what those involved came to believe both at the films' genesis and with the reservation of hindsight. It is essential viewing for film fans, and a great way to spend some time in isolation if you've ever looked at a film you loved and thought "Why wasn't this celebrated when it came out?"
Quiver Distribution releases TIME WARP: THE GREATEST CULT FILMS OF ALL-TIME, VOLUME 2: HORROR & SCI-FI tomorrow, May 19, 2020 on streaming and digital. Until next time, stay safe and enjoy film!
-McEric, aka Eric McClanahan-