Hello All! I certainly hope you're all keeping safe and sane out there. This time has been trying for many, but as film-lovers, we're never truly alone as we have our friends on the screen. That's why I'm happy to let you all know that the first installment of Quiver Distribution's film series TIME WARP: THE GREATEST CULT FILMS OF ALL-TIME is available On-Demand and Digital today! Volume 1 is titled MIDNIGHT MADNESS, and celebrates those films that found new life after their initial release as Midnight Movies in theaters across the country. Check out the trailer:
If you're anything like me, you love a good list video article and have lost HOURS of your life on ScreenRant, What Culture, or Looper staring at clips from movies you've seen a billion times. Before these were all the rage there were serious documentaries by filmmakers who loved their subject matter and attracted huge talent to talk about those passions. That's what we have here in Danny Wolf's film series, loosely presented by a panel including Joe Dante (GREMLINS, BURYING THE EX), Ileana Douglas (GRACE OF MY HEART), Kevin Pollack (THE USUAL SUSPECTS), and John Waters (PECKER, CECIL B. DEMENTED). This installment seeks to define the cult film, why they endure, and why we choose to celebrate them, starting with probably the most successful Midnight Movie feature of all time, THE ROCKY HORROR PICTURE SHOW.
I'm not going to list every film of the sixteen discussed in the feature because I want you to appreciate it for yourself, nor will I tell you every celebrity interviewed for the film, which would just be exhuasting. It's a great collection going as far back as 1932 and as recent as 1998 and featuring a TON of really impressive talent. So of course I have to share my favorites!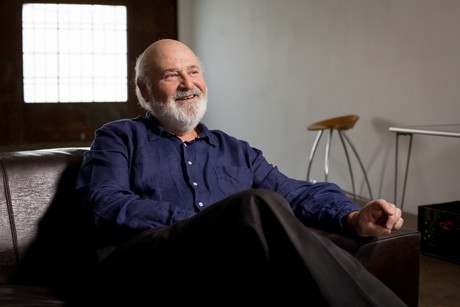 Rob Reiner (WHEN HARRY MET SALLY, STAND BY ME) shares a wonderful story about meeting Elon Musk as he was developing the first Tesla, who was so excited to show Ron that the volume in the car's stereo went up to eleven. The reference is of course a nod to his reverence of Reiner's classic mockumentary THIS IS SPINAL TAP, which apparently took over three years to make and got the producers and director in a bit of hot water with Black Sabbath.
THE DECLINE OF WESTERN CIVILIZATION, Penelope Spheeris' 1981 documentary on the Los Angeles punk scene is honored here, as well, which I learned really pissed off LA Police Chief Daryl Gates upon its release. I had the opportunity to hear Penelope tell some of the stories she recounts here back in 2017 at the Laughlin International Film Festival in Nevada and I am happy to report that she is an unapologetic firecracker. I could hear her talk for days!
Hollywood's favorite unsung funny man Bruce Vilanch (ICE PIRATES, GET BRUCE) weighs in on several of the films and shares a charming anecdote about Tim Curry (IT, CLUE) trying to get into a screening of Rocky Horror back in its heyday. Sid Haig (THE DEVIL'S REJECTS) talks about working with Pam Grier (COFFY) on her run of blacksploitation films. Jeff Goldblum (THE FLY) shares his thoughts on HAROLD & MAUDE. And in probably my favorite surprise, Gary Busey (LETHAL WEAPON) explains why POINT BREAK would work if re-released in the theater today. The film attributes the movie to 1979, which is weird, but it taught me some things I didn't know. As it turns out, POINT BREAK was originally to be made by Ridley Scott (ALIEN) starring James Garner (MAVERICK) as Pappas and Charlie Sheen (PLATOON, overall "winning") as Utah. I don't know about you but I want to see THAT film.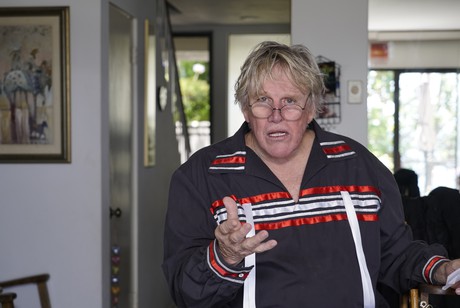 TIME WARP: THE GREATEST CULT FILMS OF ALL-TIME, VOLUME 1 - MIDNIGHT MADNESS is available to stream today on all major platforms. If you were searching for the best way to spend your afternoon while staying in and staying safe, you have found it.
Volume 2 releases next month, and I'll be back to give you my review of that as the release draws nearer. Until then, wishing you all the best!
-McEric, aka Eric McClanahan-