Here we are, two weeks into 2019. The time when studios push out films that they have little confidence in and most film fans are looking back at the previous year's films that they may have overlooked due to the glut of mega-blockbusters and franchise films crowding the local theaters at the time.
Looking back at it, 2018 was a truly great year for cinema. Yes, there were a lot of those blockbuster-style films. Even those though often contained nuanced, quality film making. Coupled with these big releases were a cavalcade of wonderful smaller films as well.
It's difficult to narrow down a small list of the best films of the year when you take into account that I saw literally hundreds of movies in 2018. I've tried to do that for you though. I've compiled a list of fifteen films that, to me, are the shining examples of the best 2018 had to offer. I've included new and old thoughts on the top ten with links to IMDB and my full reviews of the films where available.
***NOTE: For a film to be considered for this list it had to have been released between January 1st and December 31st in the United States.
Now without further ado, onto the list!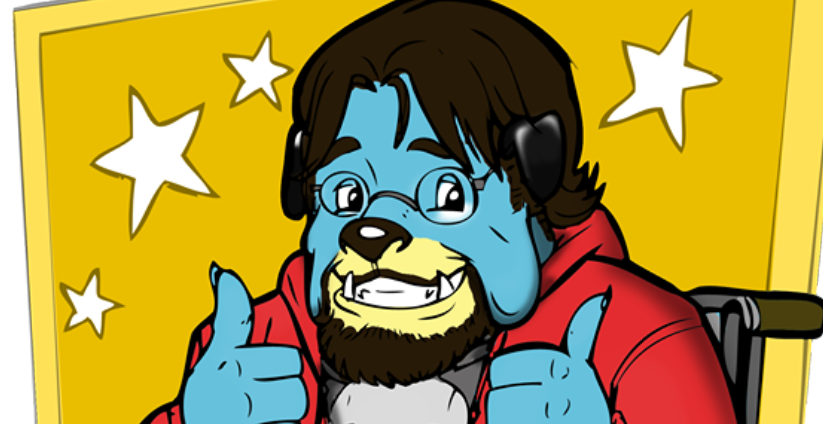 Wheels' Top 15 of 2018!
15 - ISLE OF DOGS - (IMDB)
14 – EIGHTH GRADE - (IMDB) - (Read my original review…)
13 - THE BALLAD OF BUSTER SCRUGGS - (IMDB)
12 - BLACK KKKLANSMAN - (IMDB)
11 - BATHTUBS OVER BROADWAY - (IMDB)
10 - FIRST REFORMED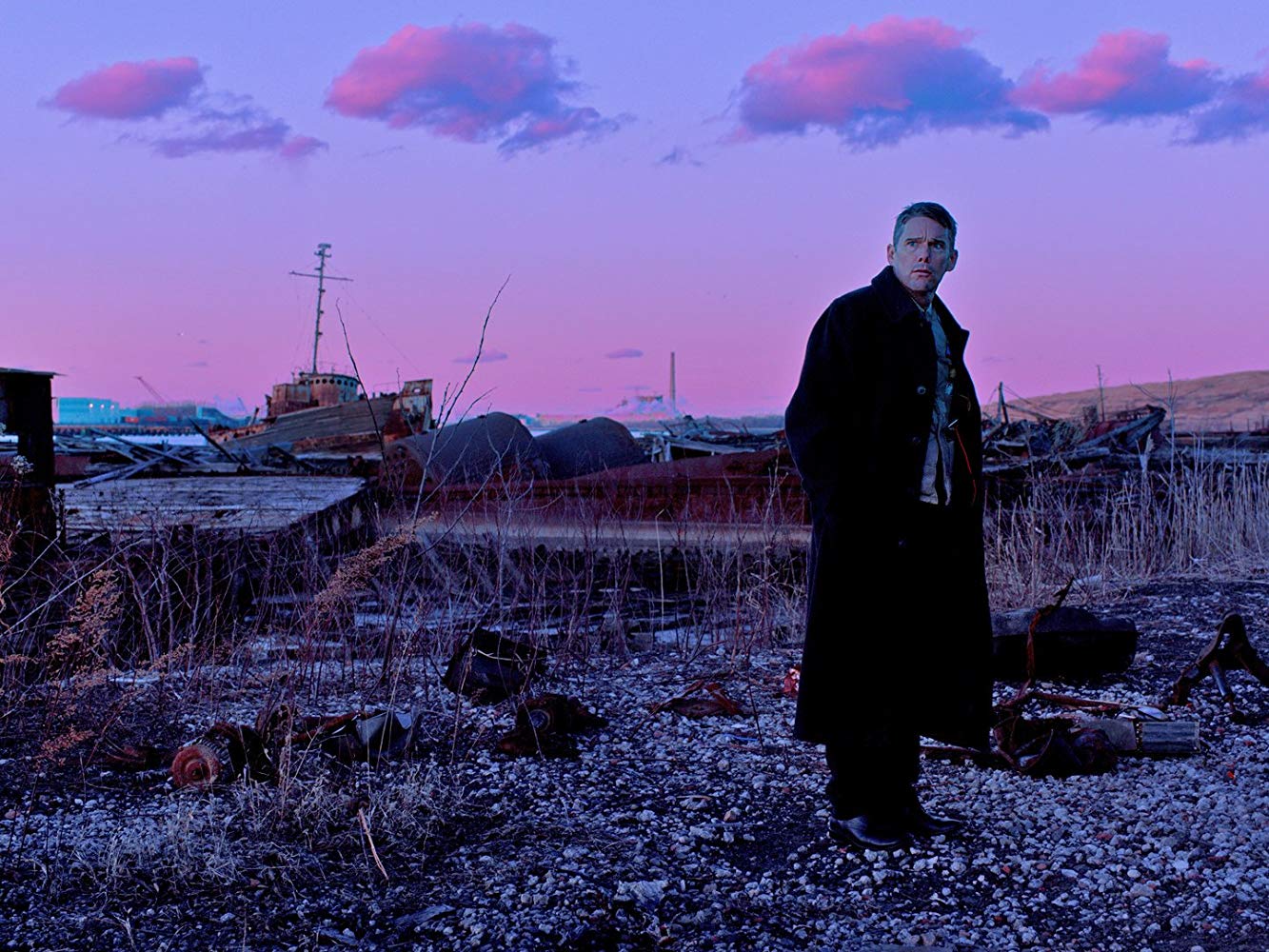 Paul Schrader's FIRST REFORMED is a difficult film about the loss of hope. The story concerns Father Toller, played by Ethan Hawke (TRAINING DAY), a dying man who is looking to make his life have any meaning even if it's through a violent outburst.
This is Schrader at his darkest and considering his filmography that thought is staggering. The film is made palpable by a career-best performance from Hawke. That being said, this is a deeply challenging film that is sure to fascinate some and fully enrage others
(IMDB) - (Read my original review…)
9 - BODIED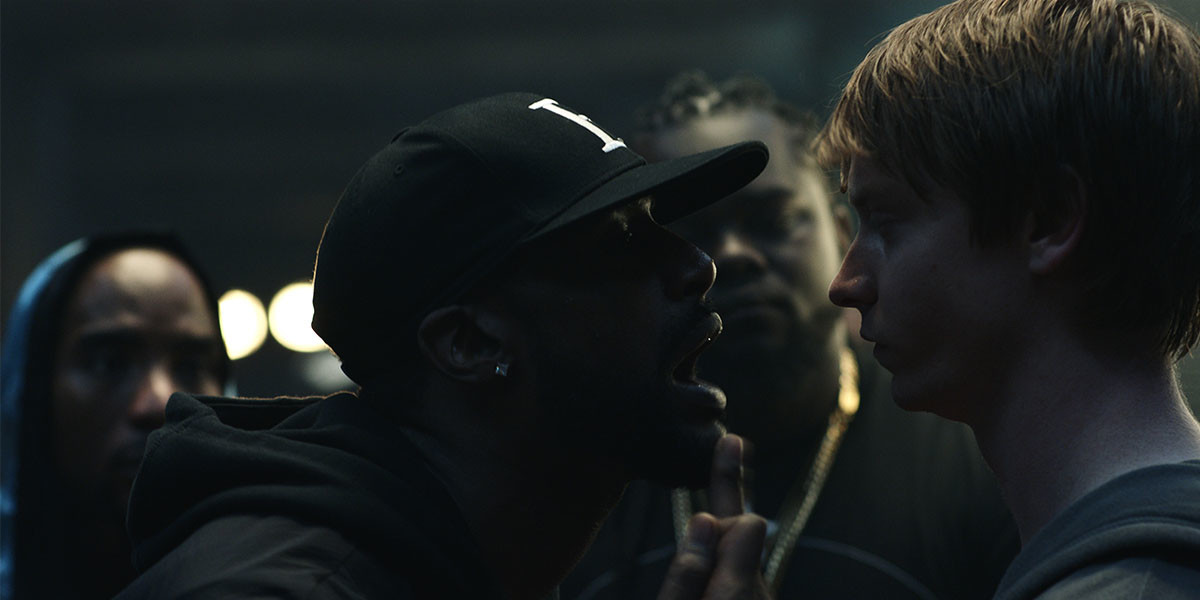 What can I say about BODIED that won't just sound like hyperbole? I saw the film originally at Fantastic Fest 2017 (It was not released until 2018). I heard it was a film about rap battles and that's cool and all but we already had a pretty good film about that with Curtis Hanson's 8 MILE. What got me into the theater that day was the fact that BODIED was directed by Joseph Kahn. His time travel/slasher/teen film hybrid, DETENTION, is one of the most original films I've ever seen to the point where it's even difficult to describe. So, his name was enough to get me to check it out... but was it any good?
Well as I said earlier, I saw it all the way back in 2017... just once ... and I couldn't stop thinking about how much fun it was.
It was a festival screening, packed because at these things you sometimes see just whatever you can grab a seat for. So, the crowd was diverse to say the least and the movie blew the roof off the place. BODIED is hilarious and super offensive to anyone and everyone. No subject is safe and everyone gets hit and the crowd LOVED IT. People cheered during parts of it and went nuts with an ovation at the end. It was one of the few theater experiences that reminded me of going to a really great concert.
I heard the reactions were the same at the other screenings they had that week and BODIED was being talked about by everybody at the festival. It was a long wait for this to finally appear on Youtube Red.
Cut to a year later and I'm watching BODIED for the second time and It held up better than I could imagine. It was one of the boldest flims of 2018 and it deserves your attention.
(IMDB) (Read my original review…)
8 - YOU WERE NEVER REALLY HERE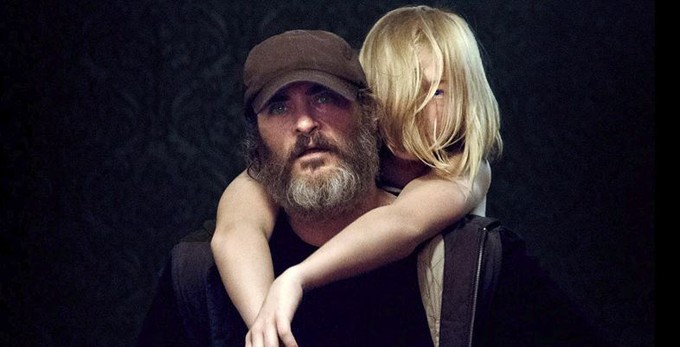 Lynne Ramsay's (director of WE NEED TO TALK ABOUT KEVIN) film, YOU WERE NEVER REALLY HERE, tells the story of Joe, played by Joaquin Phoenix (INHERENT VICE). Joe makes a living tracking down kidnapping victims and runaways and reuniting them with their families. Joe's latest assignment comes in the form of a missing Senator's daughter - Nina played by Ekaterina Samsonov (WONDERSTRUCK).
Ramsay has crafted what is essentially a showcase for the acting prowess of Joaquin Phoenix. The supporting cast is minimal in this gripping thriller (based on a novella by Jonathan Aames). Phoenix plays Joe as a wounded animal traipsing through the dark night, all burley muscle and a mountain-man beard trying to distract from his sorrow-filled eyes. He is a force of nature where you are never quite sure if he'll explode into violence or break down crying from moment to moment. It's a brave and transformative performance from Phoenix and when he is on the screen, which is almost all of the film, you won't want to take your eyes off of him.
Phoenix's darkness is anchored by the damaged innocence of Samsonov's portrayal of Nina. She is a beacon of light in this bleak film. They exist as a psychologically damaged "Lone Wolf & Cub", who are just trying to survive the bleak, violent world Ramsay has placed in front of them. Ramsay directs the film as almost an "anti-action" film. All the violence in the film is over in a blink of an eye but the aftermath lingers as we are forced to accept the ugliness of it as the only legacy it leaves.
(IMDB) - (Read my original review…)
7 - PADDINGTON 2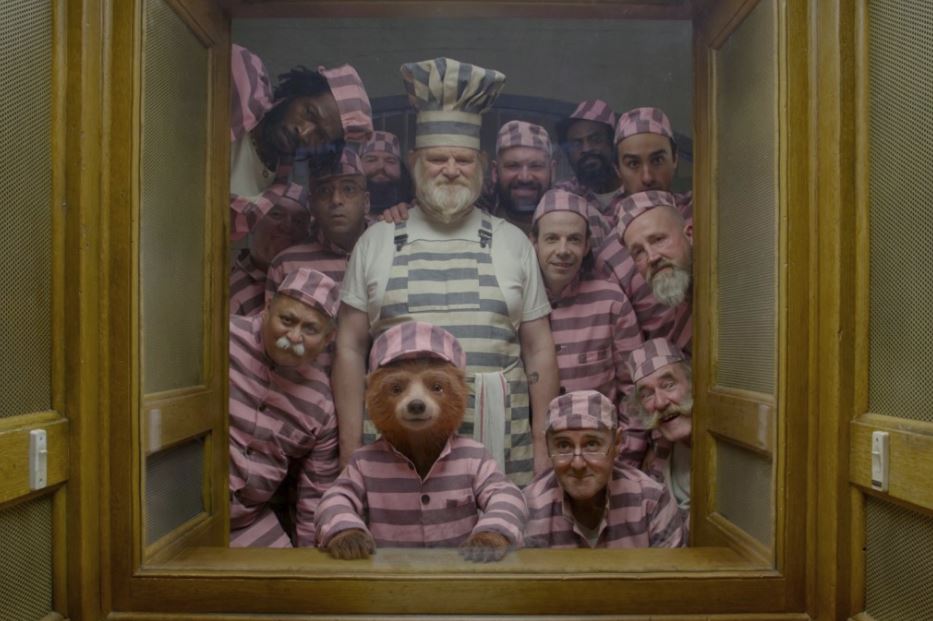 2014's PADDINGTON was a massive surprise for me. I expected it to be good. What I did not expect was it to be one of the best films I had seen recently. With that in mind, I sat down to watch "Paddington 2" earlier this year. I had heard great things but could what felt like effortless whimsy and joy be recaptured in a sequel?
I should never have doubted Paul King (writer/director & also one of the creative forces behind the subversive British comedy series THE MIGHTY BOOSH). He makes it all seem so effortless, like checking in on old friends you haven't seen in a while.
The film features a cavalcade of well-known British actors, with the standout being Hugh Grant (who seems to be channeling his inner Jeff Goldblum at times) as the antagonist of the film, a washed-up actor who uses poor Paddington as the fall guy for his scheme to get rich quick and reclaim former glory.
Speaking of Paddington he is, once again, a delight. A photorealistic creation that has all the warmth, charm, and pathos of a real actor. He's such a charming creation: part teddy bear, part befuddled British charm, part child-like innocence, and finally part silent film comedian (ala Harold Lloyd).
(IMDB) - (Read my original review…)
6 - THUNDER ROAD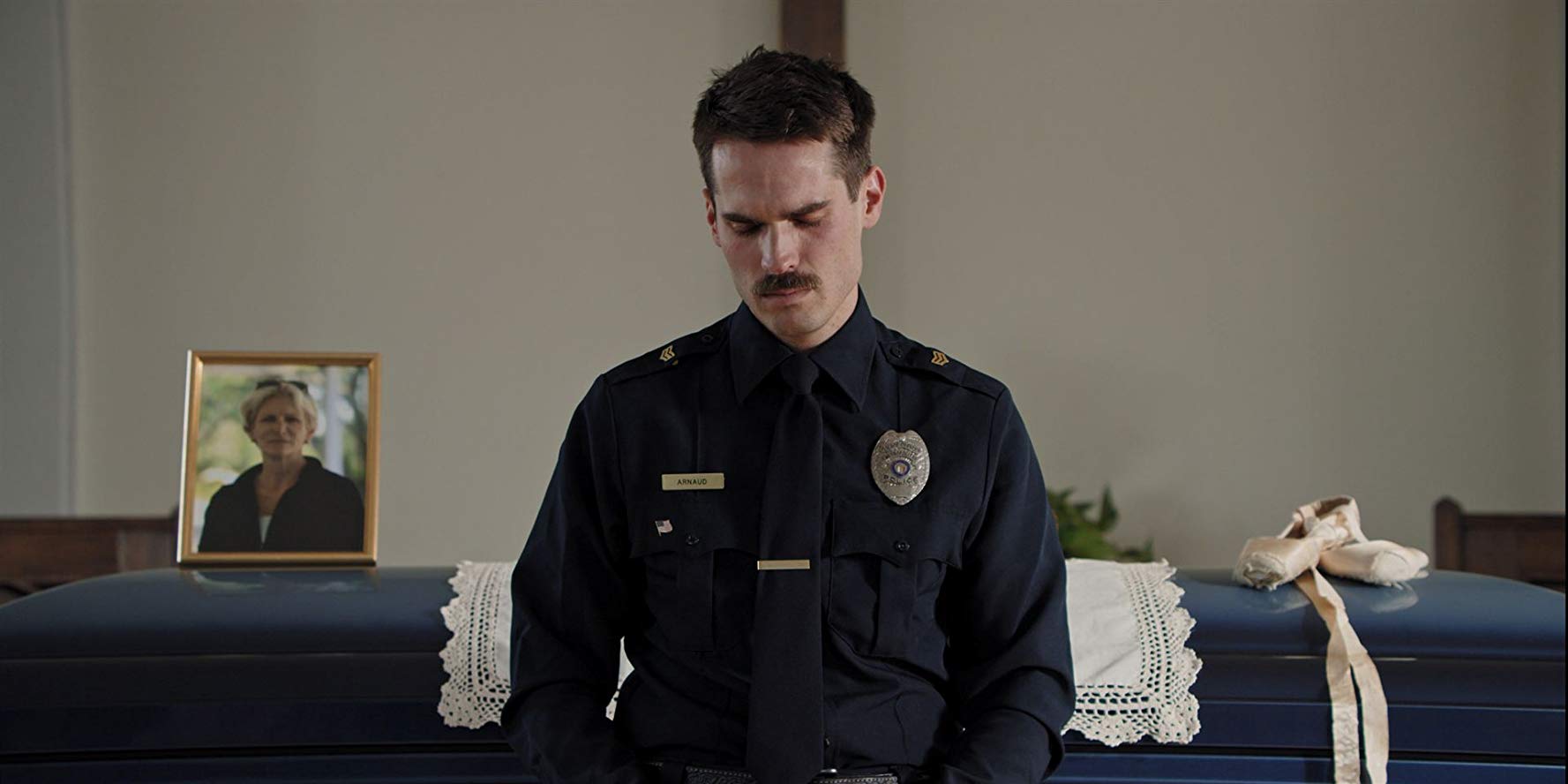 A small, truly independent film about how embarrassing moments can haunt us long after they've become memory. THUNDER ROAD is a stunning feature-length debut for writer/director/ lead actor Jim Cummings. He juggles all of the tasks of being the main creative force behind the film and he turns in an honestly captivating performance in the lead role. There are several moments in the film where no one is on screen but him and the camera is still while he monologues and surprisingly it works. When it first happened, I thought the film would be an exercise in vanity for Cummings but every time he nailed it to where these scenes become the most memorable parts of THUNDER ROAD. In fact, it may be the single best performance of 2018.
If you are looking for a true antidote to the bloat of Hollywood filmmaking. I can not recommend THUNDER ROAD enough. Cummings has announced himself as an exciting, fresh voice in filmmaking worthy of all of our attention.
(IMDB) - (Read my original review…)
5 - SPIDER-MAN: INTO THE SPIDER-VERSE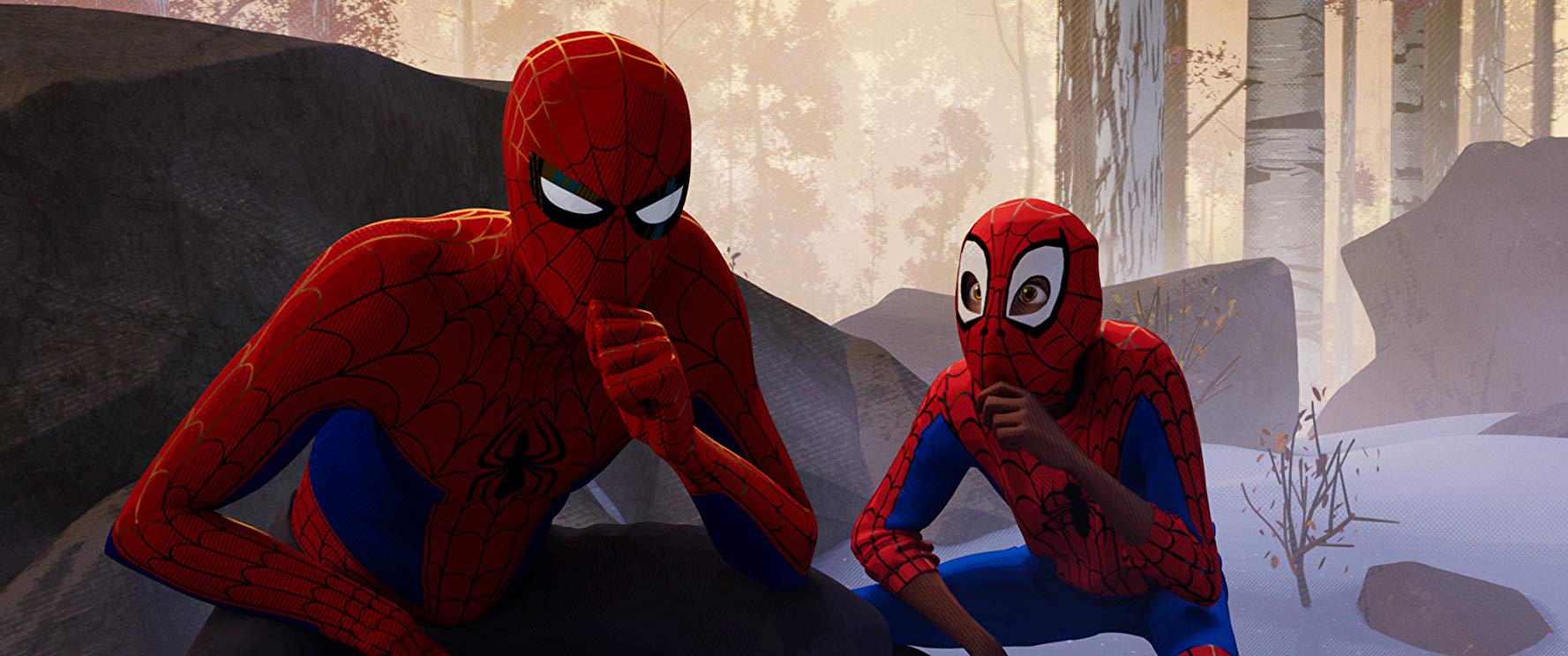 The makers of SPIDER-MAN: INTO THE SPIDER-VERSE have crafted a film that fully embraces the idea that superheroes, like Spider-Man, should reflect the current world while retaining their timeless heroic essence and have produced not only a crowd-pleasing animated film but one that pushes boundaries visually, culturally, and from a story perspective in a positive way.
The film which tells the story of young Miles Morales taking up the role of Spider-Man under the tutelage of an older, down on his luck, alternate reality version of the original Spider-Man, Peter Parker, is such a stunning achievement of balancing tone, character, and plot - that they almost make it look easy... until you stop and really look at everything the film contains. Its mind boggling that they have taken such an over-stuffed concept with quirky visuals and turned in the best four-quadrant crowd-pleaser of the year.
(IMDB) - (Read my original review…)
4 - THE NIGHT COMES FOR US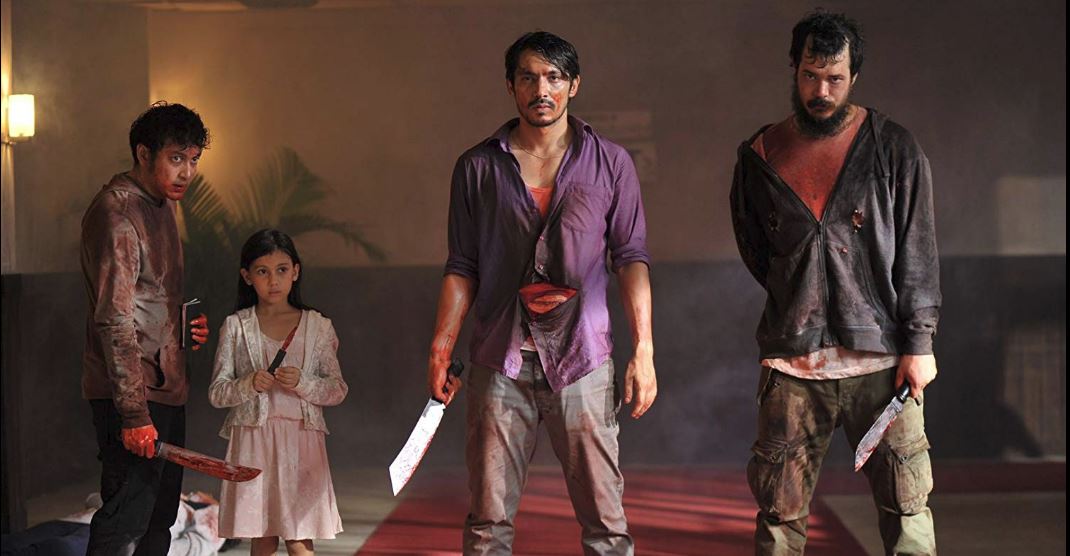 The action in the Indonesian gangster film, THE NIGHT COMES FOR US is jaw-dropping. While it can be most easily compared to THE RAID series, what really sets the film apart is in the urgency and brutality on display. Director Timo Tjahjanto first gained attention as a horror film director and it shows in the level of gore on display. The realistic violence in the fights is so vast that it nearly becomes overwhelming. When people square off, real damage is inflicted to them.
Forget the relatively "safe" violence of the films of Jackie Chan and Jet Li or even the absurd over the top blood effects of Sonny Chiba's Karate films. THE NIGHT COMES FOR US shows us the brutality that would occur if these sorts of martial arts conflicts happened in the real world. The film is a meat grinder where characters you truly like can be chewed up and spit out at a moment's notice. It would all be so bleak if the action wasn't also so completely thrilling. The struggle feels so genuine that when the heroes defeat a foe or escape certain death it becomes a fist-pumping moment because the stakes feel very real at all times.
(IMDB) - (Read my original review…)
3 - MINDING THE GAP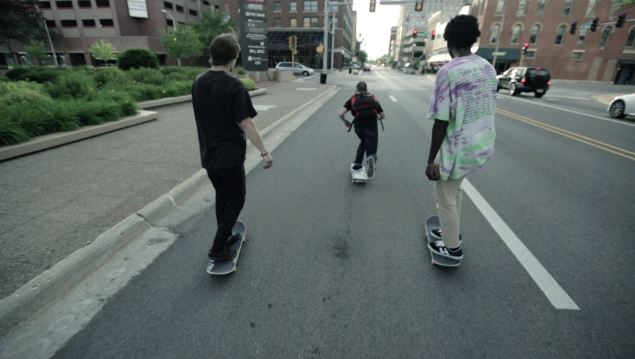 First-time feature filmmaker Bing Liu's sublime documentary MINDING THE GAP played the festival circuit throughout last year and won accolades and near-universal praise since its very first screening.
This film about young men coping with painful pasts and uncertain futures through skateboarding is the year's best documentary. The film intersperses footage of them, shot by Liu, as younger children skating and having normal adolescent hijinks with the stories of their struggles into adulthood while framing it all with truly beautiful, modern-day footage of them skating the urban streets they grew up on.
The skating footage is breathtaking. The stories told are heartbreaking. The film will leave you thinking of your own ways that you cope with hardships and how those hardships and the escapes from them shaped you into the person you are today.
(IMDB) - (Read my original review…)
2 – MANDY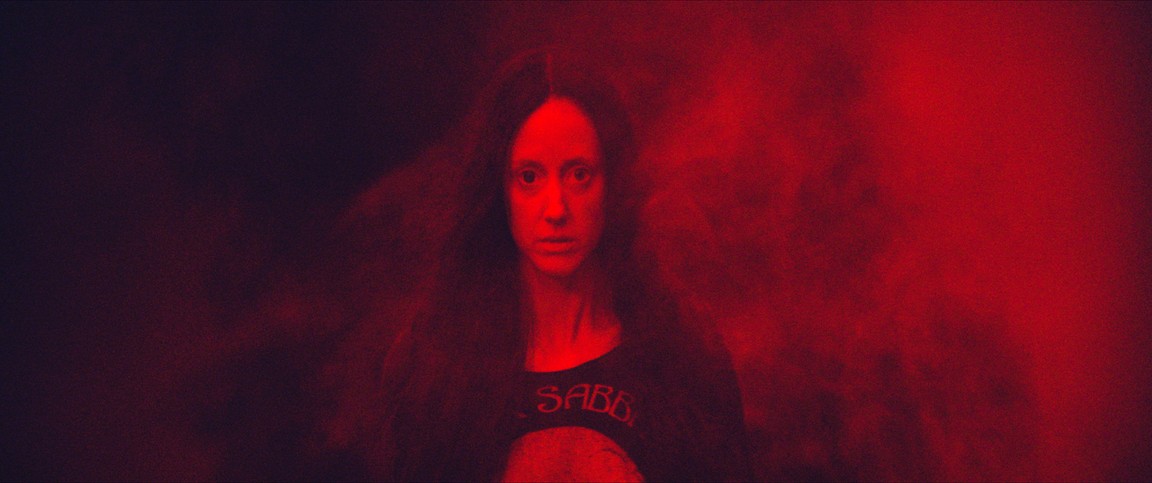 MANDY is the second feature from writer/director Panos Cosmatos (BEYOND THE BLACK RAINBOW). Here he takes his unique visual sensibilities and applies it to a revenge picture framework. The story of Red Miller's quest for revenge against the religious cult that kidnapped and murdered his love , the titular Mandy feels from its description like typical genre fare but the details are where it really comes alive, MANDY's tone and visual style feel as if Paul Schrader's ROLLING THUNDER and George Miller's MAD MAX took place in a Hieronymus Bosch hellscape that was airbrushed by fantasy artist Boris Vallejo onto the greatest 1980's heavy metal album cover you've never seen. It is nearly overwhelming at times.
The most striking image in film for 2018, to me, is Nicolas Cage, as Red Milller, at the end of MANDY, drenched in gore, smiling like a madman as he stares at the camera while driving away to an uncertain future. His wild-eyed look and Cheshire smile reveal a mind that's been torn apart by the terrible things he has had to endure... which feels sadly relevant at the end of 2018. There's a reason this image has become "meme" shorthand for making it through a tough year
(IMDB) - (Read my original review…)
1 - BLINDSPOTTING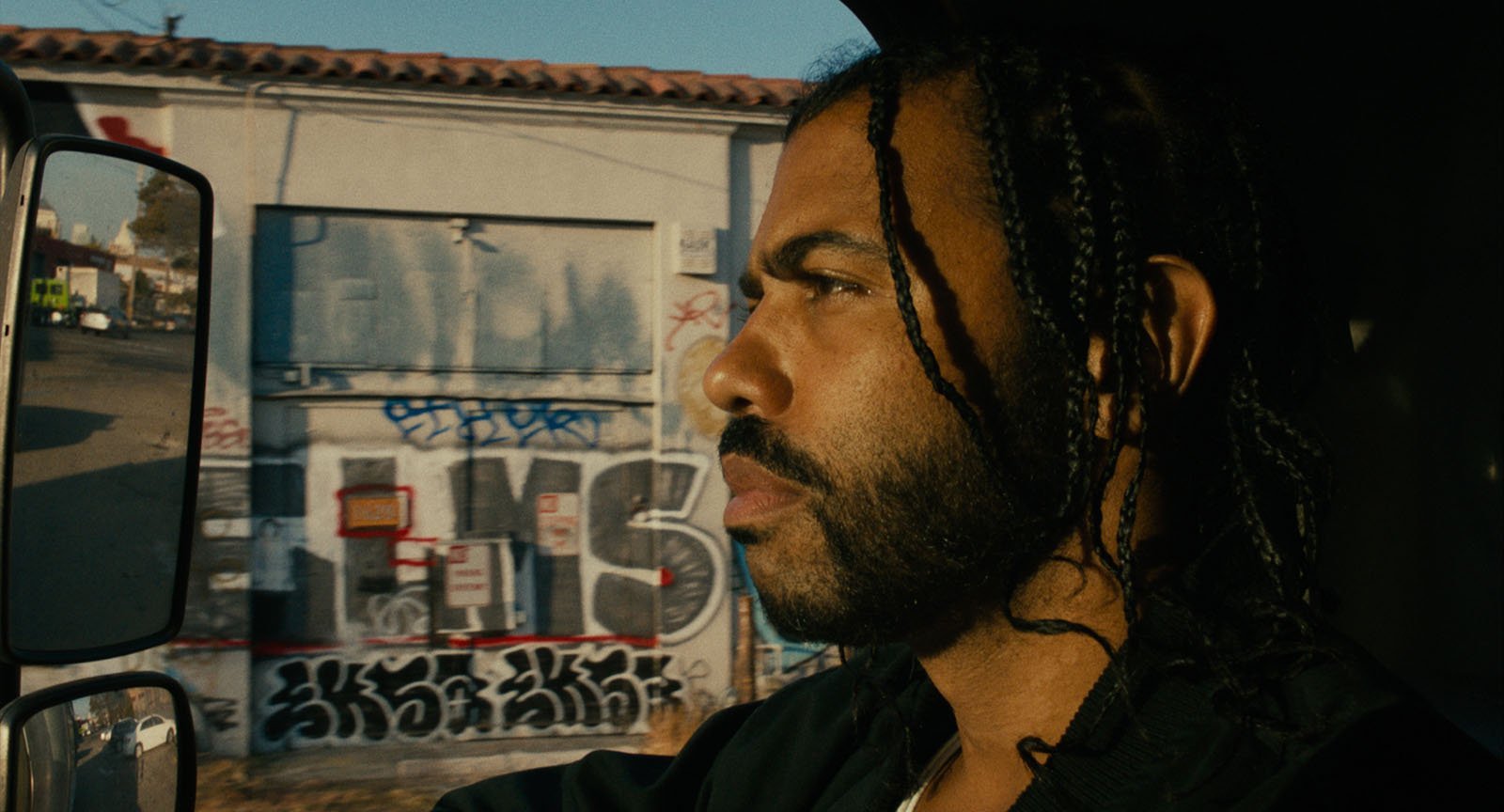 This passion project from Daveed Diggs and Rafael Casal feels so of the moment for where we are right now in the early days of 2019. Gentrification rapidly removing the character from our cities, a general fear of authority figures, struggling with breaking past preconceived notions of who we can be. The film touches on all of that and more. If I had to pick a film that summed up 2018, it would be BLINDSPOTTING.
This likely makes BLINDSPOTTING sound like a slog of intensity and "important filmmaking" but nothing could be further from the truth. BLINDSPOTTING is a movie full of fun, enjoyable moments.
It's the rare film that can deliver powerful messages, strong nuanced acting, and all the while remain a crowd-pleasing, entertaining film. BLINDSPOTTING does all this and makes it look effortless.
(IMDB) - (Read my original review…)
____________
- Matthew Essary
(aka "Wheels")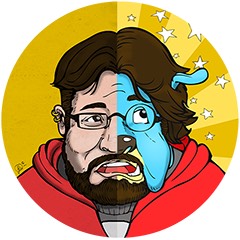 What has "Wheels" been up to lately? Well...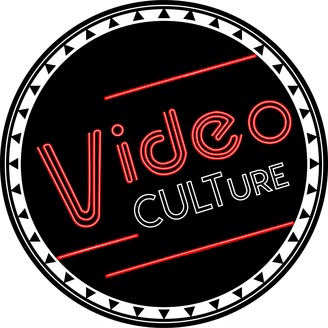 Video CULTure podcast
Official Site/Facebook/Twitter
Episode 003 - (featuring 1991 Bruce Willis films) is available now at:
iTunes/Google Play/Stitcher/Spotify
Episode 004 - "When comedic actors get serious" (featuring CONTINENTAL DIVIDE & THE RAZOR'S EDGE)
Coming January 15th!