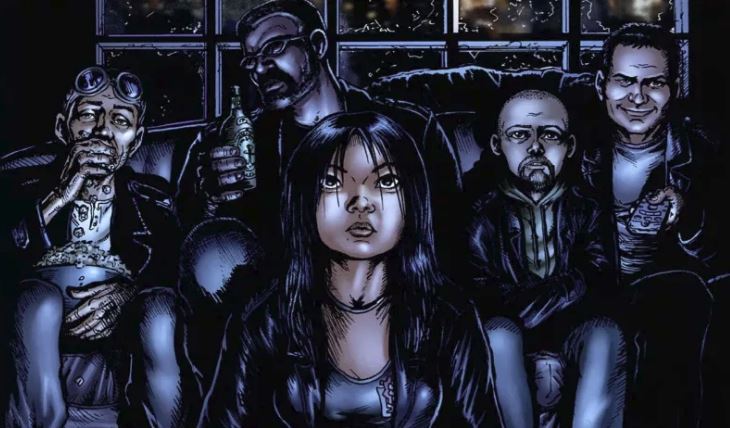 Last week, I brought you a first look at the live-action adaption of Garth Ennis' hit comic series THE BOYS starring Karl Urban (DREDD). That article can be read HERE in case you missed it.
Well this weekend at NYCC, according to Deadline, Amazon held a panel on the upcoming series and a couple of big things came from that.
First, it was announced that Simon Pegg (the MISSION IMPOSSIBLE series) had joined the cast! Pegg was the inspiration for the look of "Wee" Hughie, the newest member of "The Boys" and the character who brings the audience into the depraved world of super-powered celebrities and the people secretly policing them. That role though is already filled by Jack Quaid (LOGAN LUCKY).
So, what role will Pegg play? Well, in a fun bit of casting, he'll be playing Hughie's father. With the announcement they showed this photo of the two actors together: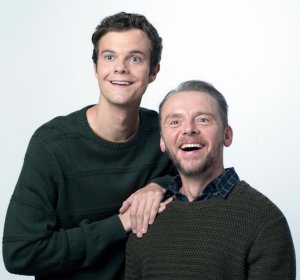 After this, they revealed the first teaser for the 2019 series. It features Elizabeth Shue (LEAVING LAS VEGAS) as Madelyn Stillwell of the superhero-creating Vought corporation introducing "The Seven" a Justice League-style super team that is the main target for our protagonists. It's a fun promotional style video that ends on a classic shot of "The Boys" rendered in live action. Check it out:
As a big fan of the source material, I'm loving how accurate they are being to the look of the comics. It's honestly much closer than I ever expected. I can't wait to see the completed show on Amazon Prime next year.
What do you guys think? Let us know!
- Matthew Essary
(aka "Wheels")