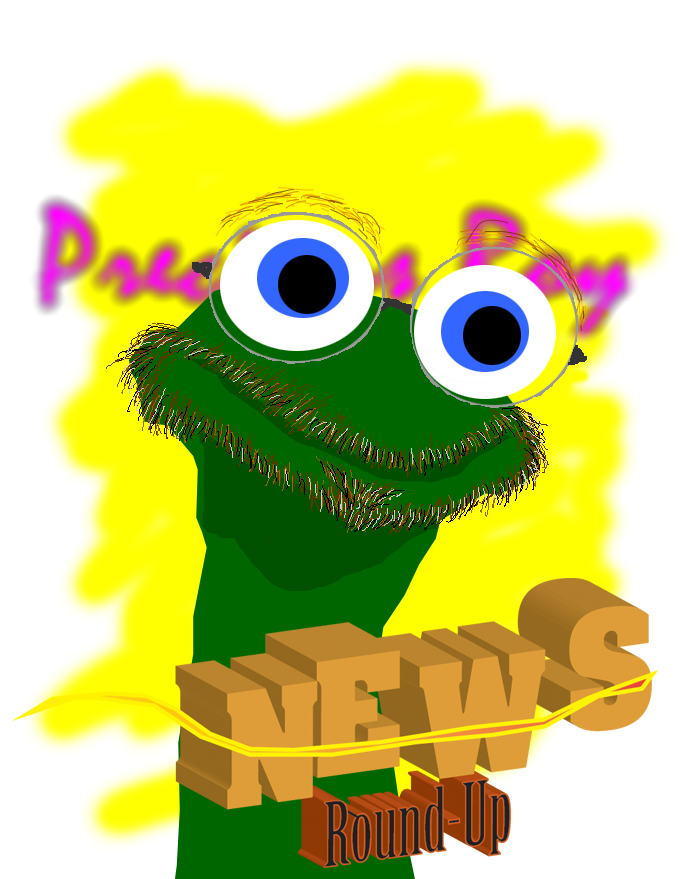 Hey folks! Here's a new feature we're trying out. I'm gonna pull together all the news and stuff we missed in the past week because our ever-growing staff was either too busy with our favorites or just plain too busy. Because someone might wanna see this.
That wacky CATS film has added yet another actor! Deadline Hollywood brought word that actor Laurie Davidson was cast for the adaptation of the Andrew Lloyd Webber musical. There's still no word on whether or not this will be done like the musical or with advanced CGI/motion capture, and nothing definite about who Davidson is playing... but he looks an awful lot like Rum-Tum-Tugger to me.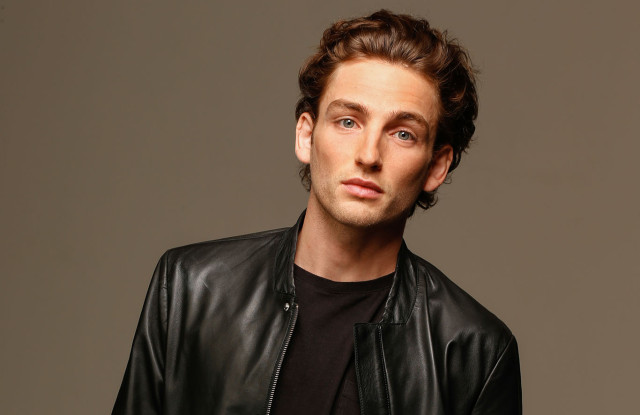 In BIRDS OF PREY news, The Holllywood Reporter says they've added Jurnee Smollett-Bell ("Friday Night Lights") and Mary Elizabeth Winstead ("Fargo") to the cast as Black Canary and Huntress, respectively. There's also word via ComicBooknNews.com that Variety's Justin Kroll has tweeted that Sharlto Copley (DISTRICT 9) and Ewan McGregor ("Fargo") are in the running for the part of the Black Mask.
Posters for Lars Von Trier's THE HOUSE THAT JACK BUILT dropped: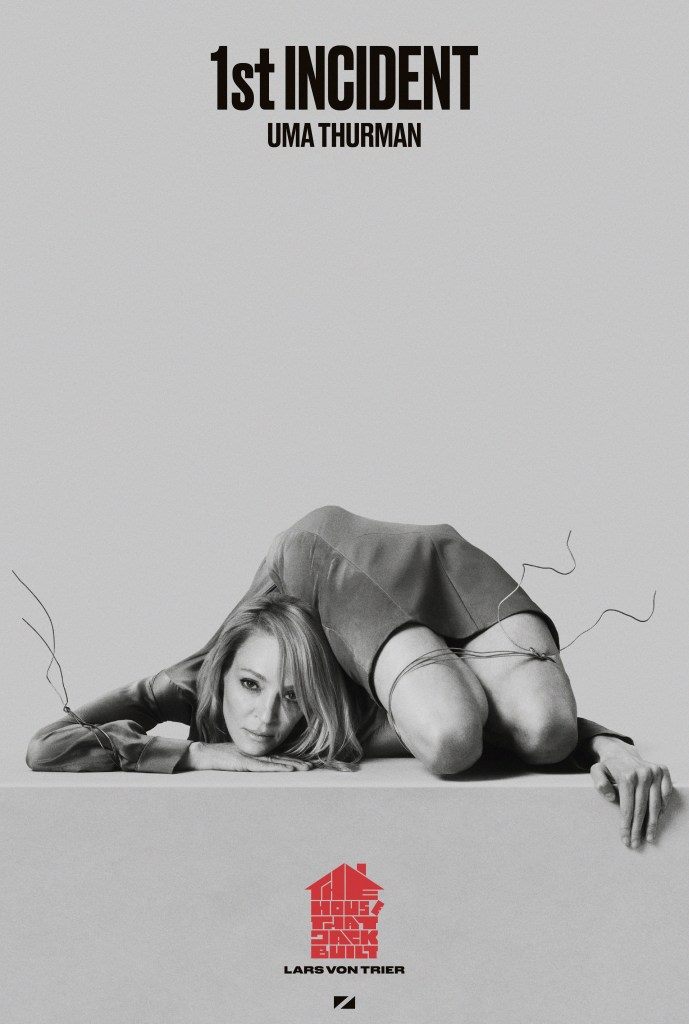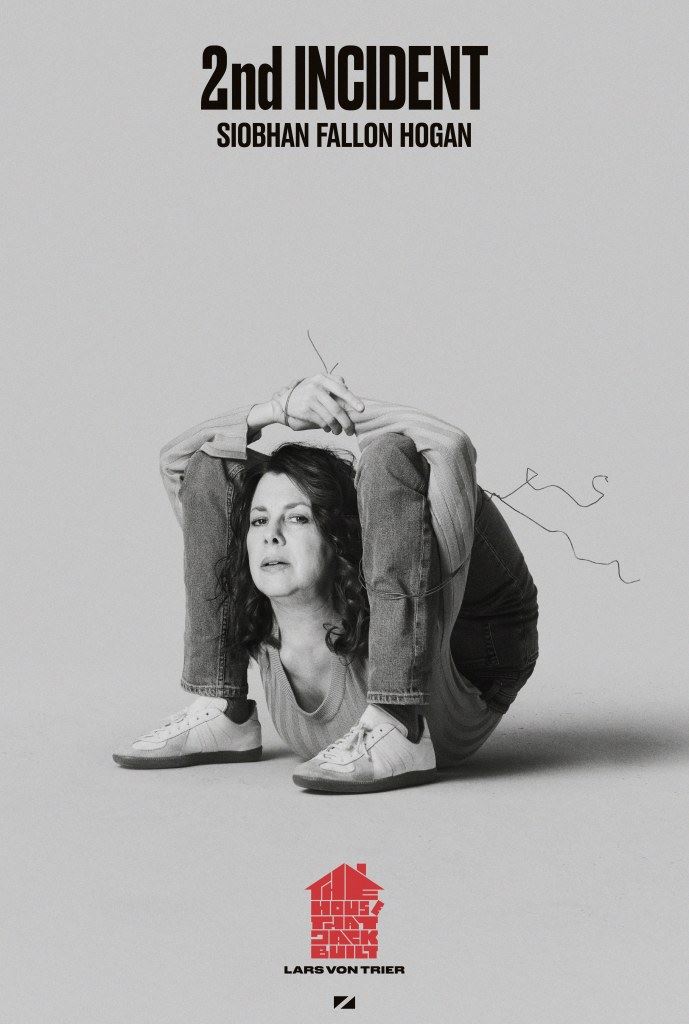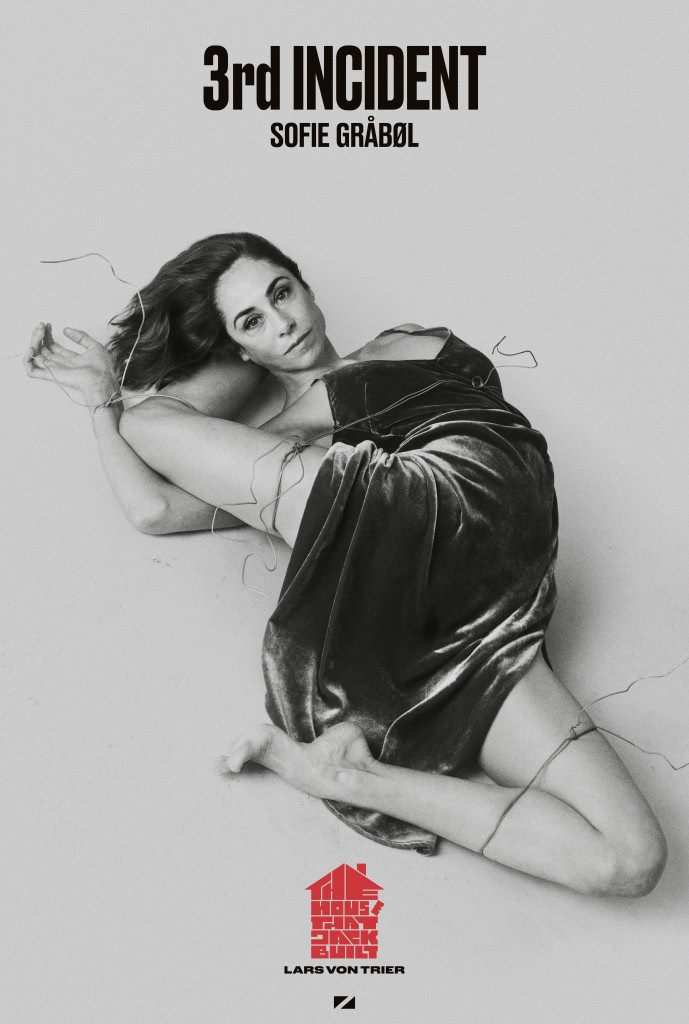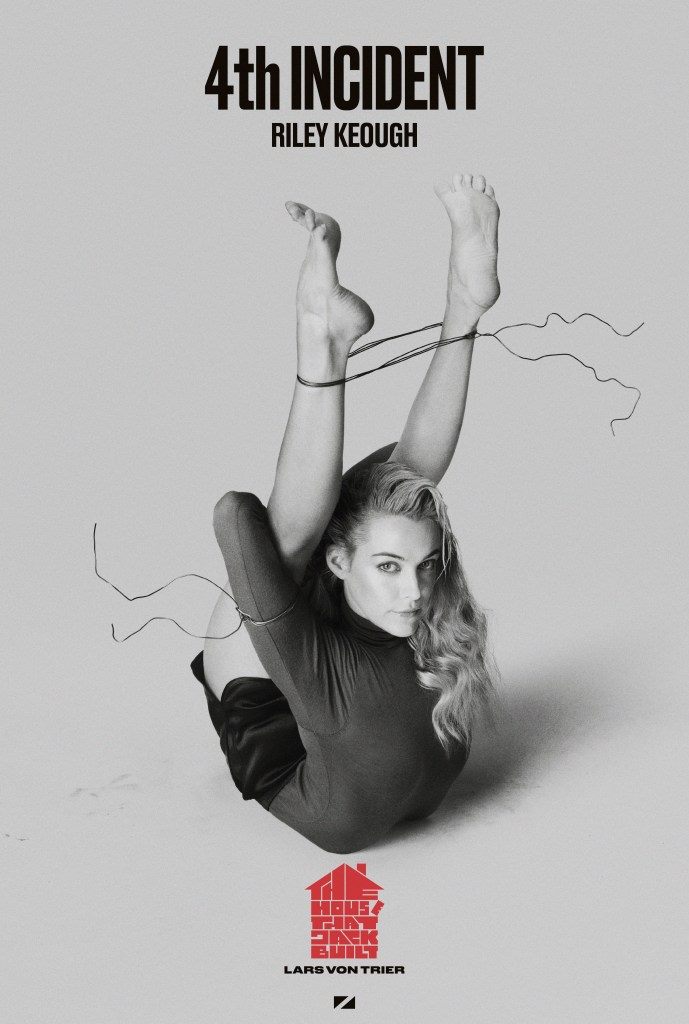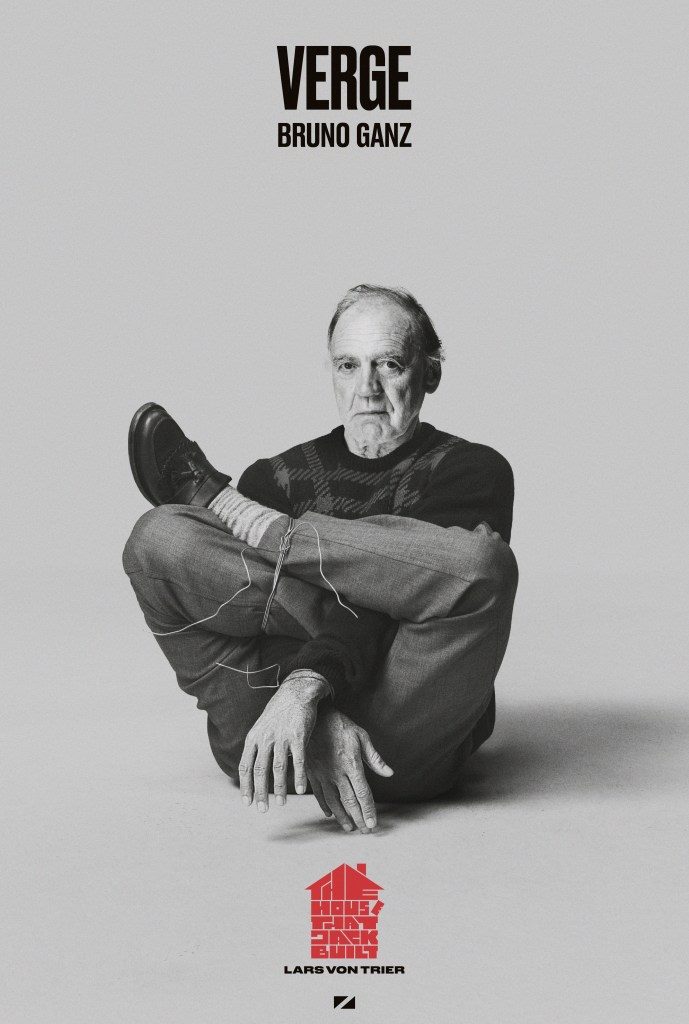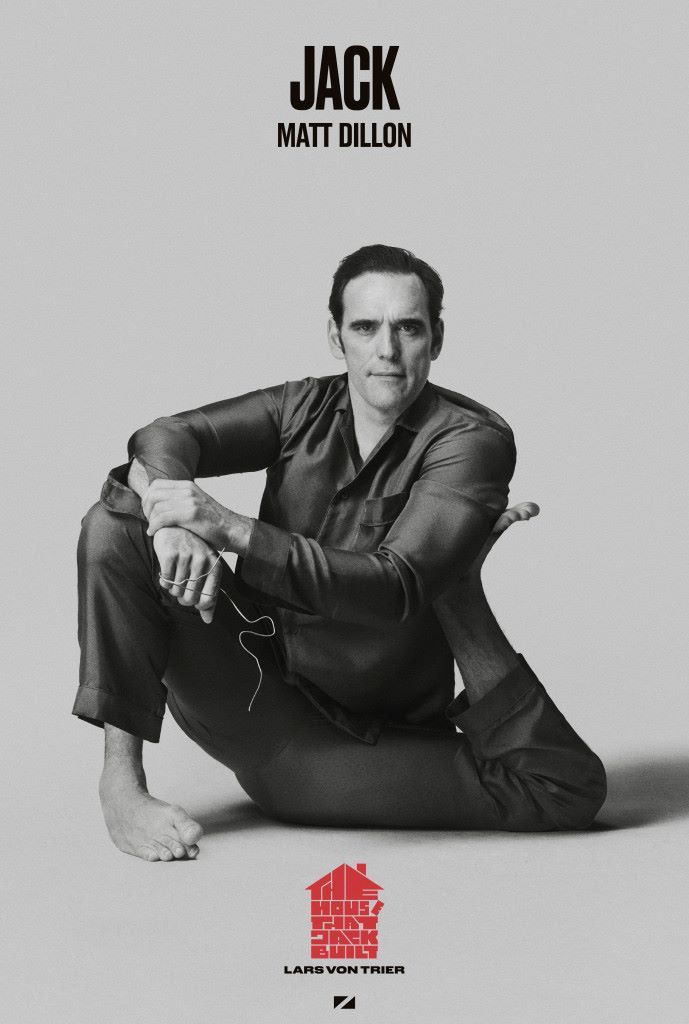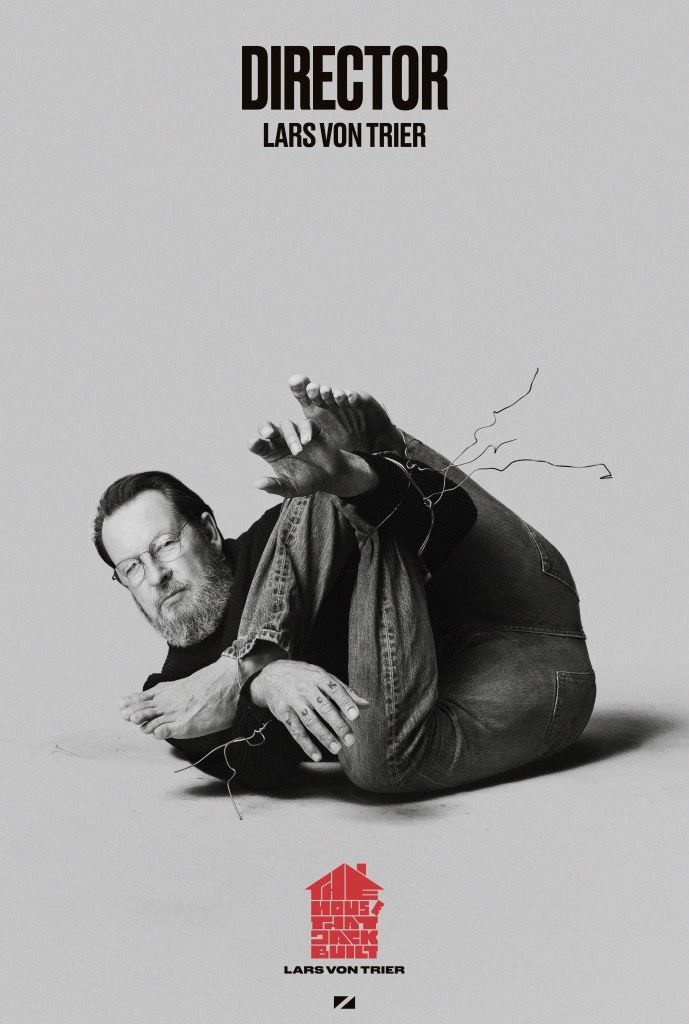 CALL OF THE WILD news: Deadline Hollywood announced that Karen Gillan would join Harrison Ford and Dan Stevens in the adaptation of Jack London's novel.
In TERMINATOR 5 news, Arnold Schwarzenegger posted a birthday greeting for Linda Hamilton showing a then and now recreation photo: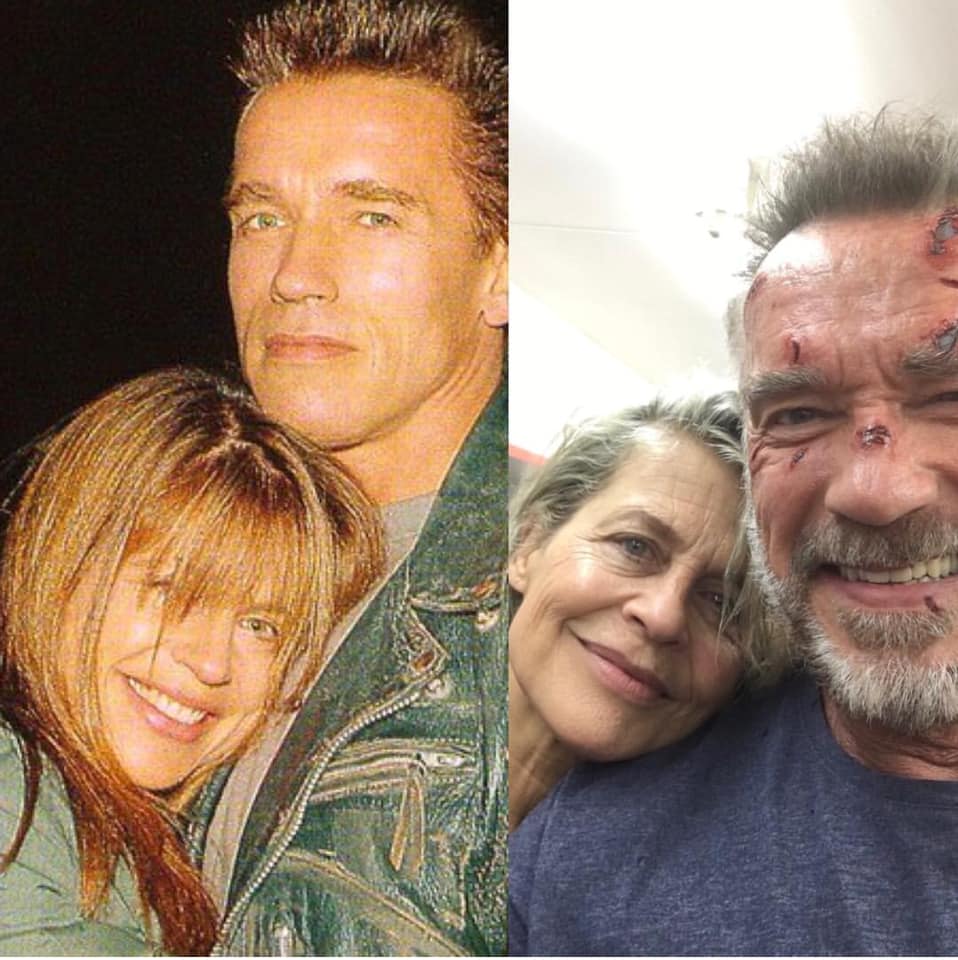 DEATH ON THE NILE news: Deadline Hollywood brought word that Gal Gadot (WONDER WOMAN) has signed on to the Agatha Christie Poirot story, playing the heiress Lois Chiles played in the Peter Ustinov version. As a fan of that version and the David Suchet adaptation with Emily Blunt as the heiress, I think this is exceptionally smart casting.
MONSTER HUNTER has cast three of its leads, according to The Hollywood Reporter: T.I. Harris (ANT-MAN AND THE WASP), Ron Perlman (HELLBOY) and Milla Jovovich (RESIDENT EVIL).
ANTLERS news: the film, which is the first collaboration between Guillermo Del Toro and Fox Searchlight, officially began production Monday... here's the press release!
FOX SEARCHLIGHT PICTURES BEGINS PRINCIPAL PHOTOGRAPHY ON SCOTT COOPER'S "ANTLERS"FIRST FILM IN MULTI-PICTURE DEAL BETWEEN FOX SEARCHLIGHT PICTURES AND GUILLERMO DEL TORO STARS KERI RUSSELL, JESSE PLEMONS, GRAHAM GREENE AND AMY MADIGANVANCOUVER, BC, Canada (October 1, 2018) -- Fox Searchlight Pictures Presidents of Production, Film and Television Matthew Greenfield and David Greenbaum announced today that principal photography has commenced in Vancouver, British Columbia for the horror thriller ANTLERS. Directed by Scott Cooper (BLACK MASS, CRAZY HEART), the film is written by Henry Chaisson (OPEN 24 HOURS) & Nick Antosca (THE FOREST, CHANNEL ZERO) with revisions by Scott Cooper, from the short story The Quiet Boy by Antosca. In ANTLERS, a small-town Oregon teacher (Keri Russell) and her brother (Jesse Plemons), the local sheriff, become entwined with a young student (Jeremy T. Thomas) harboring a dangerous secret with frightening consequences.Starring in ANTLERS are Keri Russell (STAR WARS: EPISODE IX, FX's "The Americans"), Jesse Plemons (HOSTILES, FX's "Fargo"), Jeremy T. Thomas ("Lore"), Graham Greene (MOLLY'S GAME, WIND RIVER), Scott Haze (THANK YOU FOR YOUR SERVICE, VENOM), Rory Cochrane (WHITE BOY RICK, HOSTILES) and Amy Madigan (TWICE IN A LIFETIME, FIELD OF DREAMS).The film's producers are Guillermo del Toro (THE SHAPE OF WATER, PAN'S LABRYINTH), J. Miles Dale (THE SHAPE OF WATER, THE VOW), David S. Goyer (ASSASSINATION NATION, BATMAN v SUPERMAN: DAWN OF JUSTICE), and Kevin Turen (ALL IS LOST, 99 HOMES) serving as executive producer. ANTLERS is the first project between Fox Searchlight Pictures and Guillermo del Toro following the announcement of a deal between Searchlight and del Toro that covers live action feature film projects to be written, produced and/or directed by del Toro."I couldn't be more excited to begin production on ANTLERS with Guillermo Del Toro, and reunite with my dear friends at Fox Searchlight," said Cooper, adding, "They're incredible filmmakers - not to mention necessary filmmakers - and are extremely passionate and supportive of my vision as I venture into yet another genre, and delve into the unnerving world of ancestral spirits.""We are delighted to be back in business with Scott Cooper, with whom we had an incredible journey on the Oscar-winning CRAZY HEART, and Guillermo Del Toro, fresh off THE SHAPE OF WATER," said Fox Searchlight Chairmen Nancy Utley and Steve Gilula.Added Greenfield and Greenbaum, "Scott is a master of creating human dramas with unforgettable performances. ANTLERS will allow him to bring his unique gifts to the horror genre. We could not be more thrilled."Joining Cooper on the film is director of photography Florian Hoffmeister (THE DEEP BLUE SEA, A QUIET PASSION), production designer Tim Grimes (THE WRESTLER, WAR OF THE WORLDS), editor Dylan Tichenor (PHANTOM THREAD, ZERO DARK THIRTY), costume designer Karin Nosella (INSOMNIA, MISSION IMPOSSIBLE: GHOST PROTOCOL), creature effects supervisor Shane Mahan (THE SHAPE OF WATER, AVENGERS: INFINITY WAR) and special effects make-up artists Lindala Schminken (GODZILLA, THE FOG) and Toby Lindala (THE REVENANT, GODZILLA).The film will be overseen by Matthew Greenfield and David Greenbaum and SVP of Production DanTram Nguyen and Coordinator Cornelia Burleigh.Fox Searchlight Pictures is a specialty film company that both finances and acquires motion pictures. It has its own marketing and distribution operations, and its films are distributed internationally by Twentieth Century Fox. Fox Searchlight Pictures is a unit of Twentieth Century Fox Film.
Winston Duke news: The Hollywood Reporter brings news that the BLACK PANTHER breakout star has signed on for a lead role in HEROINE. He'll play the neighbor to the female lead. HEROINE shoots in the spring.
Finally, a cool bit of history for those with Amazon Prime: Paste Magazine discovered that the X-rated-for-violence cut of ROBOCOP is available on the streaming service. According to Wheels, Paul Verhoeven's X-rated version has never streamed before (although it's been readily available on DVD and BluRay).
That's it for this week... look for a trailer round-up coming in the next few days!
-- Precious Roy