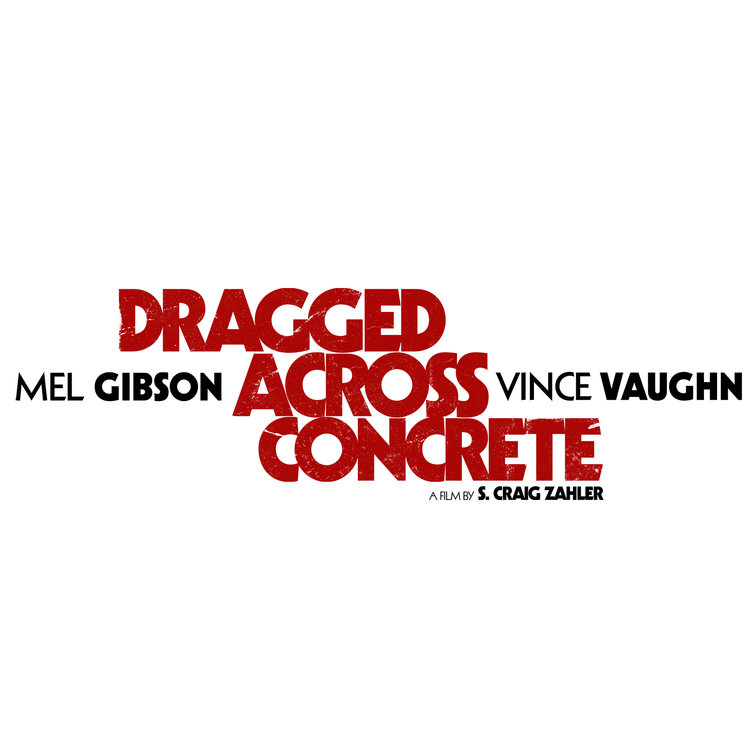 S. Craig Zahler (BONE TOMAHAWK) has quickly become one of my favorite filmmakers. His love of 70's aesthetics, clean camera movement, and practical effects work feels like a breath of fresh air in 2018.
His last film, BRAWL IN CELL BLOCK 99, was my favorite of 2017 and showed us a side of Vince Vaughn (SWINGERS) that had never been seen before. It's a brutal, bleak, badass film that I highly recommend to anyone who misses the bygone era of 'tough guy' cinema. (My review can be read here.)
Well, now Zahler is back with Vaughn in tow for DRAGGED ACROSS CONCRETE and they have brought Mel Gibson (PAYBACK) along for the ride. Here's the official synopsis:
"What bad things will good men do for their families?
A stolid, old guard policeman, Ridgeman (Gibson) and his volatile younger partner, Anthony ( Vaughn), find themselves suspended when a video of them strong-arming a suspect becomes the media's special du jour. Low on cash and with no other options, these two embittered soldiers descend into the criminal underworld to gain their just due.
On the other side of the law, Henry Jones comes home from years in prison to find his mother and disabled brother living in squalor. The ex-convict needs a way to help and to this end, his childhood friend Biscuit introduces him to a ruthless crime boss whose ambitious plans put him and his pal in direct conflict with the two renegade officers.
In the hardboiled world of DRAGGED ACROSS CONCRETE, who lives, who dies, and who gets rich is a fate written in bullets."
And today brings us our first look at the headlining pair courtesy of effects artist Tate Steinsiek's Instagram page: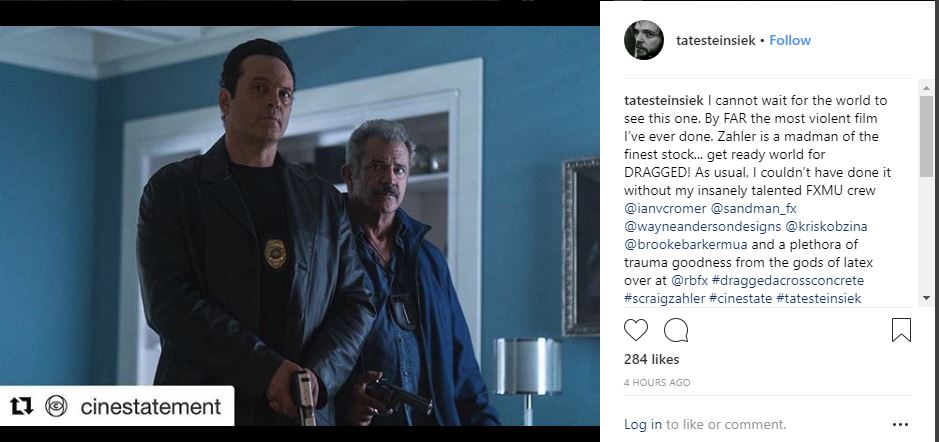 "By FAR the most violent film I've ever done."
Be still my gore-loving heart.
DRAGGED ACROSS CONCRETE releases later this year.
I'll be over here, waiting impatiently.
-Wheels