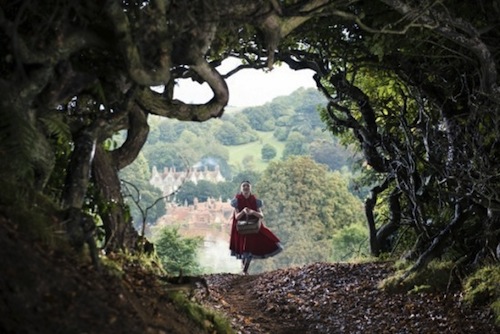 Jeremy here...
Last time Disney made a film out of a Stephen Sondheim musical, they did their best to conceal it was actually a musical until the last possible second. As a result, many moviegoers who bought tickets to the new Tim Burton/Johnny Depp were confused when people started singing their dialogue like a bunch of weirdos.
It is happening again.
We already know that certain adult elements of Sondheim's musical have been toned down for family audiences - to the extent that some fans of the stage version, like me, can barely muster any interest in this big-budget bastardization of a great work of theatre. Hiring medium-talent Rob Marshall to direct a cast comprised of movie stars, only some of whom can sing, was bad enough. Watching this just-released teaser further suggests they've completely missed the point of Sondheim's show. No thank you!
iNTO THE WOODS hits theaters on Christmas Day, 2014. Let me know how it is.