Papa Vinyard here, now here's a little somethin' for ya...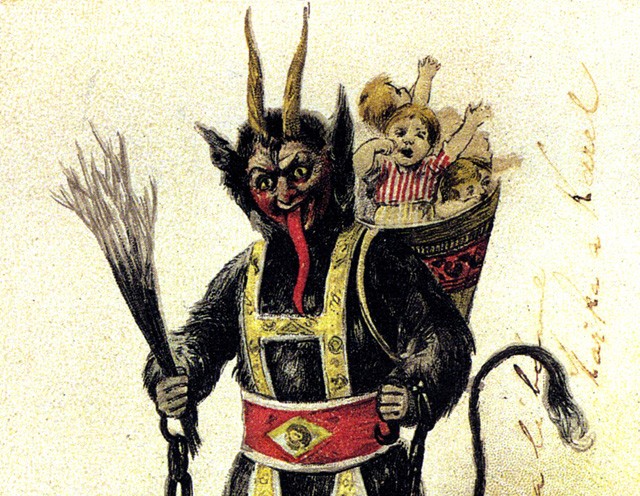 Looks like Kevin Smith's got some competition from a more tested horror director. Less than two weeks since Smith announced his cast and a title change for his horror-themed Christmas movie, ANTI-CLAUS, and now Deadline has announced that there's another film based on the legend of the child-eating Krampus.
TRICK R' TREAT director Michael Dougherty will co-write and direct KRAMPUS for Legendary Pictures. There are no further details about the story, other than that it will be "similar in style to Dougherty's cult hit TRICK R' TREAT." No clue whether that is referring to that film's tone or its anthology structure, although if this was another anthology film, it would explain why Smith has been downplaying that aspect of his own production that he was originally touting on his blog.
We here at AICN are big fans of Dougherty (who also worked a a writer on X2 and SUPERMAN RETURNS) and TRICK R' TREAT, so it's exciting to see him taking another foray into the horror genre. While it'll be weird to see the previously-obscure Krampus character prominently featured in two horror movies released within a year or two of each other, the idea of a child-killing psycho-Santa seems open to interpretation. I'm thinking Dougherty and Smith's films are going to be two completely different animals, and I'm mighty curious to see what they both end up shaping into.
No word yet on how this affects Dougherty's work on TRICK R' TREAT 2. Can he knock both projects out back-to-back? Some of us would absolutely like to see him give it a shot.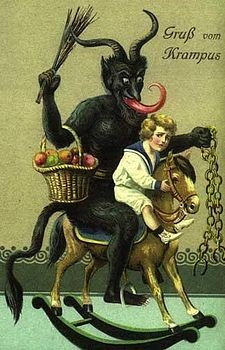 -Vincent Kim-Zahedi
"Papa Vinyard"
vincentzahedi@gmail.com
Follow Me On Twitter