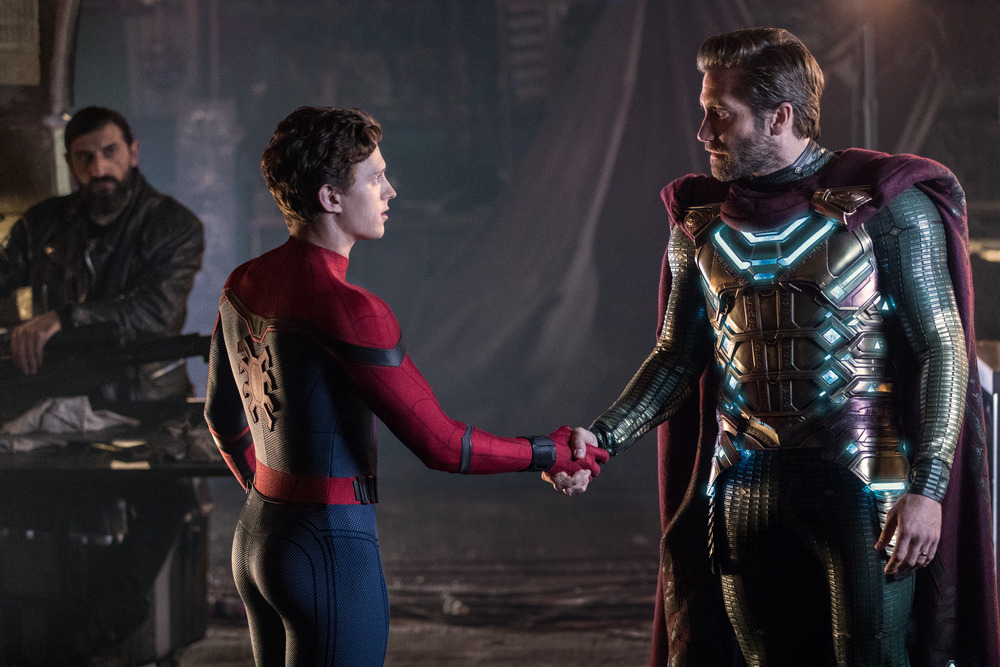 Howdy folks! Barbarella here, and let me just say: With Marvel hurling a new movie at us every time we even glance towards a theater, it's easy to get burned out on the whole franchise. Yet, somehow SPIDER-MAN: FAR FROM HOME manages to cleanse the palette while delivering yet another film in the Marvel Cinematic Universe mere months after AVENGERS: ENDGAME dominated the box office.
FAR FROM HOME hits theaters July 2, in time for the 4thof July holiday, so you can celebrate America's independence by watching a film that takes place mostly in Europe. The film's timeline occurs not too long after ENDGAME's, with everyone in this world still coming to grips in the aftermath of the events that transpired. If you haven't seen AVENGER'S ENDGAME, you really need to watch it first because this SPIDER-MAN flick casts out major spoilers while playing a perfectly-appropriate Whitney Houston song.
Following so closely on the heels of AVENGERS: ENDGAME, it seems almost doomed to get overlooked or lost among the offerings, but Chris McKenna and Erik Sommer's screenplay escapes this fate by immersing us in high school antics for a large portion of the film. While some may prefer to dive into the action and mayhem much sooner, it's the moments with Peter, M.J., Ned, Betty, and Brad that really allow the film to stand out among the more than twenty films of the Marvel Cinematic Universe.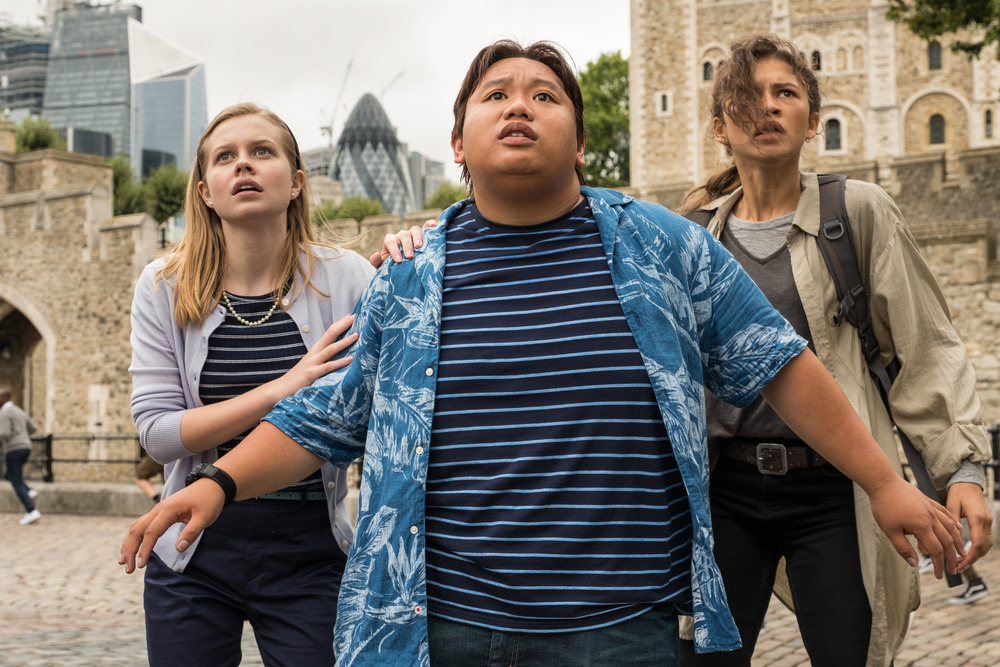 Having been through so much in his young life, Peter Parker is ready to take a break from saving the world and just be a kid. Fortunately for him, he gets to go on a European vacation with his science class (presumably because audiences have seen enough American cities get destroyed and would like to witness the annihilation of some European places). But the Griswolds will be the first to tell you, European vacations are never as perfect as one expects, and Peter and his class are about to encounter the Elementals, who apparently used the same travel agent to book their itineraries for destruction.
There's much to love about FAR FROM HOME. Jake Gyllenhaal joins this world, some of the visuals are fantastic, Tom Holland brilliantly navigates the dangerous course of teenage emotions, Aunt May coins a new term for Peter's Spidey-sense, and we meet EDITH and learn the meaning behind the acronym.
I enjoy the addition of Jake Gyllenhaal to this world, although I'm not sure I approve of his headgear. I also certainly could've done without the lengthy exposition he delivers in a tavern. However, moments where Peter and he engage in conversation prove worthwhile and make up for any missteps in the script.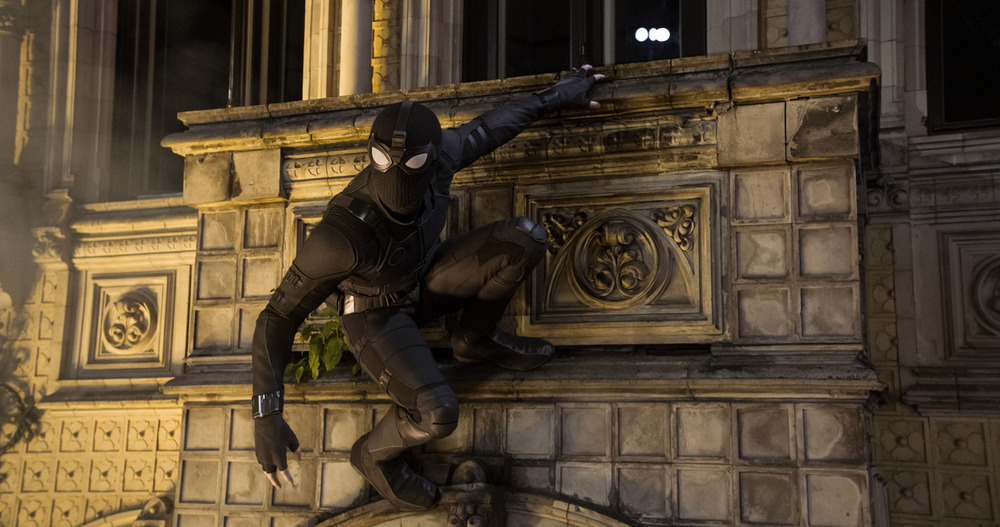 While some of the visuals felt meh, the ones that worked, worked beautifully. Those really brought great pleasure to my eyeballs, although INTO THE SPIDER-VERSE still holds my top spot for ocular enjoyment in the franchise. In addition, I appreciate the variety of locations and scenery, although seeing some of the locales means I've added more places on my list of must-see travel destinations.
I also enjoy the extra challenges to Spider-Man that the Elementals add, but what I love most about FAR FROM HOME is the incredible, youthful cast as they navigate their characters' teenage awkwardness. They really shine through their portrayal of these kids and take me back to my own high school experience. I could watch an entire film about them without any villains or superheroes involved.
It's a truly enjoyable film, worthy of checking out. Also, if you're not one to normally stick around for the credits, you're going to want to for this film. The mid-credit extra scene elicited more reaction from the audience than anything that occurred during the actual film. The after-credit scene is also worth checking out, so maybe don't drink too much soda or beer while watching so you aren't needing to run to the restroom immediately after the film ends.
Need to get your Spider-Man fix before the film comes out? You can check out ekm's reviews of the comics in our Cool News Section. He currently has write-ups on the first 7 issues. You might become inspired to seek them out and give them a read yourself.
Barbarella (aka Barbara Kennedy) out!