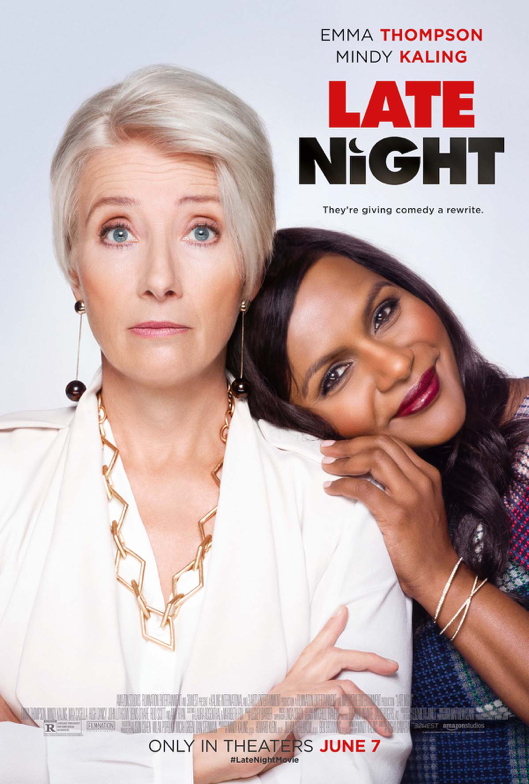 Usually if my initial reaction to a movie is "it's cute" this means that I liked it, but I had issues with it. It means that I enjoyed the overall story, but there were parts that had me scratching my head. It means that even though I found the characters generally endearing there were moments that had me rolling my eyes. Sometimes I want to like a movie so much that I try my best to forgive these things, yet at the end of the day I find it tough to recommend that my friends shell out their hard-earned money at the theater for a film with so many issues. Sadly, I am forced to admit that despite my high hopes for the Mindy Kaling/Emma Thompson dramedy LATE NIGHT, the film falls firmly in the "cute" category.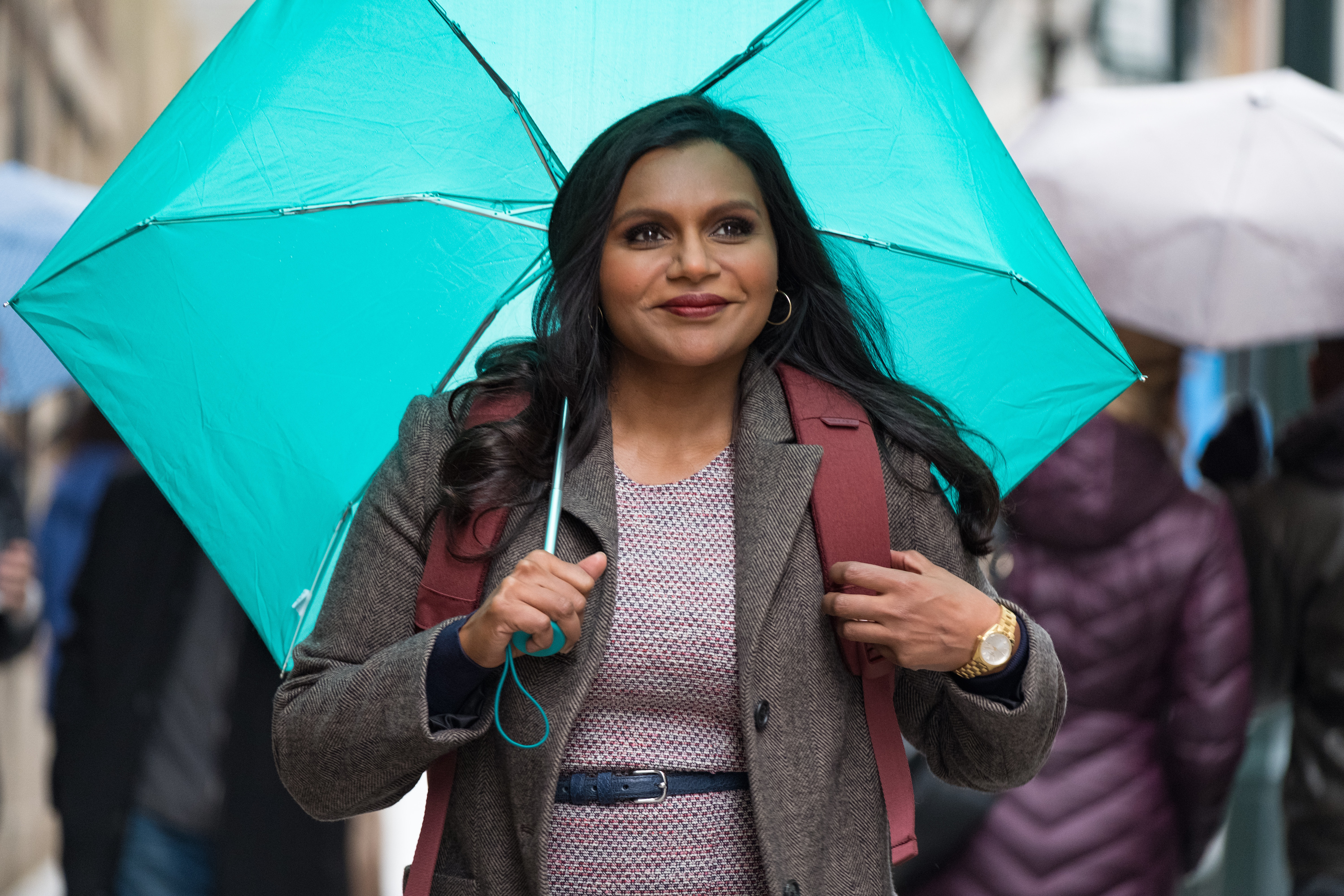 The story revolves around Molly (Kaling), a quality control manager at a manufacturing plant that is also owned by the same mega conglomerate as one of America's top television networks. When Molly wins the chance to meet any executive in the company, she opts for the head of production at her favorite late night talk show in order to get her foot in the door as a comedy writer. And wouldn't you know that on the very day Molly shows up for her meeting, the struggling talk show is desperately searching for a last minute "diversity hire" to break up the white male-ness of their current writing staff. Viola! Molly is hired with zero qualifications and/or experience.

So let's pause right here. Yes, I am fully aware that it is necessary to suspend disbelief to enjoy most forms of entertainment- but I automatically felt a sense of betrayal for all the amazingly qualified female TV writers out there who got passed up because of happenstance. For a film that beats you over the head with girl power, this initial wacky premise provided my initial "ugh" and eye roll.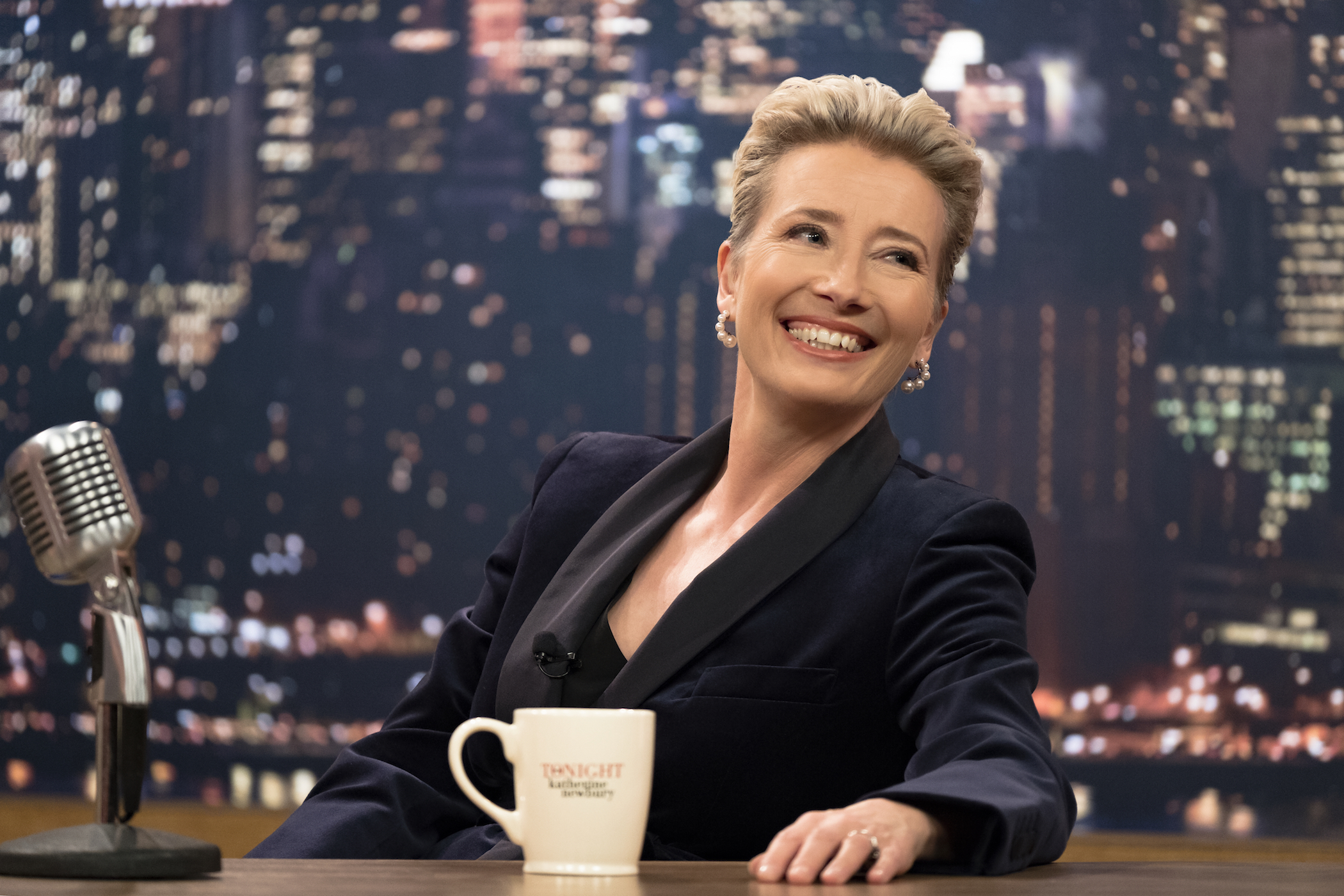 The longtime host of the late night talk show in question, Katherine Newbury (Thompson), is an out-of-touch tyrant who is oblivious about her waning star power right up until she is about to get axed. In keeping her comedy vanilla to appeal to a broad audience she has inadvertently lost her edge and a majority of her viewership. Soon, with the no nonsense advice of rookie Molly- as well as a random bout of public humiliation and other nonsensical lessons- Newbury realizes that her old formula isn't working anymore.

Now for "ugh" number two... I don't want to give away spoilers, but I was super annoyed with the public humiliation plot device because it seemed too contrived and completely out of character for the type-A Newbury. I understand that even perfectionists are flawed, but this fact is fully fleshed out throughout the film. The addition of the eleventh hour scandal definitely had me scratching my head.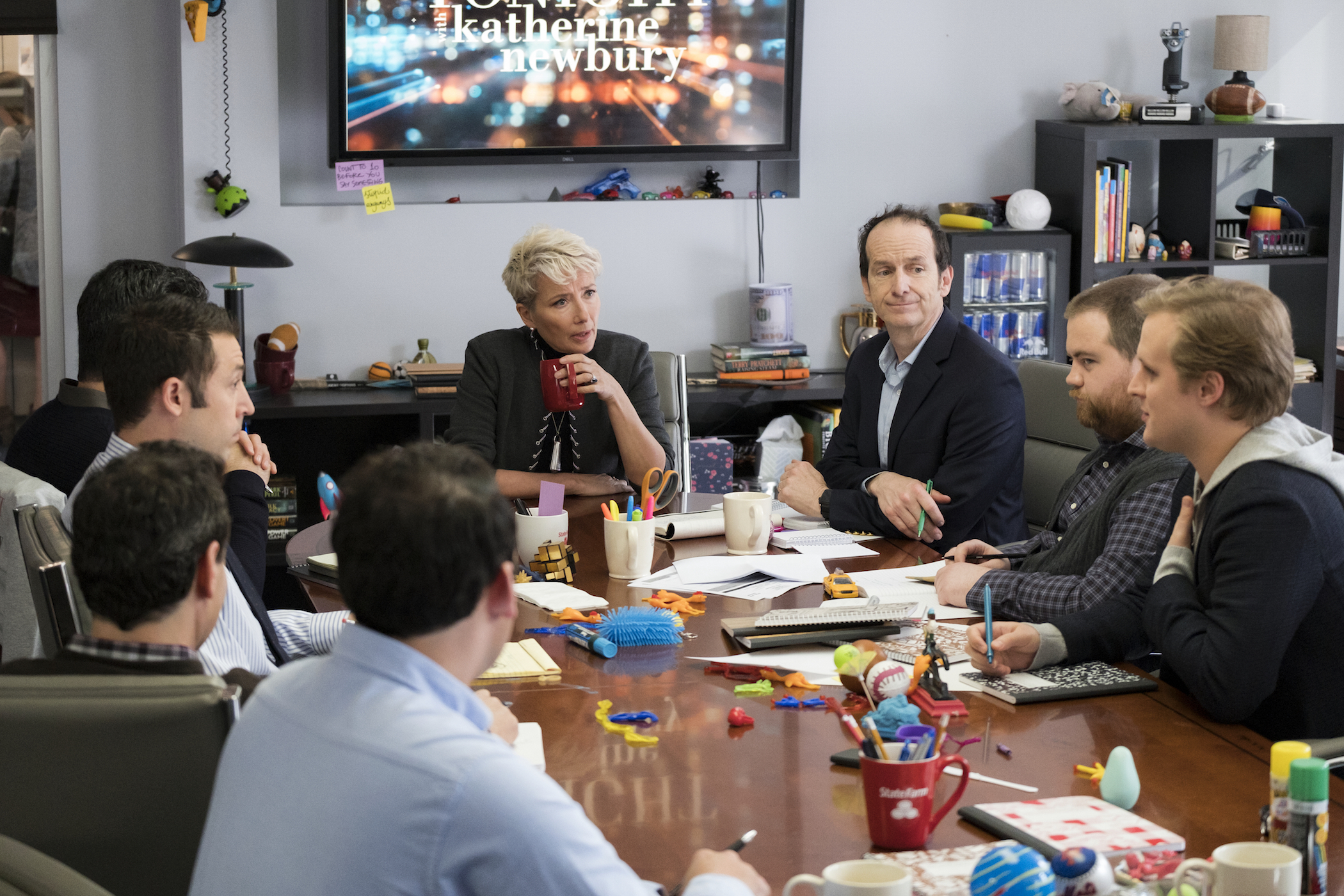 And now for my biggest "ugh" of the film. LATE NIGHT is super heavy on the man hating. I get that for writers like Kaling (who also served as writer/producer on the film), dealing with a room full of white dudes has been par for the course, but the overall idiocy or straight up vileness exhibited by most of the male characters made me feel so bad for all of the wonderful guy writers in my world. I totally get that much of this is a direct response to the whole #metoo thing, but I just wish there was a bit more #notallmen sprinkled in there too. There were a few admirable men in the film (including a half-assed romantic sub-plot), but the overall vibe felt pretty negative.

So now that I got all that off my chest, I can tell you all the things I like about LATE NIGHT.

Kaling is as charming as ever in the role of happy go (extremely) lucky Molly. Her effervescence is an absolute necessity in a story filled mostly with abysmal personalities, and Kaling handles the more dramatic moments with refreshing honesty. Even though I have issues with this "current Mindy project" my love for Kaling has not faltered, and fans of the writer/actress most definitely need to check out her lovely turn in LATE NIGHT.


Emma Thompson is charisma personifed as the chat show celebrity Katherine Newbury. It's a blast to see Thompson play the bad guy. Watching her seethe is ironically satisfying. Despite the various clunky moments, Thompson never drops the ball and saves the film with her command of the screen.

I love that in the LATE NIGHT universe a woman has reigned as the queen of nighttime TV for decades. The part could have very easily been written for a man considering the precedence in the the real world late night universe, but making the character a strong, yet flawed, female feels wonderfully refreshing without seeming too woman-in-traditional-male-role. LATE NIGHT also takes special care to remind us that despite the current climate, women can be assholes too.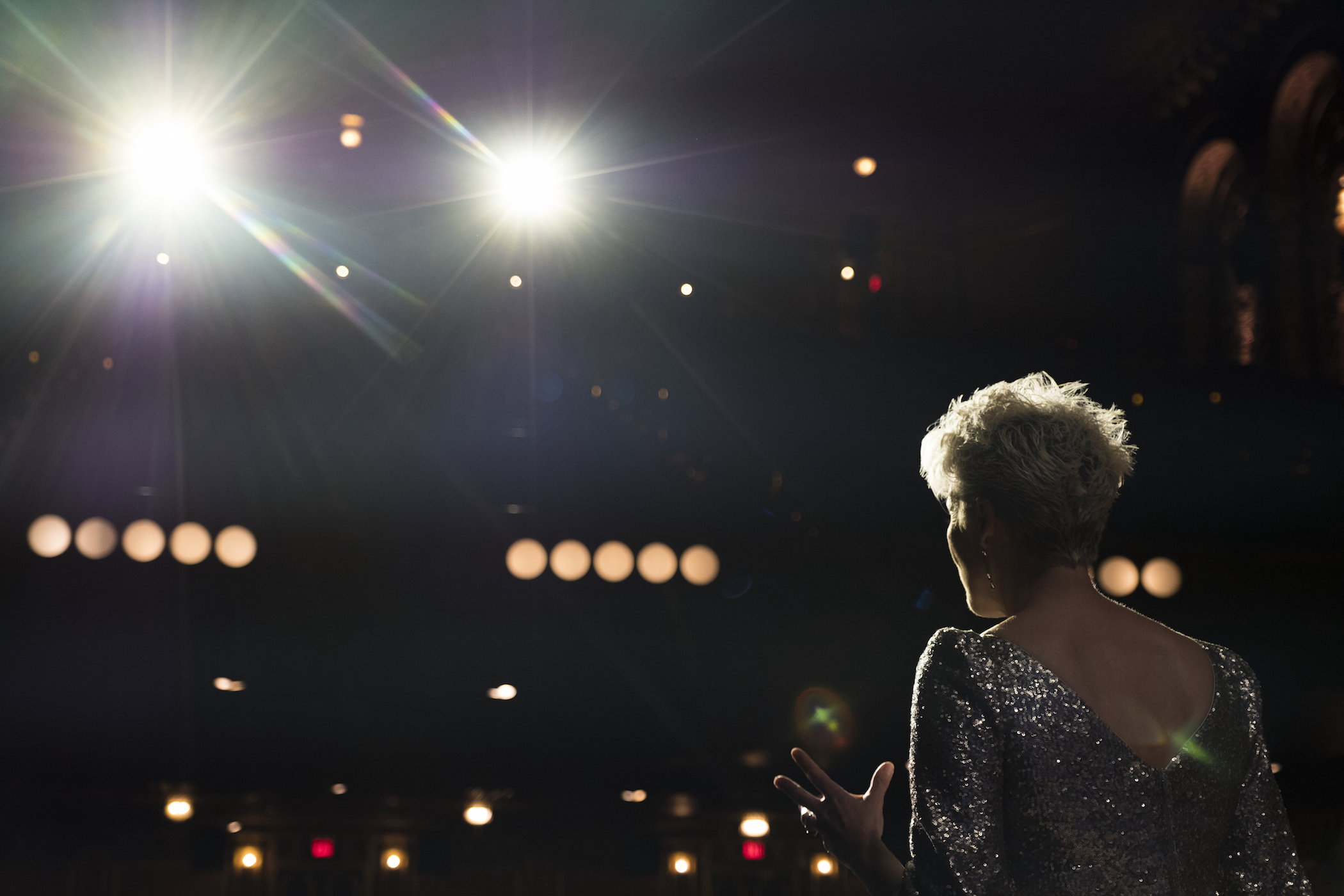 Among the awkward plot choices in LATE NIGHT there are some legit funny and enjoyable exchanges that also save the film from being a total fail. Though many moments veer dangerously close to cheesy, there is a lot of fun situational comedy to love too.

So while I liked LATE NIGHT, there were many issues that almost-kinda-sorta overshadowed the good stuff. You can decide for yourself if LATE NIGHT is more than just "cute" when the film opens in theaters nationwide on 6/14.

Rebecca Elliott
aka Annette Kellerman