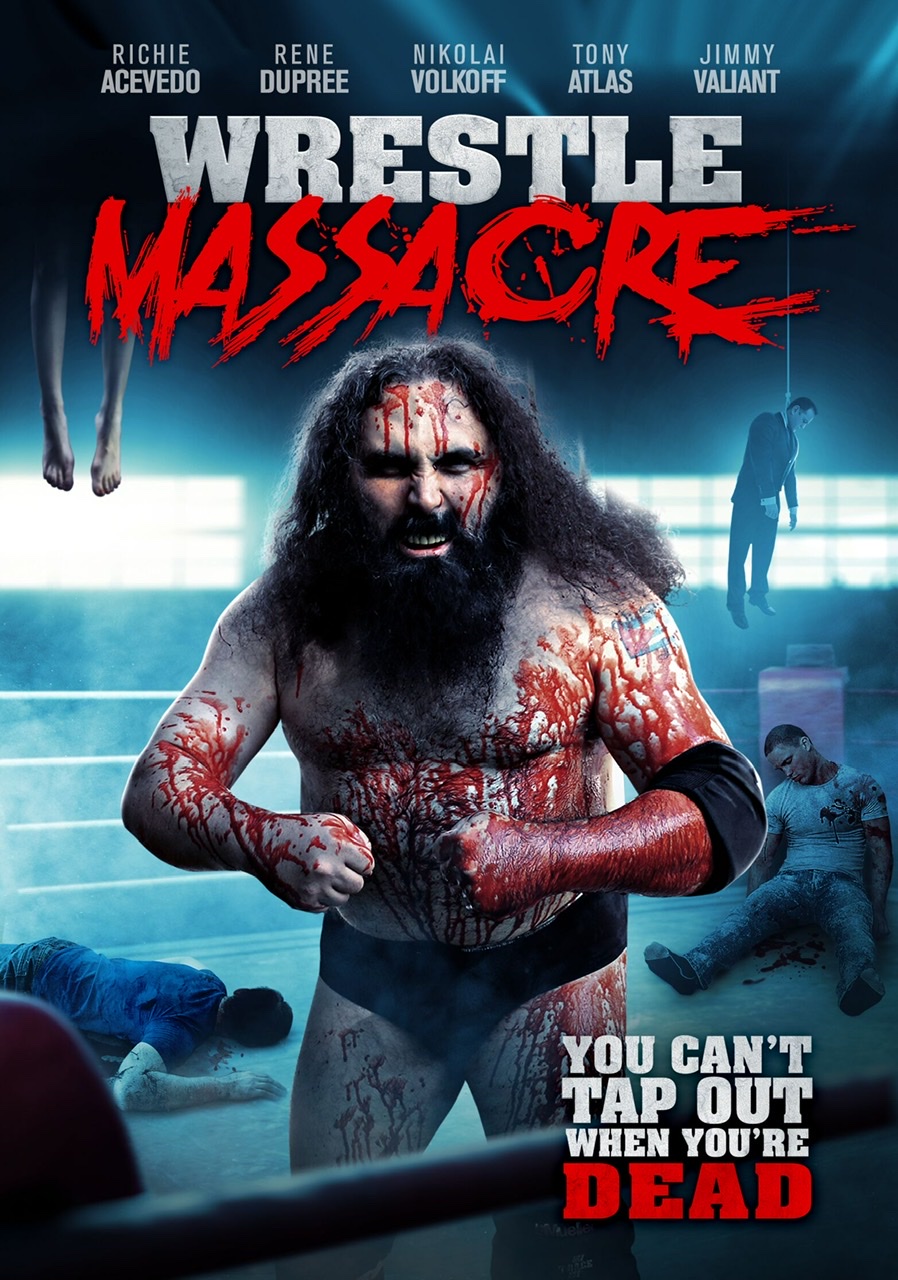 You. Guys. Just when I thought I'd seen it all, WildEye Releasing hits me with WRESTLEMASSACRE!
In the professional wrestling/horror hybrid...
"Randy is an awkward groundskeeper who is obsessed with professional wrestling. Longing for a sense of belonging with grandiose dreams of becoming a wrestling superstar, he is only met with abject humiliation. A brutal shaming at a local wrestling school pushes Randy over the edge and sets out on a blood soaked rampage to punish those who wronged him."
Directed by Brad Twigg, the film stars Richie Acevedo aka The Cuban Assassin, the WWE's Tony Atlas, Julio Bana Fernandez ("House of Cards"), Jason John Beebe (CROSSBREED), and Canadian wrestler Rene Dupree.
Check out the ridiculous (in a good way) trailer below!
To celebrate the release of WRESTLEMASSACRE, AICN is giving away DVDs to three lucky winners! All you have to do is email me at annetteaicn@gmail.com with the subject line BODY SLAM ME WITH WRESTLEMASSACRE. Please include you mailing address in the email. U.S. residents only please- sorry international fans! Winners will be chosen at random by 6/20 at noon. Good luck!
Rebecca Elliott
aka Annette Kellerman