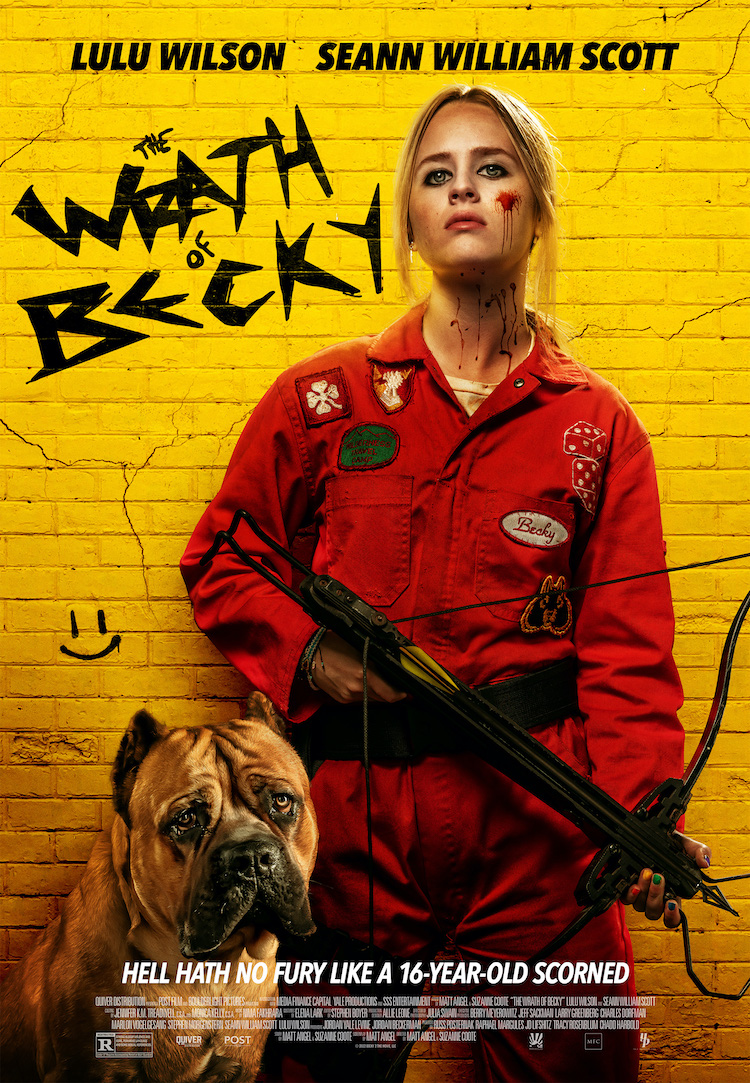 Hey friends, Barbarella here. Want to win an iTunes code to watch THE WRATH OF BECKY? (The answer is yes.) This blood-soaked escapade into vengeance reminds us all never to underestimate the abilities and determination of angst-ridden teenagers. In THE WRATH OF BECKY, starring Lulu Wilson and Seann William Scott, Becky takes on The Noblemen after the group arrives in town and upends her life.
In order to win, email me at aicn-barbarella@hotmail.com with I NEED WRATH as the subject of the email. In the body of the email, tell me why you need to win this contest. Entries are due by Tuesday, 6/20/2023 at noon CST.
If you don't win, you still have an opportunity to see it. Quiver released the movie today On Demand and Digital. Check out the trailer, and good luck!