Ken-With three Blu Rays of A SCORE TO SETTLE to give away thanks to RLJE Films.
A SCORE TO SETTLE follows an ex-enforcer (Nicolas Cage) for the mob who returns to feed the homeless. I kid. He's there because after 22 years of bullshit charges keeping him behind bars he's free. That and he remembers who put him there. It's time for retribution! Except with his new life of freedom he also finds a new relationship with his son. Choices, choices!
The trailer:
So what do you need to do to win one of these blu rays?
First you need to be located in the US of A. Sorry in advance to all my friends across the pond.
Second you need to send me two things: Your two favorite Nicolas Cage films and why exactly you adore them over all his other bat-shit characters.
Send them to freddybeans@gmail.com
That's it. Pretty simple, right?
The more creative you are, the better the odds.
Shawn Ku (BEAUTIFUL BOY) directs this one off of a script by John Stuart Newman. A SCORE TO SETTLE is a 1 hr 43 min action thriller, by the looks of it. The son wasn't in the trailer, unless i missed him. Some pretty badly edited music was though!
The contest ends on Sept. 24th. I will notify the three winners on the 25th and send the movies shortly after via snail mail.
That's my prerogative!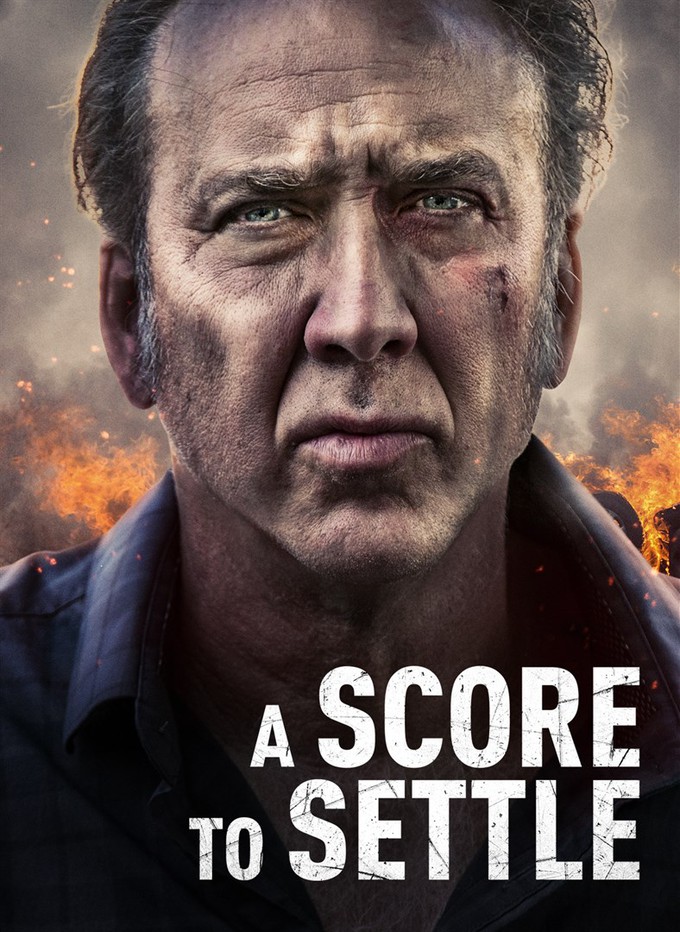 Til next time Kids
Ken Lewis (AKA: Freddy Beans)
See things I write here.
Contact me @ freddybeans@gmail.com