Ken with a contest to win 1 of 3 DVD's of a particularly nasty looking horror movie titled THE FURIES, courtesy of Shudder and RLJE Films.
So what is THE FURIES?
Imagine a world where women are kidnapped to be unwilling contestants in a bizarre game of life and death. When the women wake up, they are trapped in a coffin of sorts. The first thing they see when they get the lid off, a skeleton of an unlucky past contestant. There's 8 women in total which is great. More safety in numbers as they say. Except the adage doesn't take into account the 8 masked serial killers hunting the ladies down. Good luck gals! I'll be rooting you on from the comforts of my family room couch.
On the trailer alone, I'm totally sold. If there isn't a ton more gore in this thing, I will literally sue someone! I'm hopeful, what can i say?!
I'm seeing THE HUNGER GAMEs mixed with THE RUNNING MAN here.
Anyone else sold on that trailer?
THE FURIES is written and directed by Tony D'Aquino in his feature debut.
So to win one of the DVD's, what do you have to do?
This one will be easy. Tell me your favorite serial killers weapon. I want to know what the weapon is and who used it. That's' it. Just the one that grabbed you the best. Send me your submissions to freddybeans@gmail.com and I'll respond to the three winning submissions this time next week asking for your address.
I have so many favorite weapons, this is a little harder for me than I thought it was, when I came up with it. I think my favorite weapon is the Lament Configuration, or the puzzle box in HELLRAISER for those that don't know. The options through it are limitless. You can find heaven or hell in it. It's not a typical weapon used against others, though Kirstie seemed to find a way to do just that. It's merely an individual stylized tool to open doors you didn't know you needed open. While HELLRAISER's characters sticks to those that found so much pain they find ultimate pleasure, I like playing with all the options at play. It's literally like opening Pandora's Box.
I know. I know. I could have gone with Candyman's hook or Jason's machete, or Michael's kitchen knife. Like I said, it isn't an easy question for me.
I look forward to your entries!
THE FURIES comes at you March 3rd via VOD, Digital HD, DVD, and Blu-ray.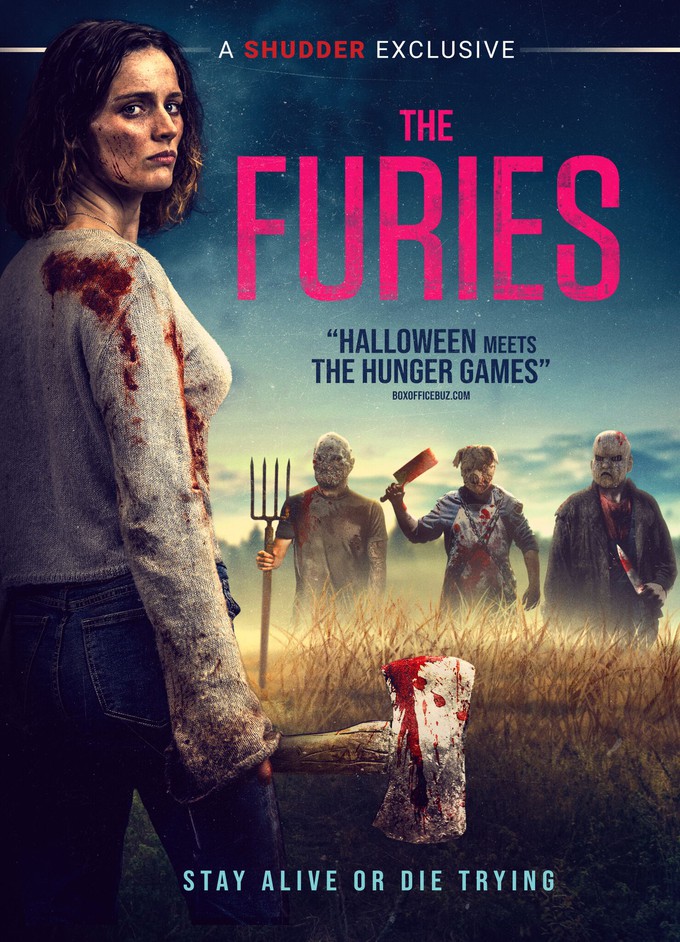 Til next time Kids
Ken Lewis (AKA: Freddy Beans)
www.freddybeans.com