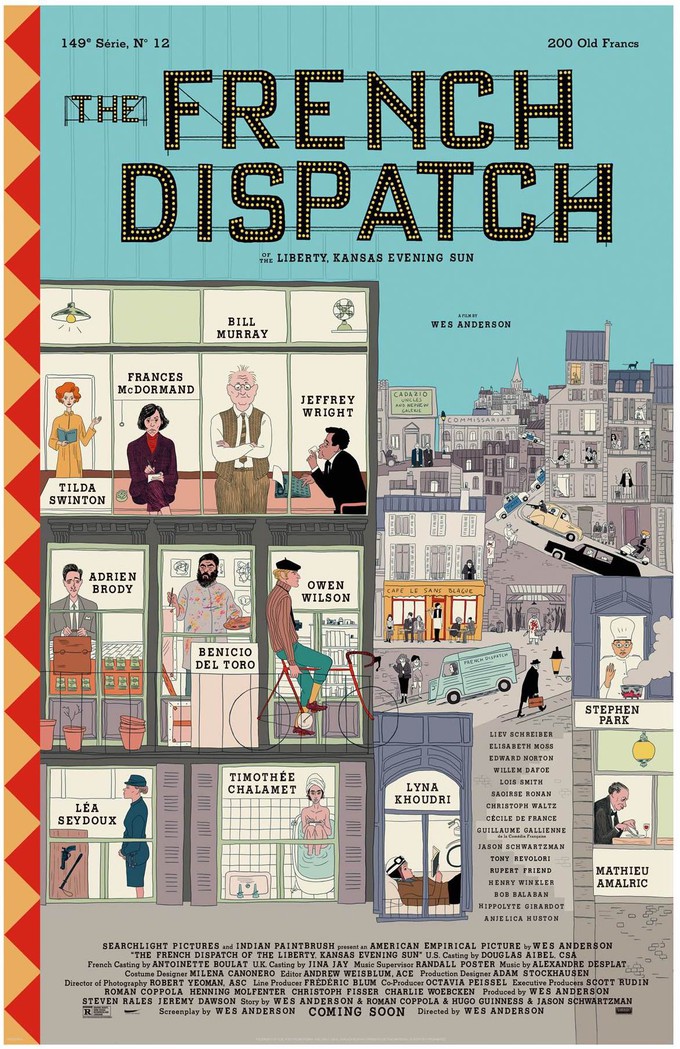 Hey folks, Harry here
This morning the first trailer for Wes Anderson's 10th feature film has arrived. Which makes today, a bit of a Movie Christmas. Wes' films are crafted in such a way that it doesn't attempt reality, that's too mundane for Wes. He makes films in his world, his imagination. They look like nobody else's work. Every frame is a beauty. The cast, as usual, is extraordinary. The mastery of whimsy is coming soon - check this awesome trailer out:

Now, July 24th, 2020 is quite a distance away, but a sneaking suspicion has me thinking folks Cannes bound will get an early peek this May.
Keep it cool,
Harry