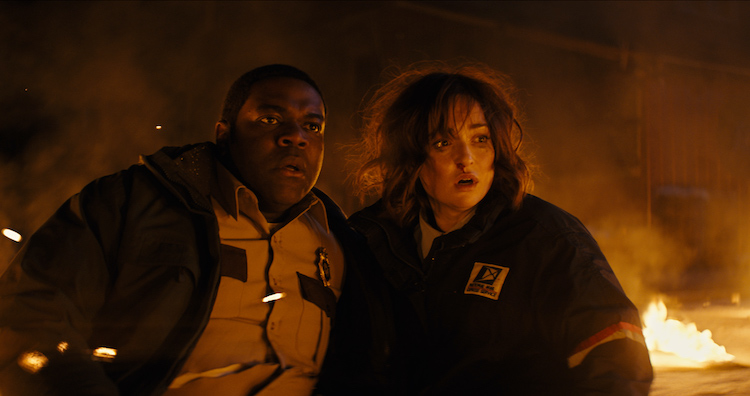 Hey, friends! Barbarella here with a giveaway for the holidays. Want to get a special gift for someone you love (yourself included)? We have three whole DVD's of WEREWOLVES WITHIN, a whodunnit with teeth, to give away. The critically-acclaimed horror-comedy is available now on DVD and Blu-ray, so if you don't win, you could run out and buy it.
However, if you want to try your luck, please email me at aicn-barbarella@hotmail.com by midnight CST on Monday, December 13 with WEREWOLVES as the subject. In the body of the email, please include your name, mailing address (US only, no PO Boxes – sorry), and why you want this DVD.
Check out the trailer!