Ken, with three Blu-rays to give away, of an excellent looking film titled ADOPT A HIGHWAY, via AMC Network's RLJE Films and Blumhouse.
So what is ADOPT A HIGHWAY?
It's a film following Russell Millings (Ethan Hawke) as he's released from prison without any tattoos, a modern day miracle. As with most ex-felon's he's having a hard time connecting with modern day reality. He finds a job as a dishwasher and while taking out the trash one night, hears a sound from the dumpster. He finds the grouch and it turns out to be a baby girl. What follows is my first time rooting for a kidnapping to succeed.
I love an honest film that grabs the heartstrings and this looks fantastic. That trailer was cut perfectly!
Logan Marshall-Green (PROMETHEUS' Charlie Holloway) wrote and directed ADOPT A HIGHWAY, his freshman effort in both fields. It looks like a touching film on humanity and our will to connect with others in order to survive.
In order to win one of these Blu-ray's write me at freddybeans@gmail.com with your favorite Ethan Hawke performance and why it grabbed you.
My favorite responses will get a congratulations e-mail and a request for your address to send the prize to.
That's it. I received a ton of responses for the TRICK giveaway. Lets' see if you can outdo that one. The more thoughtful the entries, the more likely you are to win.
ADOPT A HIGHWAY comes out on DVD and Blu Ray December 24th.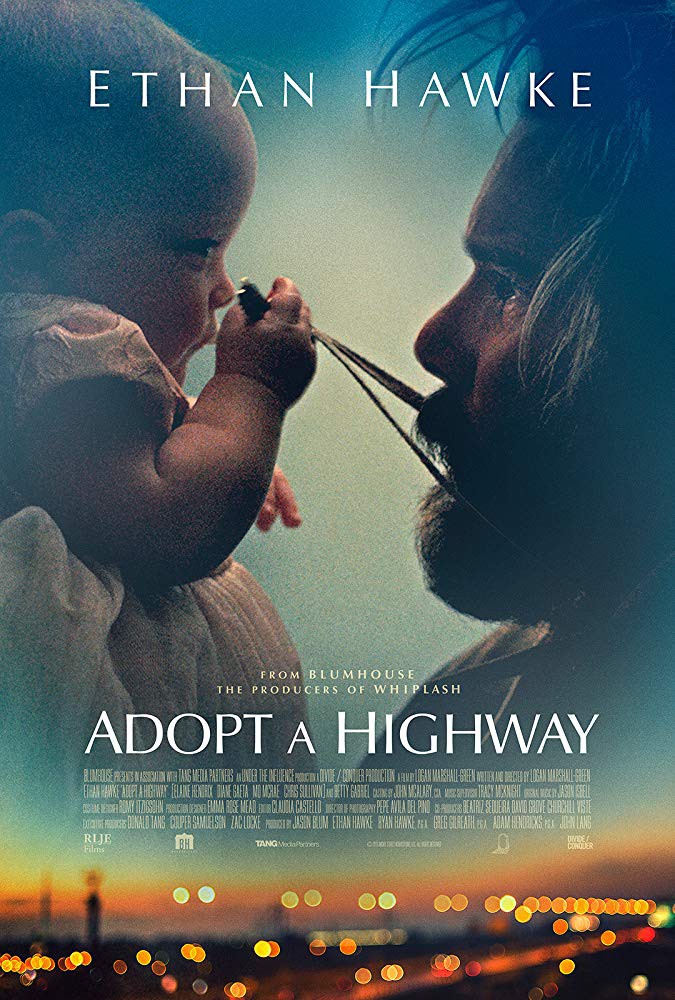 Til next time Kids
Ken Lewis (AKA: Freddy Beans)
www.freddybeans.com
My poem about never giving up here.