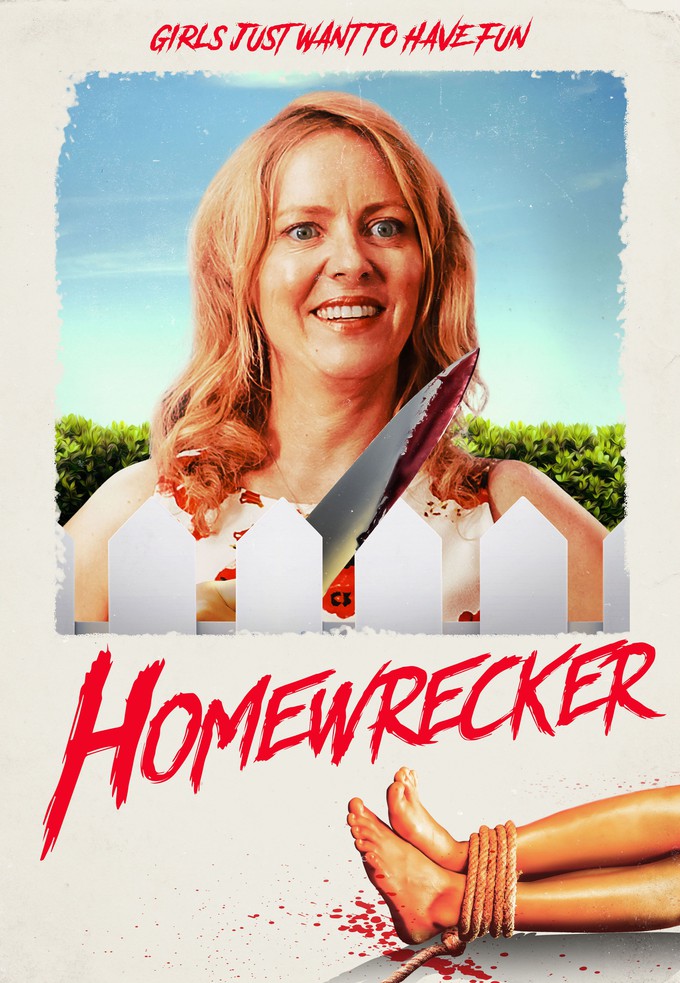 Hey there, fellow horror geeks and monsterphiles! Prometheus here with the new trailer for the upcoming horror (comedy?), HOMEWRECKER! I also have an exclusive clip for you! Check out the synopsis, trailer, and clip below!
"Michelle is an interior designer and newlywed to Robert. Linda lives alone and fills her days with painting and exercise classes. Seeking a new friend, Linda coerces the reserved, deferential Michelle into visiting her home for a spontaneous interior design consultation. Once inside, it quickly becomes clear that Linda has something far more sinister on her mind than throw pillows."
From (obviously) Uncork'd Entertainment and Dark Star Pictures, HOMEWRECKER stars Alex Essoe (Doctor Sleep) and Precious Chong (L.A Confidential). Zach Gayne directs, and if you think that sounds bat-shit crazy, just check out the trailer…
TRAILER
EXCLUSIVE CLIP
I haven't decided if this looks hilarious, or horrendous (hilariously horrendous?), but it's supposed to be pretty gory – so I'm game! Worse comes to worse, I have a mute button. What can I say? I'm a sucker for silly horror films.
What do you guys think out there? Would you watch this? Because HOMEWRECKER is coming to select drive-in's July 3rd, and we all know cheesy horror movies and drive in's go together like, well, you get the point. Fill in the blank yourselves. In fact, feel free to do so in the comments below! Or be boring and just talk about the movie… whatever.
HOMEWRECKER hits VOD July 7th!
Until next time, keep on geekin' on, my friends!
Joshua "Prometheus" Scafidi