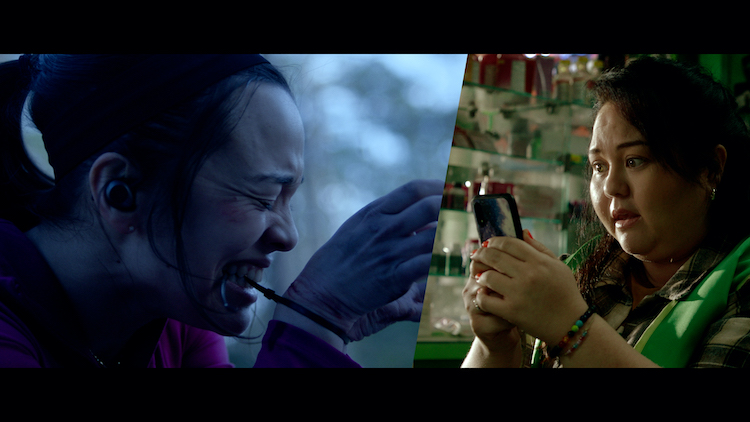 Hey, friends! Barbarella here with some Redbox Digital Codes for Unseen to give away! In the Blumhouse and MGM+ produced film, a nearly blind woman (Midori Francis) trying to escape her murderous ex in the woods seeks help via video call from a depressed gas station clerk (Jolene Purdy). The horror-thriller will release on March 7, 2023 on digital and on demand, and on MGM+ on May 2023. If you want to win a code, email me with the subject I WANT TO SEE UNSEEN, and in the body of the email, just tell me about the strangest call you've ever received. If you've never received a weird call, you can make something up. It's not like anyone's fact-checking contest entries.
Entries must be received by noon CST Tuesday, March 7, 2023, and you must be in the US to win. Good luck!
Check out the trailer. You KNOW you want to see this.