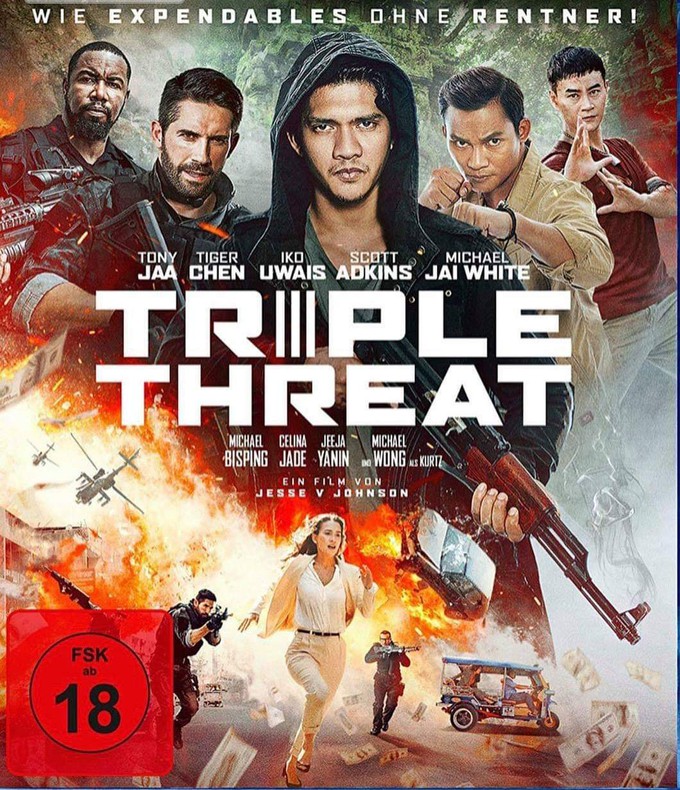 Hola Dannie aqui,
Today a special trailer treat was released for "Triple Threat" a film sure to get martial arts fan's hearts a pumping! "Triple Threat" stars Tony Jaa("Ong Bak"), Iko Uwais ("The Raid"), Tiger Chen ("Man of Tai Chi"), Celina Jade (TV's "ARROW"), Michael Bisping ("xXx:Return of Xander Cage"), Michael Jai White ("Spawn" and "Black Dynomite"), Jee Ja Yanin ("Chocolat" and "Raging Phoenix") and Scott Adkins (The Expendables 2" and "Doctor Strange").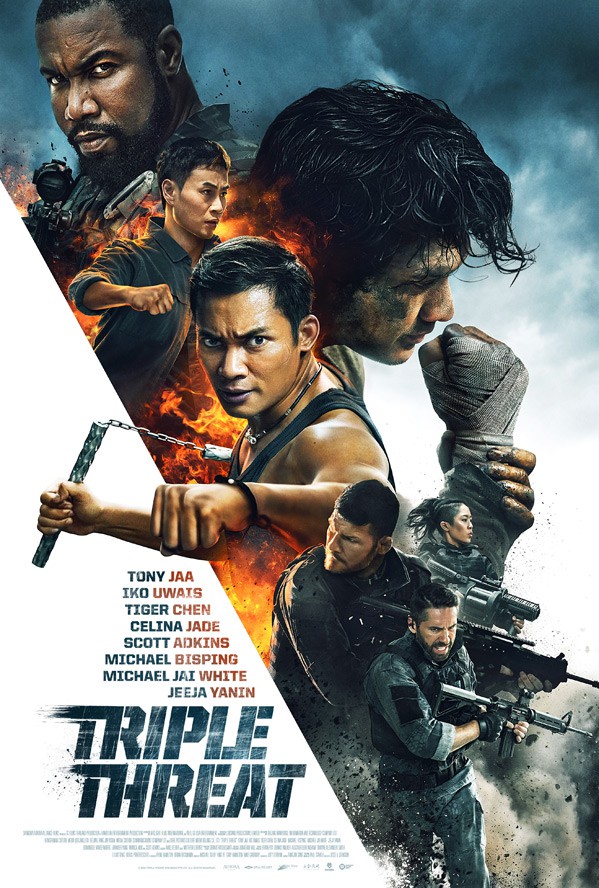 Well Go USA Entertainment describes "Triple Threat" as-
"This breakneck thriller teams over half a dozen of the world's biggest action stars for the martial arts event film of the year. When a hit is taken out on a billionaire's daughter, it's mercenaries versus assassins in an all-out war."

Here is the action-packed trailer.
"Triple Threat" is by the director (and stuntman) Jesse V. Johnson ("The Package," "Savage Dog," "The Beautiful Ones," "Accident Man," and "The Debt Collector"). Joey O'Bryan ("Fulltime Killer," "Motorway," "Downrange" and "Lupin the 3rd") and Paul Staheli ("Guardians of the Tomb" and "Pressure") came together to pen the script. I am a huge fan of "Fulltime Killer" from back in 2001 it is a highly enjoyable action flick if you haven't seen it it is worth finding. It was a hot renter back in the day at my old video store!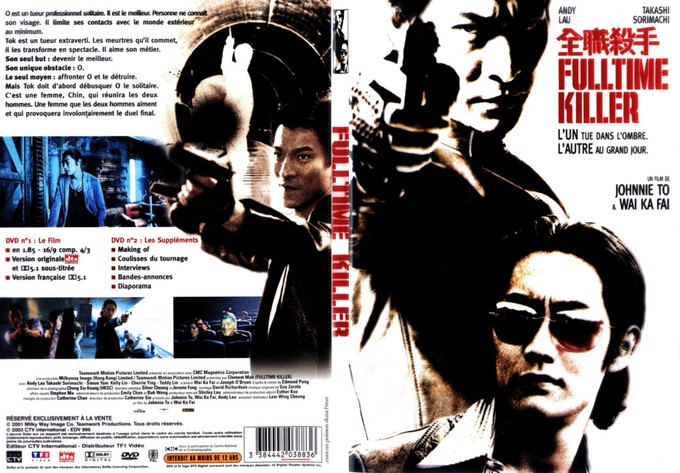 "Triple Threat" is being released in theaters for one day only, yeah you heard that right. "Triple Threat" will play in theaters on March 19th and then be available On Demand and digitally. How many of you martial art junkies are going fess up and admit your not going to miss this one?

Stay Strong, Live Good, Love Movies!
Dannie H.L. Knowles aka Pekosa Peligrosa