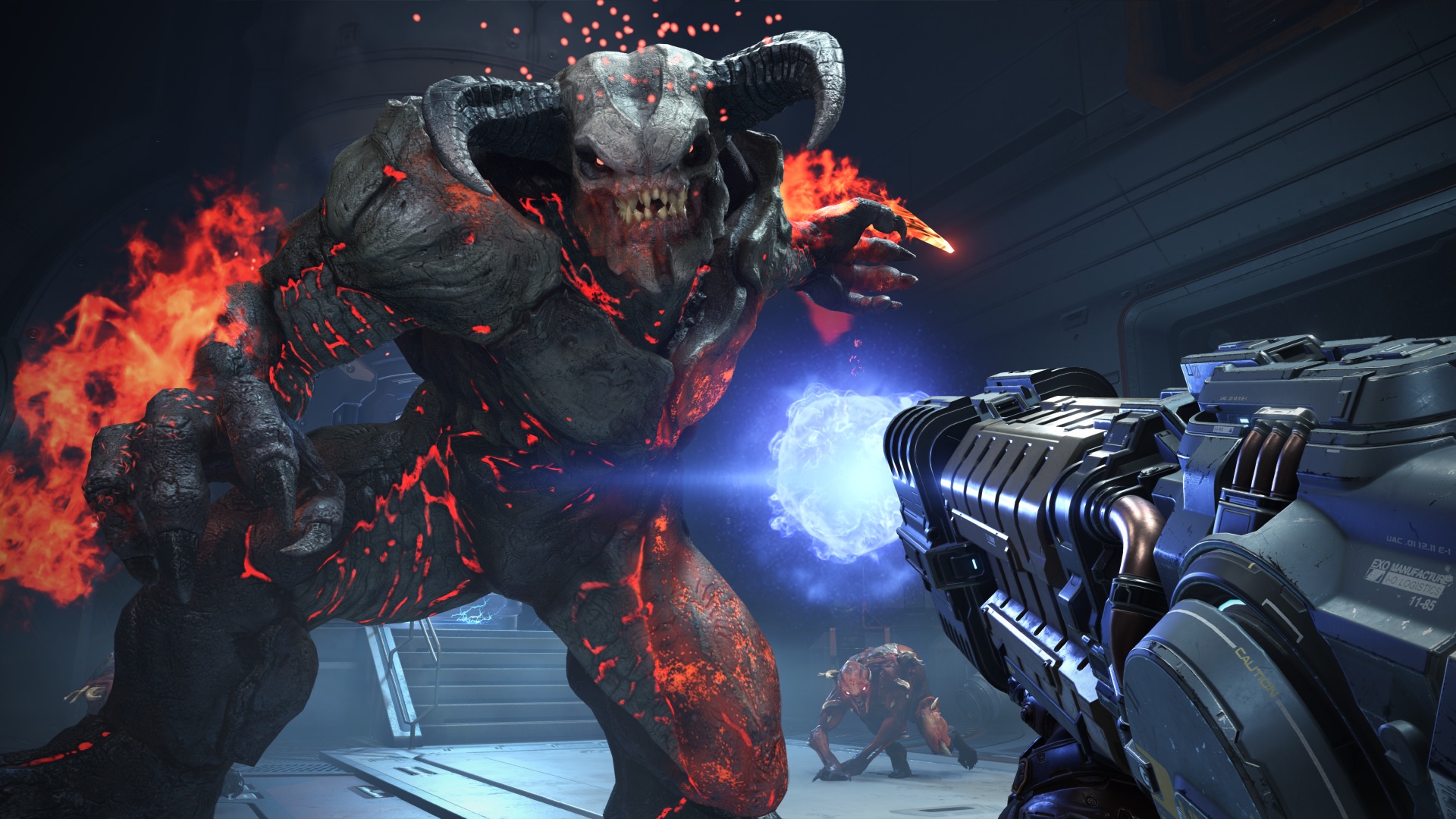 Looks like DOOM fans are going to have to hold off their ripping and tearing for a couple months longer than anticipated. iD Software announced DOOM Eternal has sadly been pushed back to March 20, 2020.
The original release was slated for Nov. 22 in time for the holiday rush. While the delay is a huge bummer, it's refreshing to see a dev team take the time to make sure that the finished product is one that is polished and ready at launch. Also, anything that cuts down on dreaded developer crunch is a good thing all around.
In addition to DOOM shifting launch dates iD Software has also made some exciting changes to the title that include:
Invasion Mode, which will allow you to enter another player's game as a playable demon, will release as a free update shortly after launch.
DOOM Eternal for Nintendo Switch will release after the other platforms. We will announce that date in the future.
DOOM 64 will be available on Xbox One, PlayStation 4 and PC in addition to Nintendo Switch. We are adding DOOM 64 as a pre-order bonus for DOOM Eternal on all platforms so you'll be able to download and play this classic game, for free, just for pre-ordering DOOM Eternal. DOOM 64 will be released on March 20, 2020 on all platforms.
Again, this is bittersweet, but the alternative would have been a game half finished and in all seriousness Doomguy deserves better than that, you guys.
Trey Hilburn