What's up, everyone! Sam here to tell you about the new trailer for Season 2 of COBRA KAI.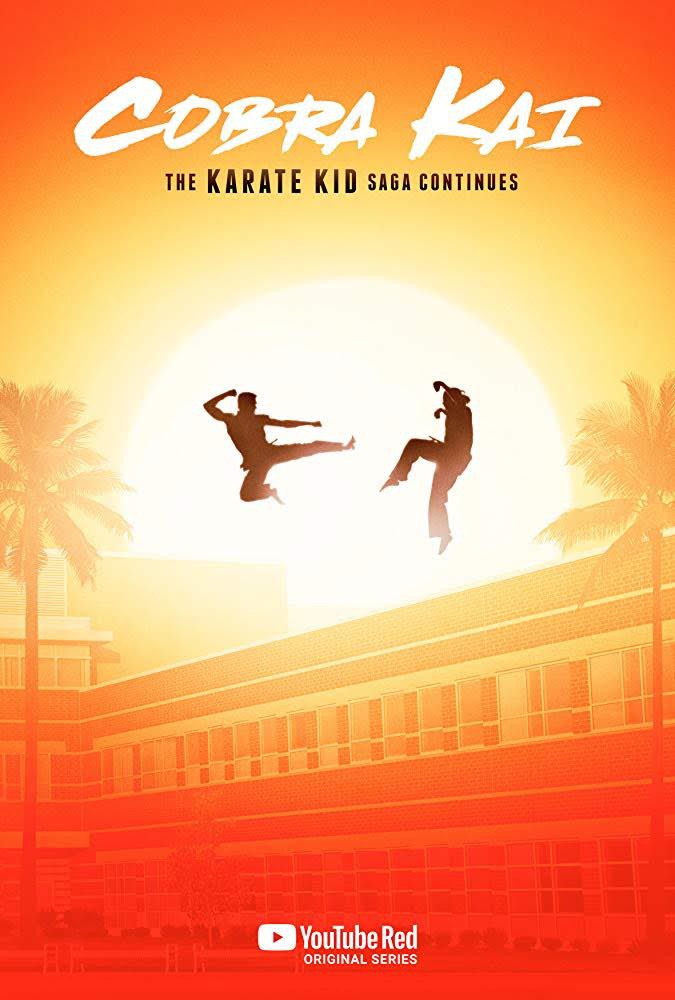 COBRA KAI is a YouTube premium series that brings some of us 80's Karate Kid fans into the present day rivalry between Johnny Lawrence (William Zabka) and Daniel LaRusso (Ralph Macchio). After a successful run of Season 1, Season 2 will return April 24, 2019.
Check out the trailer:
I don't know about you but what's not to love about Karate Kid? It's great for kids of all ages. No matter what film I'm watching if there is a dirty fight scene involved I still hear those infamous words…
I'm late to the party and missed Season 1, but I am definitely down to binge watch it before the premiere of Season 2. The only drawback is after a subscription to Netflix, Amazon Prime, and my regular cable network…I don't feel a strong urge for another TV subscription. Damn, there is far too much good TV out there.
What do you think about it, everyone? If you are a YouTube premium subscriber are you adding COBRA KAI to your entertainment playlist? Would you buy a subscription to YouTube premium just to see COBRA KAI?
Peace Out - Sam