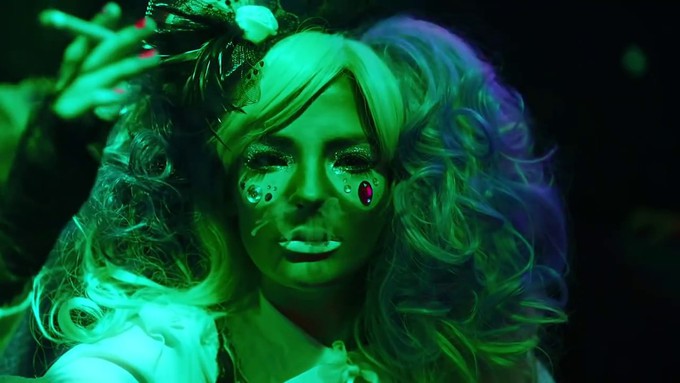 Hola Dannie aqui,
The good people at Breaking Glass Pictures have released a trailer for "SHE'S JUST A SHADOW" from writer/director Adam Sherman. Some of you may know Sherman from his work directing on 2012's "Crazy Eyes," 2010's "Happiness Runs," and the music video "Dead Doll." Sherman is also known for his work as a producer on "Wristcutters: A Love Story," "Marfa Girl," and "Marfa Girl 2." "SHE"S JUST A SHADOW" is a film set in the bustling neon-clad streets of Tokyo and is an action-packed matriarchal yakuza gangster film that borders on arthouse.

Breaking Glass Pictures describes Sherman's "SHE'S JUST A SHADOW" as-

"A beautiful Japanese madam. A deranged, drug-addled Tokyo gangster and his crew. A sadistic serial killer on the loose. The intersection of these stories, and the interior worlds of these characters plays out against a dreamlike backdrop of ultra-violence and orgiastic sex as everyone tries futilely to rewrite their futures and cheat death. A dreamlike yet modern take on the gangster genre, SHE'S JUST A SHADOW is the action-packed story of a matriarchal crime family engaged in a vicious gang war, while a deranged killer is leaving his victims on railroad tracks all over Tokyo. The only thing more dangerous than the killer is the vicious love triangle within the family itself."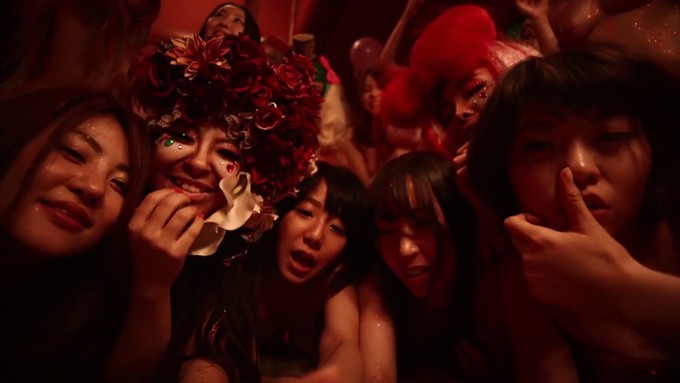 Here is the trailer for "SHE'S JUST A SHADOW" enjoy.
"SHE'S JUST A SHADOW" stars Tao Okamoto ("The Wolverine," "Batman Vs Superman: Dawn of Justice," and TV's "Hannibal"), Haruka Abe (The Cyberbully," "47 Ronin," "Kiss Me First," and "Emerald City") , Mercedes Maxwell ("Marfa Girl" and "Marfa Girl 2"), Haruna Ayane ("Sun-dome Snack: Mesu sakaba," and "The Outsider"), Noriko Arai ( "Saga of the Phoenix" and "Deka kizoku"), plus Japanese Pop artist and musician Kihiro, and Kentez Asaka.

"SHE'S JUST A SHADOW" is set for a theatrical and digital release on July 16th. How many of you Yakuza yo-yo's out there are excited to see this film? The trailer is visually spectacular, and the storyline has me hook, line, and sinker. What do all of you cyber cosmonauts think?
Stay Strong, Live Good, Love Movies!
Dannie Helen L. Knowles aka Pekosa Peligrosa