What's up Everyone! Sam here to talk about the new late-night television program, THE DL HUGHLEY SHOW premiering on Monday, March 18, 2019.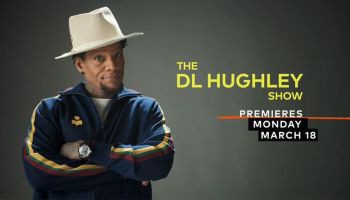 THE DL HUGHLEY SHOW stars none other than one of The Original Kings of Comedy, DL Hugley with co-host Jasmine Sanders.
The late-night talk show will air weeknights on TV ONE and is set to cover controversial topics in pop culture.
DL Hughley is sure to present audiences with sense but not a lot of sensibility, being that he is often unapologetic about his opinions. During his most recent interview on The Breakfast Club, he stated, "I'm responsible for what I say. I'm not responsible for what you interpret." I for one have always enjoyed his sense of humor, quick wit and thought-provoking analogies. Here is another small clip of DL Hughley discussing the new late-night show on the Wendy Williams show.
Although my personal program list is full, I'm setting my recorder to check this one out.
Peace Out - Sam