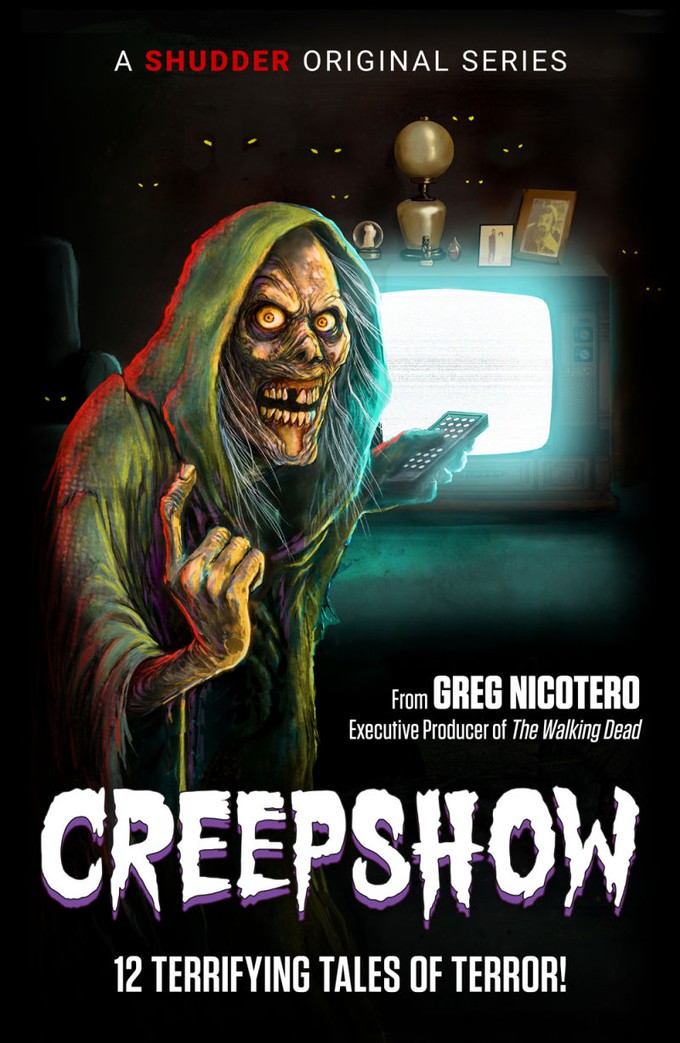 Today we have the trailer for executive producer and monster-maker extraordinaire Greg Nicotero's "CREEPSHOW" series set to be released in September of this year on the horror streaming service Shudder.
The folks at Shudder describe Nicotero's "CREEPSHOW" as-
"Based on the iconic 1982 film written by Stephen King and directed by George A. Romero, comes a new horror anthology series from the mind of The Walking Dead executive producer Greg Nicotero. "

Here is the trailer for the new twelve part "CREEPSHOW" series.
2019's "CREEPSHOW" has a huge cast of talent, the series stars Bruce Davison, David Arquette, Adrienne Barbeau, Jeffrey Combs, Tobin Bell, Big Boi, Giancarlo Esposito, Dana Gould, Tricia Helfer, DJ Qualls, Kid Cudi, and many others.
I adore the original Creepshow films and was insanely addicted to Tales From The Crypt back in the '90s. The first Creepshow film being, of course, the dearest to my heart. It is hard to pick a favorite segment or story from the Creepshow films. However, the most terrifying to me will always be "THE RAFT" from Creepshow 2. As a kid who frequented lakes, it burrowed into my psyche.

What is your favorite Creepshow moment? How many of you are excited to see Nicotero's "CREEPSHOW" on Shudder this September? I can not wait to see what they have in store for us with this series!
Stay Strong, Live Good, Love Movies!
Dannie H.L. Knowles aka Pekosa Peligrosa