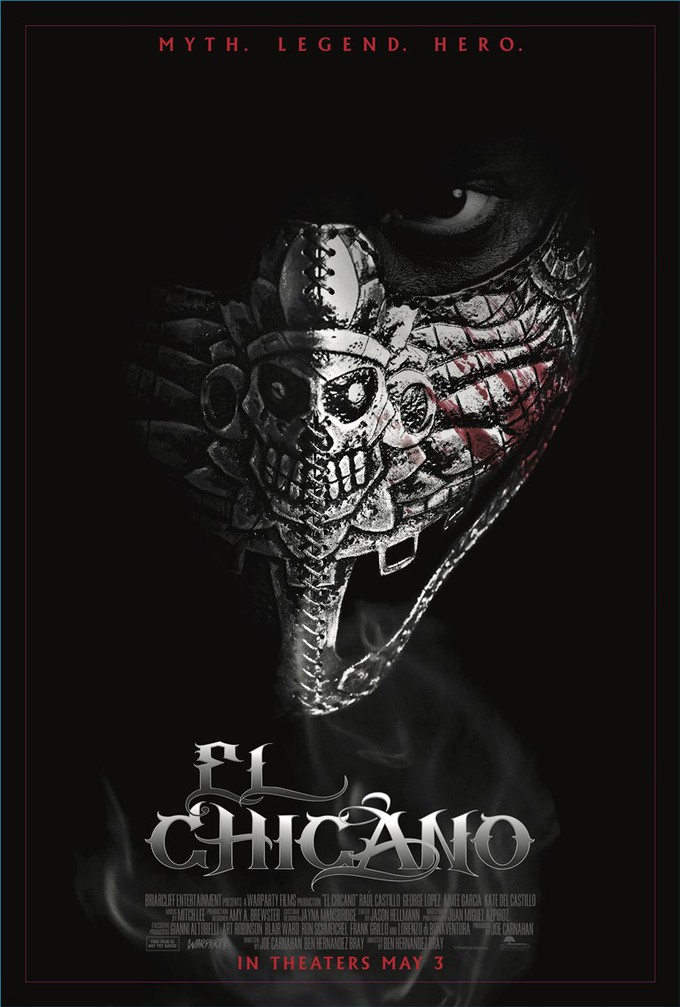 Hola Dannie aqui,
Today I found a trailer for what is claiming to be the first Latino superhero flick! (I guess they do not count El Santo or Zorro)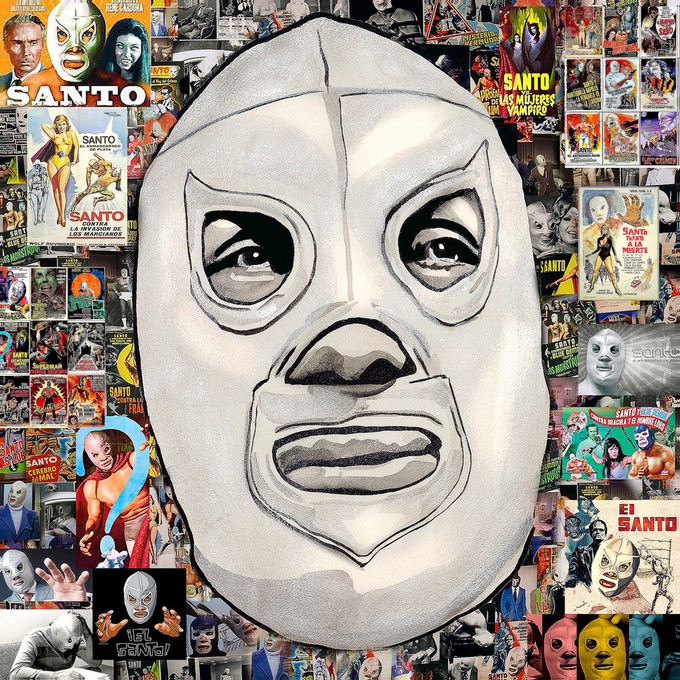 "EL CHICANO" came out in theaters in the USA on May 3rd, and I don't know how this one slipped through the cracks. Better late than never right?!
"EL CHICANO" is by stunt man turned writer-director Ben Hernandez Bray. Bray has an extensive history doing stunt work for Hollywood on films such as "Independence Day," "Mimic," "Three Kings," "The District," "The Salton Sea," "Spider-Man 2," "Smokin' Aces," "No Country for Old Men," "Iron Man," "Star Trek," "The Fighter," "The Grey," "Savages," "American Hustle," and most recently "A Star Is Born" to name a few. Ben Hernandez Bray's has nine director credits on IMDB for work directing on televisions "The Enemy Within," "Supergirl," "DC's Legends of Tomorrow," "Arrow," "Queen of the South," "Shadowhunters," "Lucifer," and "State of Affairs." Bray was inspired to write this film by the tragic events that happened to his older brother, who was, unfortunately, a victim of gang violence and culture.
IMDB describes the film as-
"A pair of twin brothers from East L.A. choose to live their lives differently and end up on opposite sides of the law."
Here is the trailer for "EL CHICANO."
"EL CHICANO" stars George Lopez, Adolfo Alvarez, Logan Arevalo, Jose Pablo Cantillo, Tom Carey, David Castañeda, Raúl Castillo, Kate del Castillo, Marlene Forte, Aimee Garcia, Roberto Garcia, Tim Gerwing, Bobby Jerome Izat, Linda Kee, and Armida Lopez.
If any of you out there have seen this film, I would love to hear what you thought. I am a massive fan of Latino rich cinema, and the Chicano culture is a rich plethora of our little melting pot of a country. Just from the trailer, I started having flashbacks to one of my favorite guilty pleasures from 1993 "BLOOD IN, BLOOD OUT." Warning!!! Playing a drinking game to "BLOOD IN, BLOOD OUT" gave me the worst hangover ever. If you take a shot every time they say "Carnal" or "Simon" you may not live!
Well, what do all of you Pachuco's, Cholos, y Chundos think of "EL CHICANO" and how many of you are willing to take the time to give it a go?
Stay Strong, Live Good, Love Movies!
Dannie Helen L. Knowles aka Pekosa Peligrosa