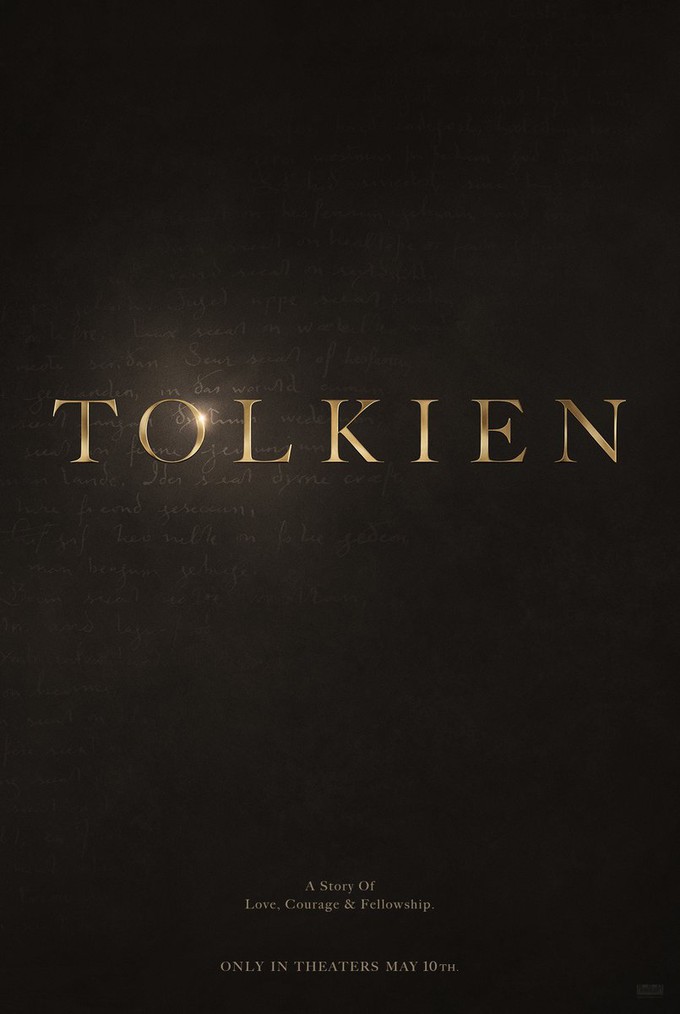 Hola Dannie aqui,
Sharing with you all a trailer for director Dome Karukoski's (Tom of Finland," "The Home of Dark Butterflies," "Lapland Odyssey" and "Heart of a Lion") new film "Tolkien." About yes, J.R.R. Tolkien the writer of "The Lord of the Rings," "The Hobbit," and "The Silmarillion" before his literary success. The film was written by David Gleeson ("Cowboys and Angels" and "The Front Line") and Stephen Beresford ("Pride," and "She Stoops to Conquer").
Fox Searchlight describes "Tolkien" as-
"TOLKIEN explores the formative years of the orphaned author as he finds friendship, love and artistic inspiration among a group of fellow outcasts at school. This takes him into the outbreak of World War I, which threatens to tear the "fellowship" apart. All of these experiences would inspire Tolkien to write his famous Middle-Earth novels."

Here is the trailer for "Tolkien."
"Tolkien" stars Nicholas Hoult (Mad Max Fury Road," "About a Boy," and "X-Men: Days of Future Past"), Lily Collins ("Love, Rosie" and "Mirror, Mirror"), Colm Meaney ("Layer Cake," "Con Air" and "Star Trek: Deep Space Nine"), Anthony Boyle ("Onus" and "Pillow Talk"), Patrick Gibson ("The OA" and "What Richard Did"), Tom Glynn-Carney ("Dunkirk" and "The King"), Craig Roberts ("Submarine" and "Just Jim"), Laura Donnelly ("Outlander" and "Beowulf"), Genevieve O'Reilly ("Rogue One: A Star Wars Story," "Star Wars Episode 3" "Tarzan" and "The Matrix Reloaded"), Pam Ferris ("Matilda," "Harry Potter and the Prisoner of Azkaban," and "Death to Smoochy") and Derek Jacobi ("Gladiator," "Gosford Park," "The Secret of Nimh" and "Dead Again").

"Tolkien" is set to hit theaters on May 10th, how many of you Hobbit-lovers are eager to see this one?
Stay Strong, Live Good, Love Movies!
Dannie H.L. Knowles aka Pekosa Peligrosa