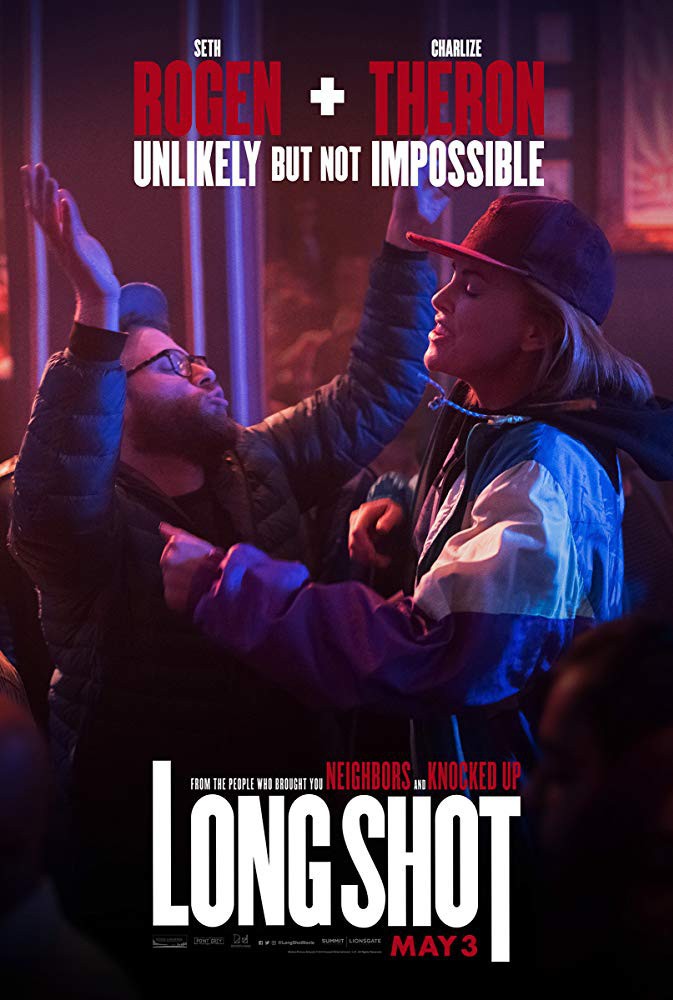 Hola Dannie aqui,
The folks at Lionsgate Movies released a trailer for the new movie "LONG SHOT" directed by Jonathan Levine ("Warm Bodies," "Snatched," "50/50," and "The Wackness"). "LONG SHOT" is the newest comedy that stars the scruffy stoner funnyman Seth Rogan from cinematic romps such as, "Knocked Up," "The End," "Pineapple Express," "Superbad," "Donnie Darko," "The 40-Year-Old Virgin," and television's beloved "Freaks and Geeks" to list a few of his projects. Alongside Rogan stars the phenomenal Oscar winner Charlize Theron. Theron won an Academy Award in 2004 for her haunting performance in "Monster" and was nominated in 2006 for her work in "North Country." Rogan ("Sausage Party") & Theron ("Mad Max: Fury Road," "Tully," and "Atomic Blonde") are joined on screen by Alexander Skarsgård (TV's "Big Little Lies," "Tru Blood," "Hold The Dark," and "The Legend of Tarzan"), O'Shea Jackson Jr. ("Den of Thieves," "Straight Outta Compton," and "Ingrid Goes West"), Ravi Patel (TV's "Master of None," and "Meet The Patels,"), June Diane Raphael ("The Disaster Artist," "Grace & Frankie," "Unfinished Bussiness," and "Year One"), and Andy Serkis ("Black Panther," the new "Planet of the Apes" series of films as well as being freaking Gollum from Peter Jackson's "Lord of the Rings" films).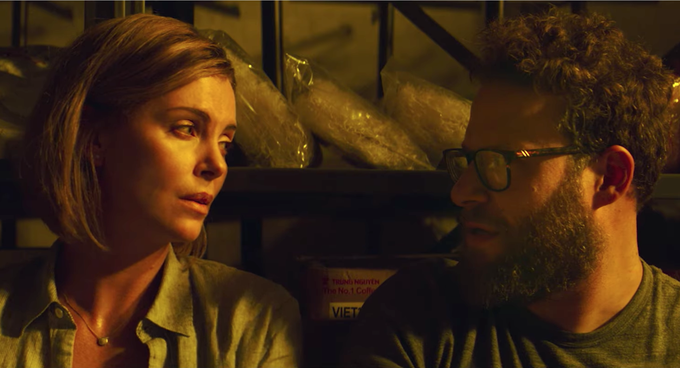 Lionsgate Movies describes "LONG SHOT" as-

"Fred Flarsky (Seth Rogen) is a gifted and free-spirited journalist with an affinity for trouble. Charlotte Field (Charlize Theron) is one of the most influential women in the world. Smart, sophisticated, and accomplished, she's a powerhouse diplomat with a talent for…well, mostly everything. The two have nothing in common, except that she was his babysitter and childhood crush. When Fred unexpectedly reconnects with Charlotte, he charms her with his self-deprecating humor and his memories of her youthful idealism. As she prepares to make a run for the Presidency, Charlotte hires Fred as her speechwriter, much to the dismay of her trusted advisors. A fish out of water on Charlotte's elite team, Fred is unprepared for her glamorous lifestyle in the limelight. However, sparks fly as their unmistakable chemistry leads to a round-the-world romance and a series of unexpected and dangerous incidents."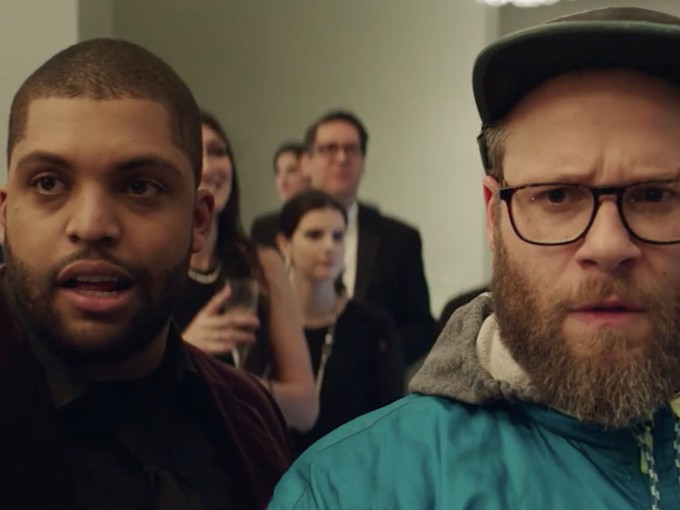 Here is the new trailer for "LONG SHOT" I hope it makes some of you laugh.
"LONG SHOT" just recently premiered at SXSW 2019 here in Austin Texas with surprise performances by the R&B group Boyz II Men here's a video of them performing with Charlize Theron on stage!

"LONG SHOT" is set to fill theaters with laughter on May 3, 2019. What do all of you think of the trailer?
Stay Strong, Live Good, Love Movies!
Dannie H.L. Knowles aka Pekosa Peligrosa