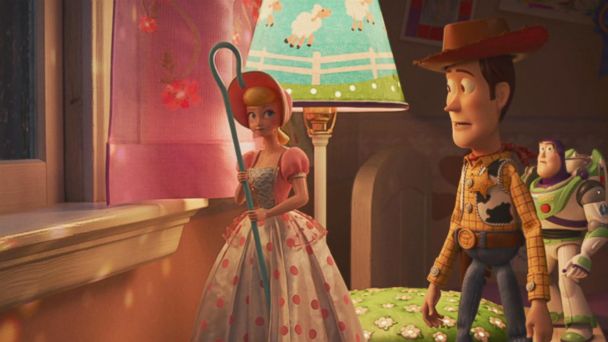 After the FROZEN 2 trailer came out, people were already complaining that we not go real footage of TOY STORY 4 yet, when we got over 2 minutes of FROZEN 2! And no, those teasers don't count because they aren't any part of TOY STORY 4. But hey, Good Morning America got a hold of something!
We're giving you an EXCLUSIVE look at the newest @toystory movie! So excited to go to infinity and beyond! #ToyStory4 pic.twitter.com/lA2GEgc21y

— Good Morning America (@GMA) February 15, 2019
Welp, that was a whole lot of nothing. But hey, it's new. We got uh, Bo Peep's army of Barbies. And someone imitating the late Jim Varney's voice. And sheep, sheep that have names.
TOY STORY 4 hits theaters June 21, 2019!
~Eva Snail aka Big Eyes
Instagram: @artbysnail