Ken, with something fun in these uncertain times for our readers. A prize from the awesome TO YOUR LAST DEATH animated horror film.
The winner of this contest will receive one 8 ½ by 11" color concept art of the Gamemaster autographed by the Gamemaster herself, Morena Baccarin and one 5 X 7" card autographed by the writers, along with a magnet and some stickers thrown in for good measure.
So what is, TO YOUR LAST DEATH?
Here's a trailer:
I don't think that trailer does the film any justice. It's filmed in that ARCHER style animation but packs one helluva wallop. The story actually drew me in pretty early. At first the animation was a let down, due only to unreasonable expectations of mine, and by the end i loved it and the choice to use it. The music and sound is top notch and helps reel you in.
What i watched, was a relentless onslaught of blood soaked brutality that I gleefully lapped up.
The story follows a ridiculously well off clan, the DeKalb's, who's patriarch wants to have a meeting at his estate. Seems pretty normal, except the last time the kids saw dad, they were ruining his bid at the vice presidency. Family over most so, they all meet up.
Surprise. Dad actually wants to murder them all in creative fashion. The three youngest are dragged away until there's only the eldest left, Miriam. She survives and gets the opportunity to do things over via the Gamemaster (Morena Baccarin) or rot in prison for life. It's an easy choice.
She gets to enter back into her life before the meeting. Will Miriam save her estranged family? Will dad get the last laugh? The Gamemaster has strict rules that help to elongate the ordeal for Miriam. Will Miriam break? Her long history of forced psychological care probably doesn't give anyone a vote of confidence.
It doesn't hurt that the bookends to this film are narrated by none other than Captain Kirk (William Shatner).
Ray Wise, Bill Mosely, and Dani Lennon round the voice cast.
Jason Axinn directed this 1h 31 min, red splattered good time. TO OUR LAST DEATH is based on the E-book of the same name. You can find that here.
So what's the contest?
Send your favorite gory scene from an animated movie to freddybeans@gmail.com and this time next week, I'll send the winner a heads up and get your mailing details.
Mine would probably have to be from NINJA SCROLL. After the granite guy destroys the army of men and drinks out of the open leg wound where a torso once was. That scene gives me chills as does the ensuing conversation between he and Jubei.
TO YOUR LAST DEATH is available now on digital and VOD!
I absolutely recommend this one to all you horror buffs.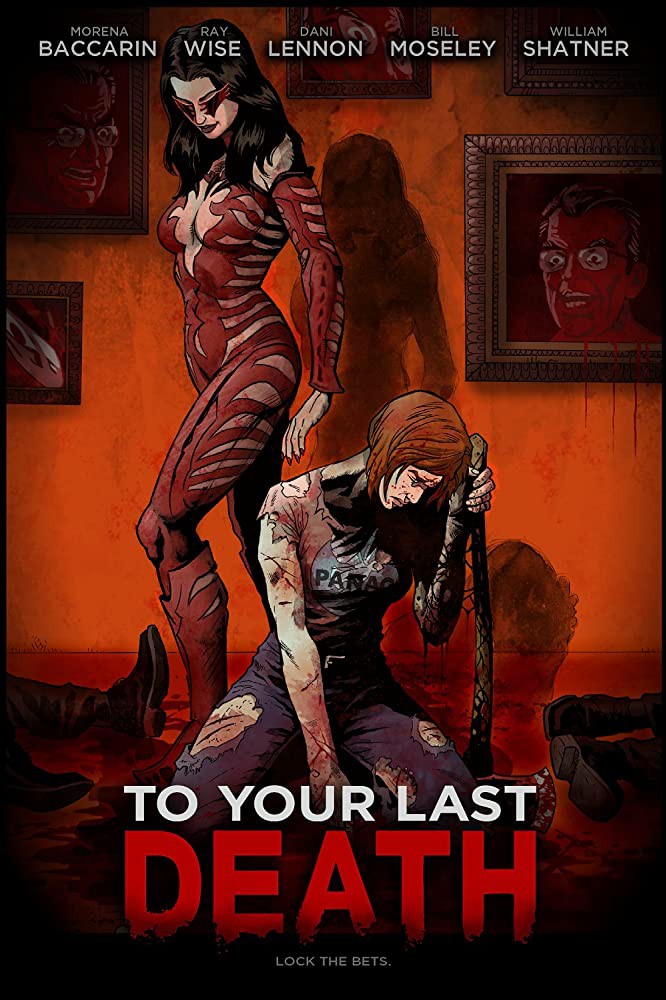 Til next time
Ken Lewis (AKA: Freddy Beans)
www.freddybeans.com