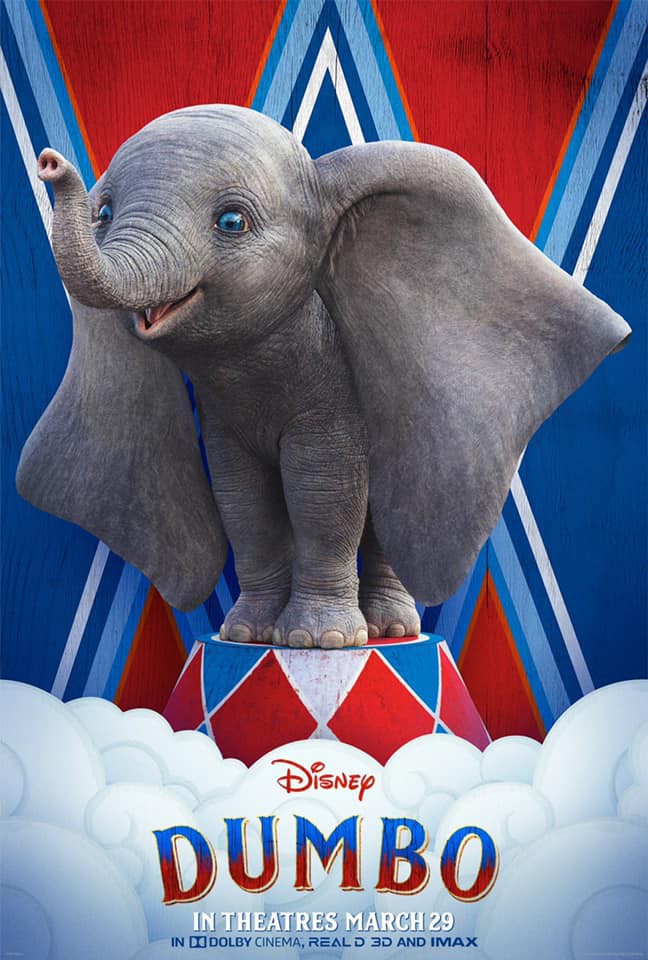 Hola Dannie aqui,
Yesterday I had the pleasure of attending a press screening for Tim Burton's "DUMBO" with Madame Revenant, my hubby, and my eighteen-year-old son. I am happy to report that all four of us got teary-eyed for various reasons. For my man and son, it was the moment that Dumbo takes flight, for Madame and I, it was a prolonged tearful experience due to Danny Elfman's exquisite score.
Visually "Dumbo" is a majestic experience. Ben Davis' ("Captain Marvel," "Three Billboards Outside Ebbing, Missouri," "Doctor Strange," "Avengers Age of Ultron," "Guardians of the Galaxy," and "Kick-Ass") masterful cinematography combined with Burton going balls to the wall circus crazy and Elfman's music indeed is enough alone to justify forking over some cash to see. When Elfman's 'Casey Junior' theme fills the air, it is truly a magical movie moment. The elements of Jazz sprinkled throughout the music and scenery are a beautiful nod to the beginning of the roaring '20s. Danny Elfman, I love you.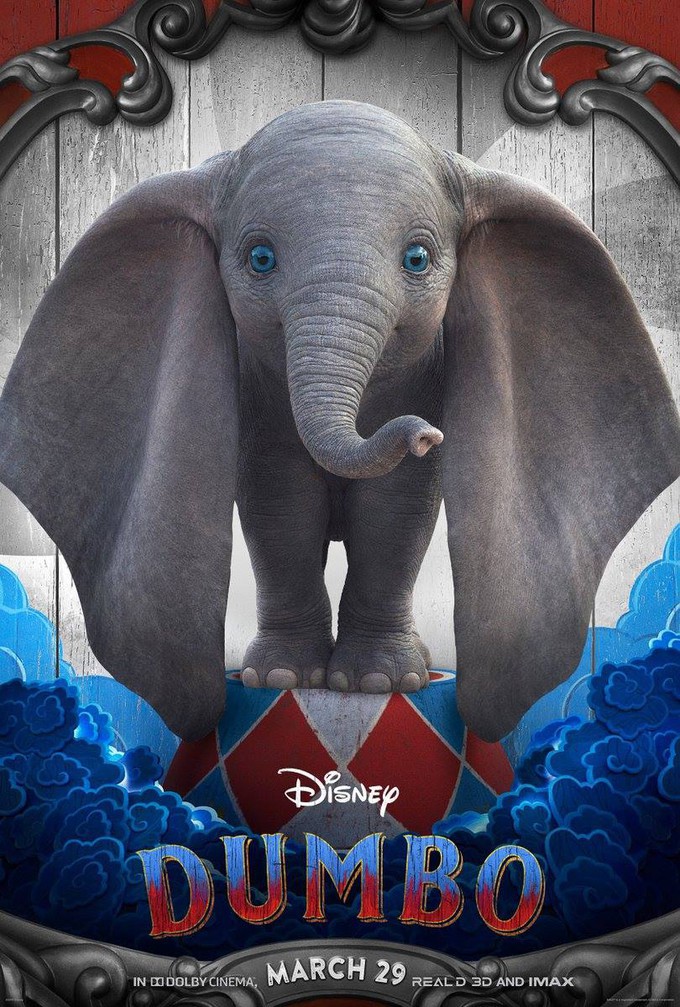 The storyline behind 2019's "DUMBO" is a continuation of Dumbo's tale set in 1919, not a remake. We get to see what happened after he took flight into circus stardom and we observe what becomes of his mother Mrs. Jumbo as well as the rest of the Medici Brother's Circus. Getting to know some of the sideshow performers, was pretty cool. Some of my favorite characters on the sidelines were the strong man (of many talents), the mermaid (was quite awesome and gives a haunting rendition of "Baby Mine"), the snake charmer (charmed his way into my heart) and a CGI monkey full of mischief. The film was highly enjoyable, and I believe kids of all ages, young and old can find points within this film that they can cherish and bond upon.
Now, I am not saying that this is Burton's best film, or even in my top five favorites of his but it is not my least favorite either. There were some minor things I could complain about with "DUMBO."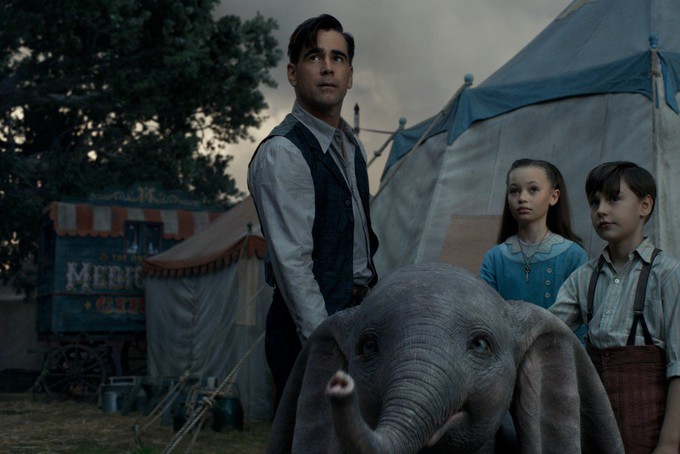 First off, the character of Milly Farrier (Nico Parker) for some reason did not connect with me on any emotional level, which surprised me massively. Milly's character lost her mother at an early age, so did I (at 11 years old). Usually, I connect with characters easily (especially if there are Mommy issues), this did not happen with Milly, not only did I feel a lack of empathy for her, I felt none from her either. I am not sure why but, I found her character extremely contrived. Out of all of the characters in the film this one was the only I found disappointing on multiple levels, it makes me wonder if there is a director's cut with scenes that may have built a better basis for this single character.
Secondly, in today's "politically correct" world you can't get a baby elephant drunk even if it be an animated fictional character. :( However, Burton did have a quick head nod to the original, he was able to pull off a pink elephants on parade moment that was aesthetically hypnotizing and a bit terrifying. Burton also integrated some of the crow's dialog in an eloquent and tasteful manner. There are no crow characters which was to be expected, but I am happy they kept some of those characters wit within this modern script.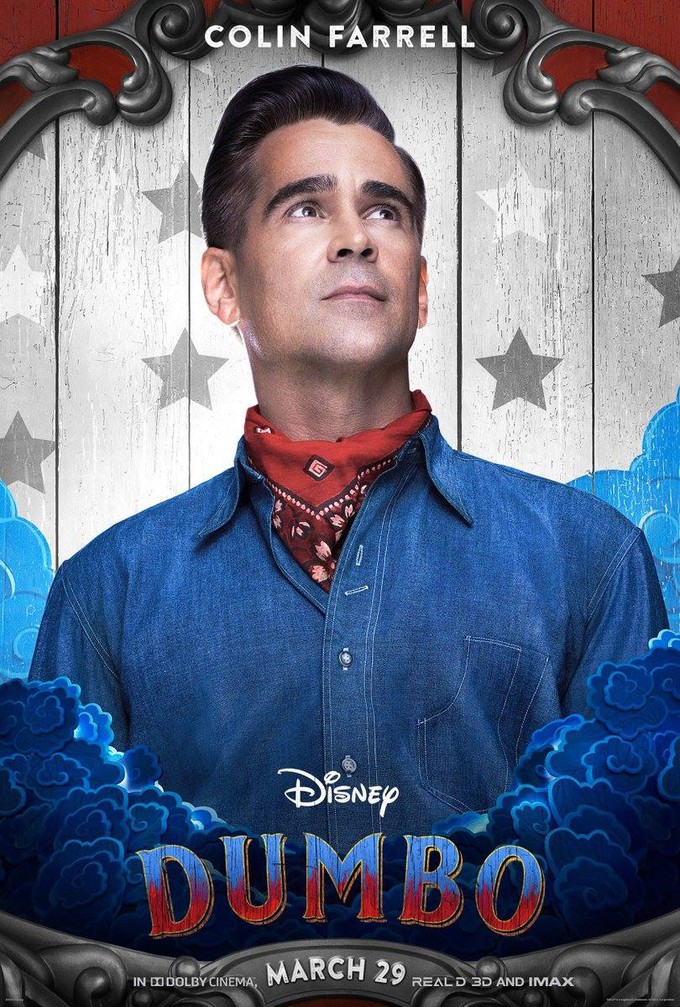 Colin Farrell's portrayal of the Kentucky trick rider 'Holt Farrier' is quite good in my opinion. His accent was unexpected but worked, and his big puppy dog eyes brought pathos to the wounded war hero, who returned to a life in shambles. His character was the polar opposite of Milly's, throughout the film you feel more and more for his character.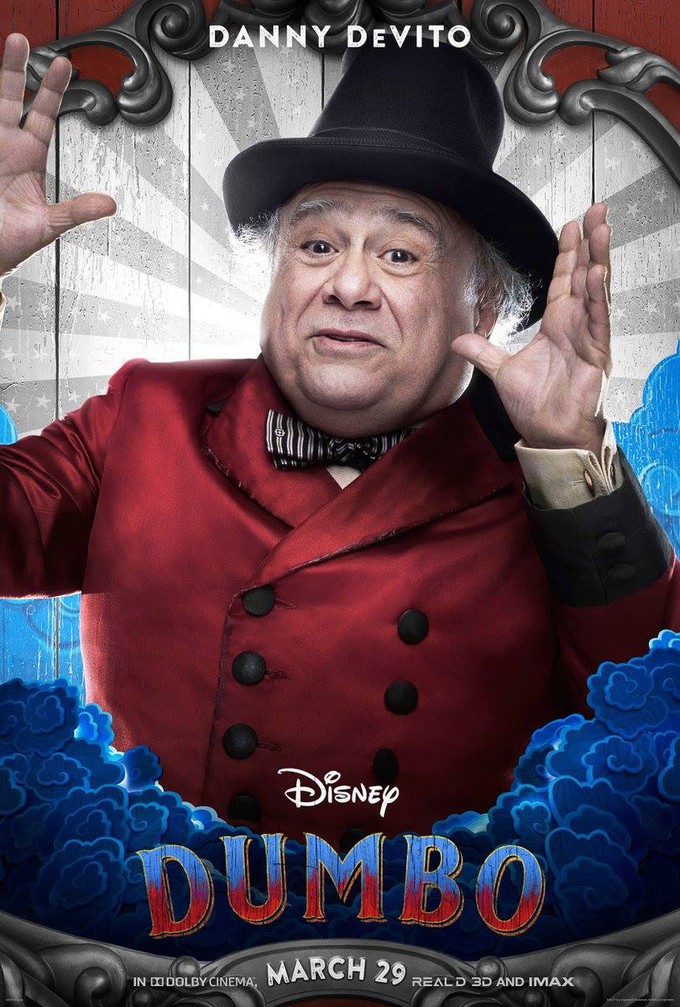 Danny DeVito's performance as Max Medici at first seemed over the top, but this is the big top people. A ringmaster should always be part barker, part dreamer, part showman, but above all slightly mad. Throughout the film, Max Medici grows on you, and by the end, he is that crazy Uncle everyone loves. DeVito's ability to be charming and somewhat a shallow swindler gives a depth of character perfect for the owner of a fledgling circus. His first interactions with Dumbo are heartbreakingly cold, and like Dr. Suess' Grinch by the end of the film, you feel much different about the character.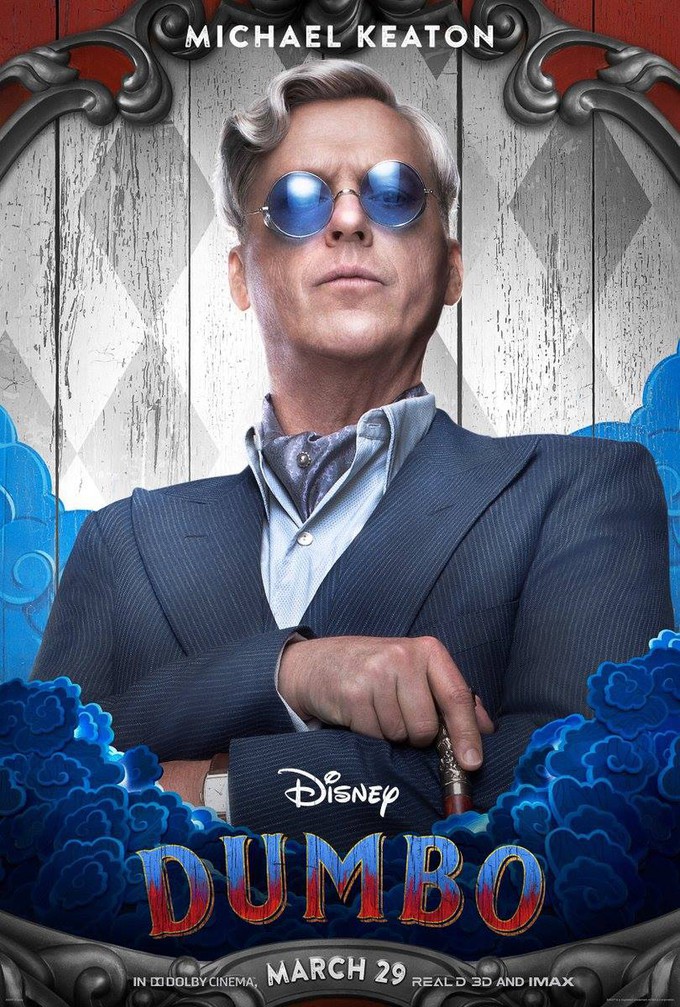 Michael Keaton's character (V.A. Vandevere) would be best described as an amalgamation of P.T. Barnum, Robert Ripley, Busby Berkeley, and Walt Disney if they all went even more greedily power hungry than in actuality. The fact that Burton has a character that basically builds a Coney Island Disneyland cross on steroids is pretty darn courageous, and I am amazed the folks at Disney missed or ignored the insane parallels. Keaton once again gives us a totally orignal take on a character that exudes power and wonder.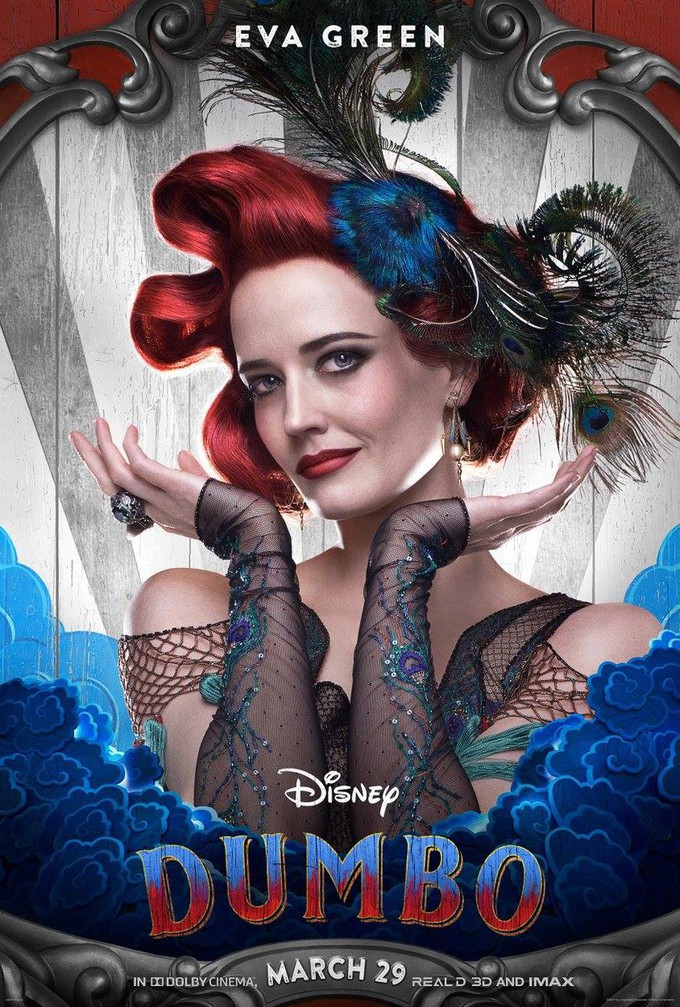 Eva Green's performance as Colette Marchant was outstandingly beautiful, something truly out of Robert Z. Leonard's 1936 classic "The Great Ziegfield" (a great film to check out). The characters maternal need and spirit spilled off of the screen, and the pure pose and allure of the artistry that is the flying trapeze seduce one's senses. Her French accent was ok, but her costume design was to die for.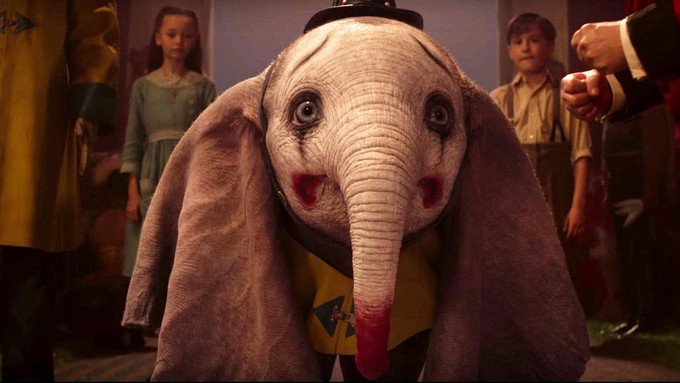 Now for the one everyone was waiting for "DUMBO." First off, people, you do realize you are about to see a movie about a flying friggin' elephant so, you should all know going into this film requires a willful suspension of disbelief. I am sure a ton of critics will harp on poor little Dumbo, and how he seems to understand English after only being a couple of days old, you know what? Who cares! This is a kids movie about a flying fracking elephant, stop being so grown up you fuddy duds! This film does require a person to have an inner child that still believes in magic, and I do so the film worked for me on multiple levels. If I were to have one major complaint it is not the CGI Dumbo who yes expressed a myriad of emotions that many believe solely humans have. To me that is naive thinking, my dogs clearly have emotions!
Overall, if you want to see something visually magnificent that will fill your heart with wonder and your ears with the melodic magic that is Danny Elfman, this film is for you and yours.
Stay Strong, Live Good, Love Movies!
Dannie H.L. Knowles aka Pekosa Peligrosa