Ken with the trailer for ROJO. 1844 Entertainment presents the film, which audiences and critics adored at the Toronto International Film Festival.
ROJO follows Claudio Moran (Dario Grandinetti) in 1976 Argentina. Claudio is a bit of a snob, as most lawyers are. At a local restaurant a man steals his table and Claudio mocks the patron and his bad manners. His wife Susana (Andrea Frigerio) arrives moments later as the stranger explodes on everyone around, in reaction to Claudio's taunts. Things calm down and Claudio and Susana leave. They're driving on the outskirts of town when the stranger reintroduces himself to them via a rock that hits their windshield.
The trailer has a definite singular vision to it that I find refreshing. I'm not sure what's going on, besides the synopsis I shared, but I really want to find out. There's a fun feel at play, similar to RAISING ARIZONA, though i'm not sure why that's the first film that comes to mind. The two films don't look anything similar.
ROJO is a mystery engulfed thriller written and directed by Benjamin Naishtat. The movie runs 109 minutes and can be found in most digital formats here.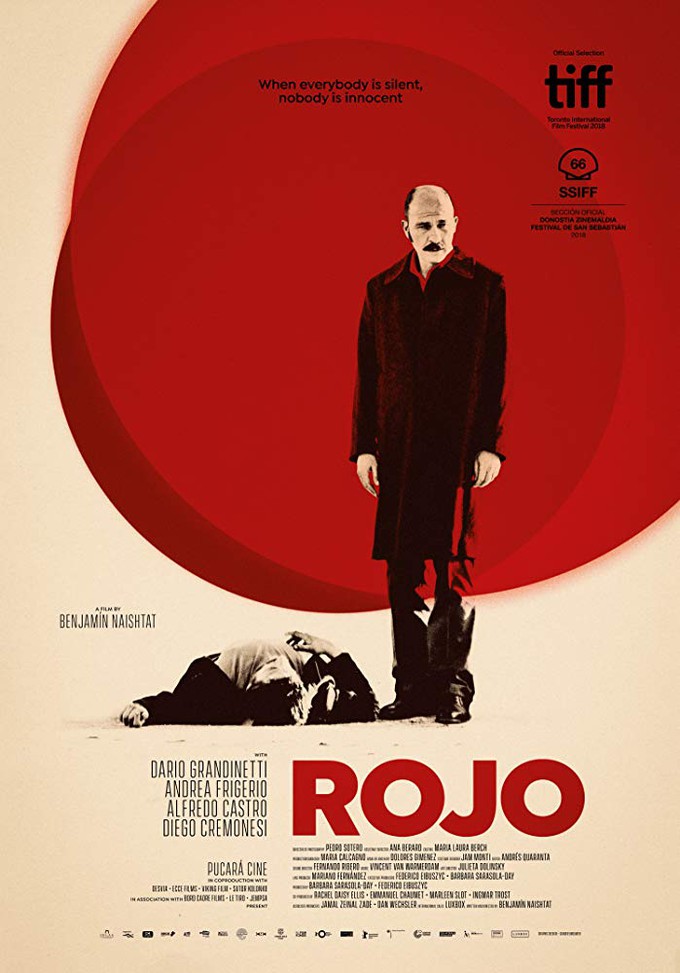 Til next time Kids
Ken Lewis (AKA: Freddy Beans)
Contact me at freddybeans@gmail.com