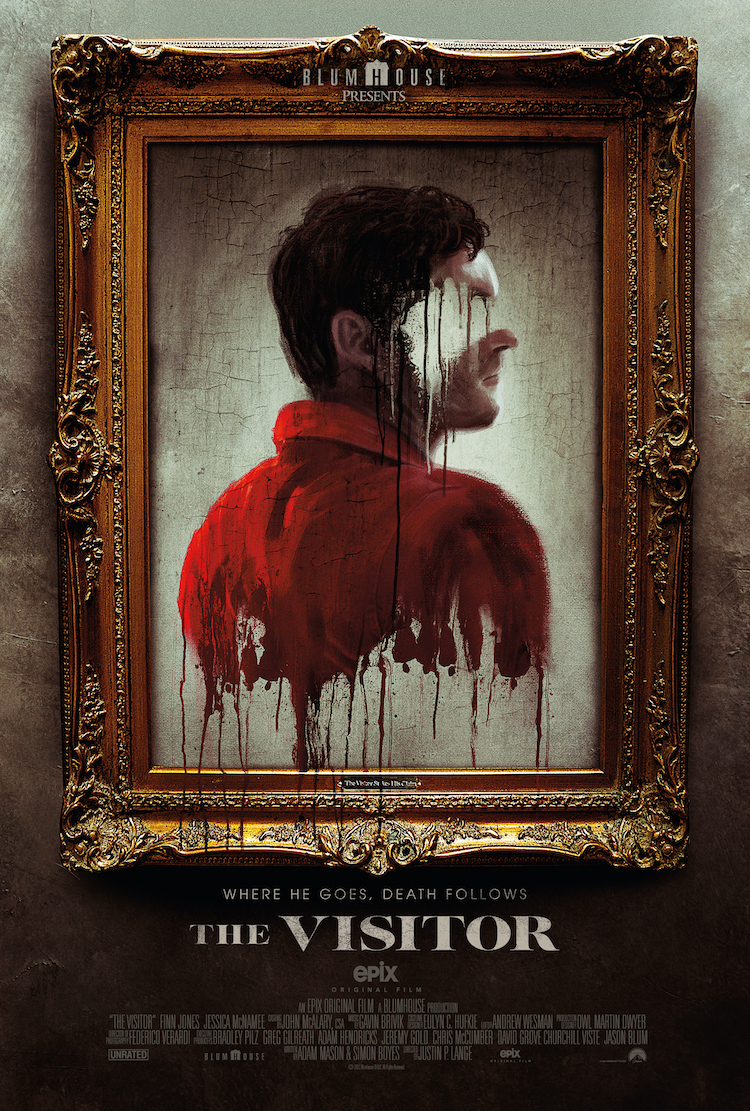 Hey, friends! Barbarella here. Supposedly, we all have a doppelgänger somewhere in the world, but when Robert attempts to uncover the identity of his mysterious doppelgänger seen in portraits in his wife's childhood home, he descends down a terrifying rabbit hole in the psychological thriller THE VISITOR.
Paramount Home Entertainment will release the film, produced by Blumhouse Television and EPIX, on Digital and On Demand on October 7, 2022, and it will stream on EPIX in December 2022.
After watching this trailer, I'm stoked to see this one, starring Finn Jones ("Game of Thrones") and Jessica McNamee (Mortal Kombat)! Check it out and let us know if you're as intrigued!