Hey, friends. Barbarella here. I love to travel, and I do it as often as I can, which isn't anywhere close to as often as I'd like, but you know how it is. It always seems I have too much work to do and too little money to go to all the places I would like to visit.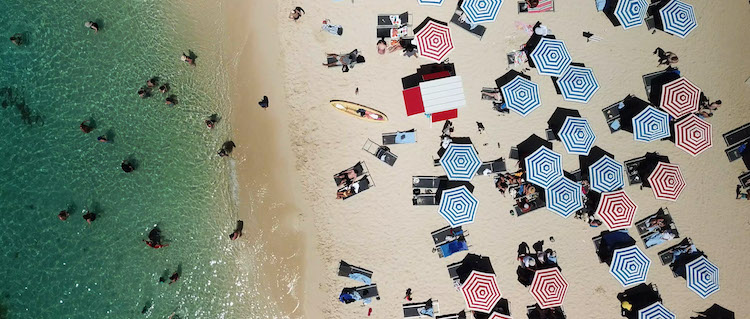 At any rate, I felt a bit hesitant to watch THE LAST TOURIST because the trailer I saw left the impression that it would criticize tourism and encourage people to stop traveling. However, that wasn't exactly the documentary's message. Instead, it highlighted the issues with modern day tourism and encouraged people to travel more responsibly. Executive producer Bruce Poon Tip stated, "We've always said travel - community tourism in particular - could be the biggest distributor of wealth the world has ever seen, and even the fastest path to peace." The film offers some examples that show how community tourism works, and anyone who travels, or hopes to one day, could learn a lot about how to make the world a better place while also seeing some impressive sights and meeting some fascinating people.
Tyson Sadler's film takes a multi-pronged approach to tourism's impact, doing an exceptional job of showing the damage that tourism causes to the environment, wildlife, and the communities where the travel industry makes a huge impact. THE LAST TOURIST is absolutely worth watching, but not just for the information provided through interviews with travelers, tour operators, academics, and experts, including Dr. Jane Goodall (Jane Goodall Institute, United Nations Messenger of Peace), Lek Chailert (Save Elephant Foundation), Gary Knell (National Geographic), Meenu Vadera (Sakha Cabs For Women) and Jonathan Tourtellot (Destination Stewardship Center).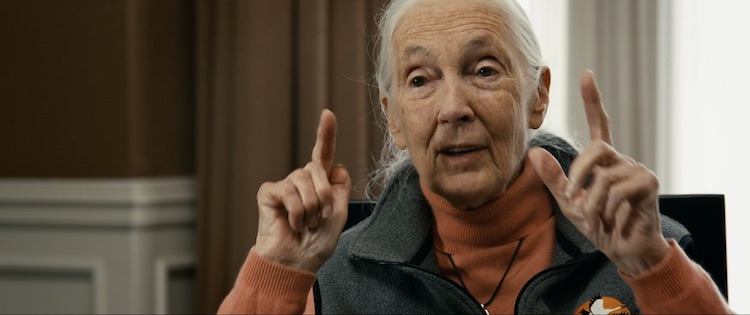 It also deserves to be seen for the beautiful way cinematographer Stephen Chandler Whitehead captures the places visited. Filmed in multiple countries around the globe, it effectively captures the splendor, making places like Ecuador and Peru so appealing that, even though I'd previously never considered going to either country, I almost feel like I have to now. Then again, because the footage is so incredible, I feel a little like I've already been there.
Aside from the breathtaking beauty, the film packs some emotional punches. The coverage on orphanages that cater to tourists breaks my heart. I didn't even know that this is something people do, but to hear how it works and the impact on the kids living there devastates me. In addition to that, I find the animal abuse at one of Thailand's popular tourist attraction difficult to witness. It reminds me of when I used to work at a large concert venue. Every year, the circus would come to town, and one year, I was asked to work security in the backstage area. I witnessed firsthand the cruelty towards the animals in the show. Seeing majestic tigers so doped up in their little cages and watching a dog handler abuse a dog while practicing tricks really disgusted me. I never thought of the circus the same way again. I think if more people understood what occurs behind the scenes, maybe they'd find better options for their amusement. I mean, does anyone, aside from serial killers, think it's okay to abuse animals for entertainment?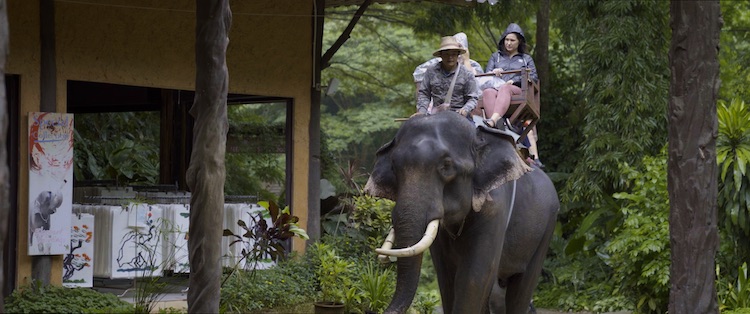 Although the filmmakers navigate the balance between perspectives nicely, I find the lack of balance regarding the film's tone makes viewing it challenging at times. It feels heavy for much of the film, and I find myself feeling increasingly dejected as I watch. I would have preferred a little more levity injected throughout the film instead of waiting until later in the film before offering some hope in the form of suggestions for traveling responsibly or examples of how community tourism can make a positive difference.
Despite that, I think it's a beautiful and important film to watch. It should be required viewing for all travelers. Even if you have no desire to travel, it's worth seeing the beauty that's in the world, even if it's just on a screen. I hope travelers take the messages to heart and choose to engage in behaviors that benefit the host communities and preserve the majestic locations they visit. THE LAST TOURIST is available on digital platforms now.
Check out the trailer.
Happy travels!