Hey, friends! Barbarella here. Paramount Pictures will release THE CONTRACTOR tomorrow in theaters, on digital, and on demand. In the film starring Chris Pine, Ben Foster, Gillian Jacobs, and Kiefer Sutherland, involuntarily discharged Special Forces Sergeant James Harper (Chris Pine) contracts with a private underground military force. When things go awry, he finds himself up on the run, searching for answers, and fighting for survival.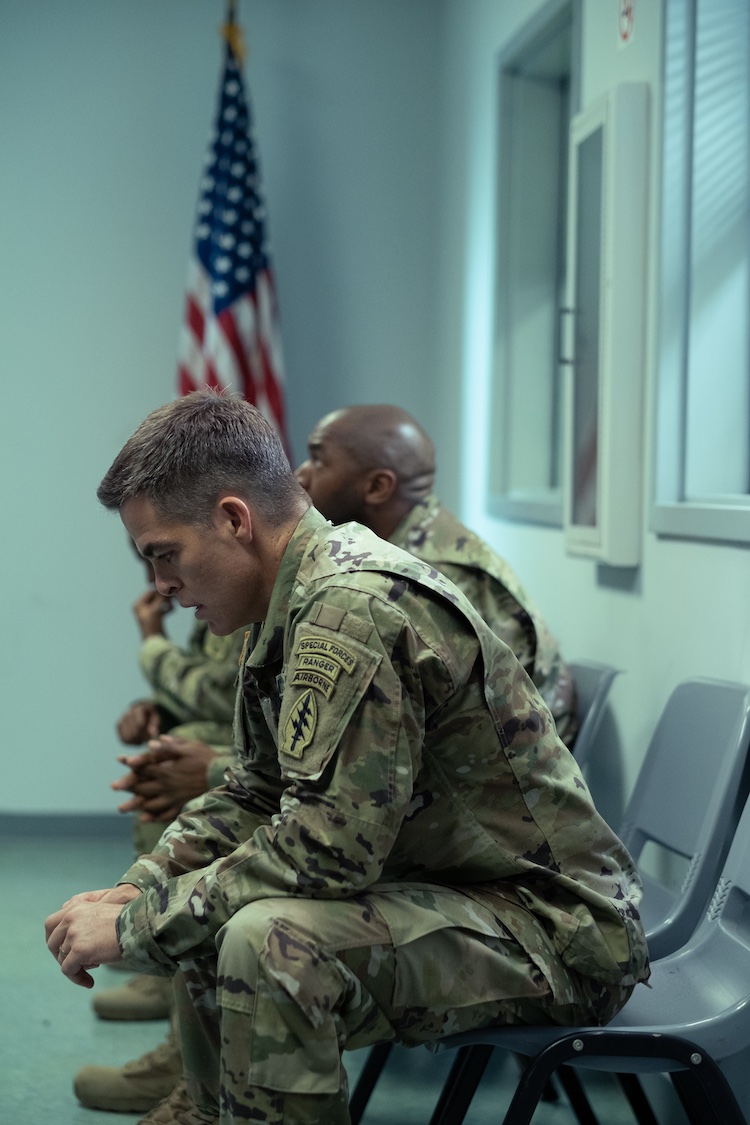 We have two digital codes for THE CONTRACTOR to give away. Winners get a choice of which retailer from whom they'd like to redeem their code at ParamountMovies.com. If you want to win one, please email me at aicn-barbarella@hotmail.com with subject SPECIAL FORCES. In the body of the email, please include your name and why you'd like to win. Entries must be received by midnight CST, Saturday, April 2, 2022.
Check out the trailer and good luck!