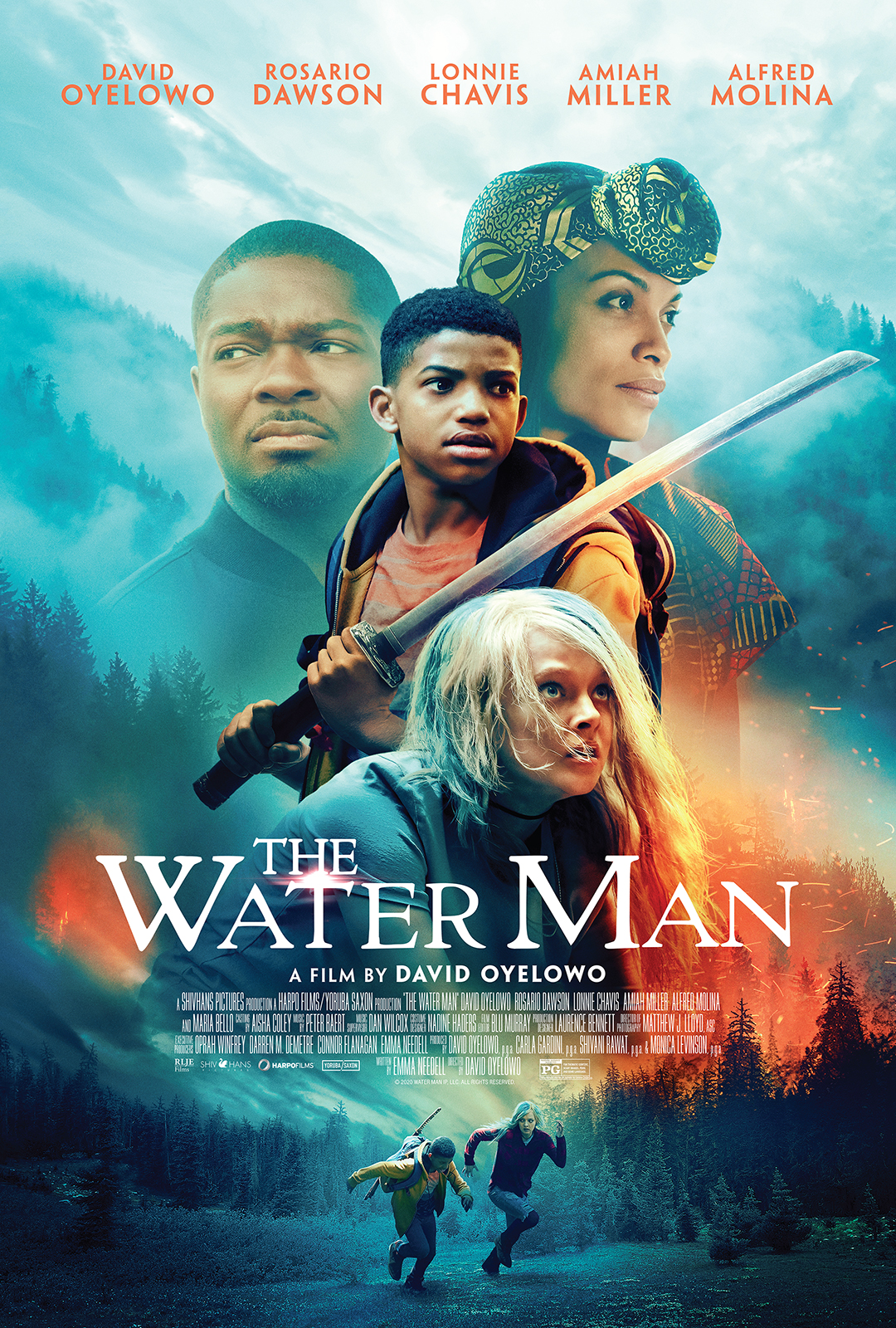 Once again, AICN is partnering with RLJE Films to bring you a giveaway for David Owelowo's directorial debut THE WATER MAN. To celebrate the DVD and Blu-Ray release of THE WATER MAN, executive produced by Oprah Winfrey, AICN is giving away Blu-rays of the film to 4 lucky readers!
In THE WATER MAN, "Gunner (Lonnie Chavis) sets out on a quest to save his ill mother (Rosario Dawson) by searching for a mythic figure who possesses the secret to immortality, the Water Man. After enlisting the help of a mysterious local girl, Jo (Amiah Miller), they journey together into the remote Wild Horse forest -- but the deeper they venture, the stranger and more dangerous the forest becomes. Their only hope for rescue is Gunner's father (David Oyelowo), who will stop at nothing to find them."
Alfred Molina and Maria Bello round out the ensemble cast. The WATER MAN is based on the Black List script written by first-time feature screenwriter Emma Needell.
If you're feeling lucky, email me at annetteaicn@gmail.com with the subject line Give Me The Water, Man. Please include your mailing address in the email. Winners will be chosen by noon on 8/15. MTFBWYA!
Cheers,
Rebecca Elliott
aka Annette Kellerman