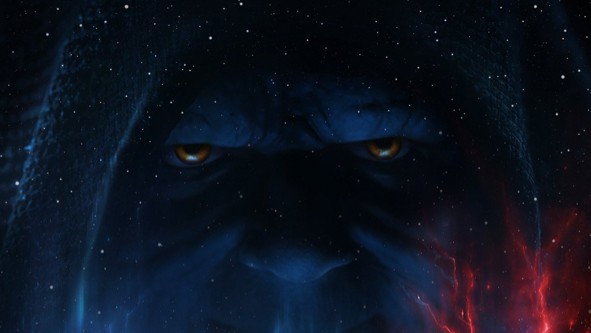 Anybody expecting a new trailer at D23 was profoundly disappointed. They showed a big Behind The Scenes feature, that is said to be hitting online this Monday. This is what we get for STAR WARS skipping Comic Con, where the BTS was traditionally shown.
Instead all we got was this poster:
Rey and Kylo fighting atop of a piece of the crashed DEATH STAR 2 as the Emperor stares on. How does it make you feel?
Bert Bolger out.