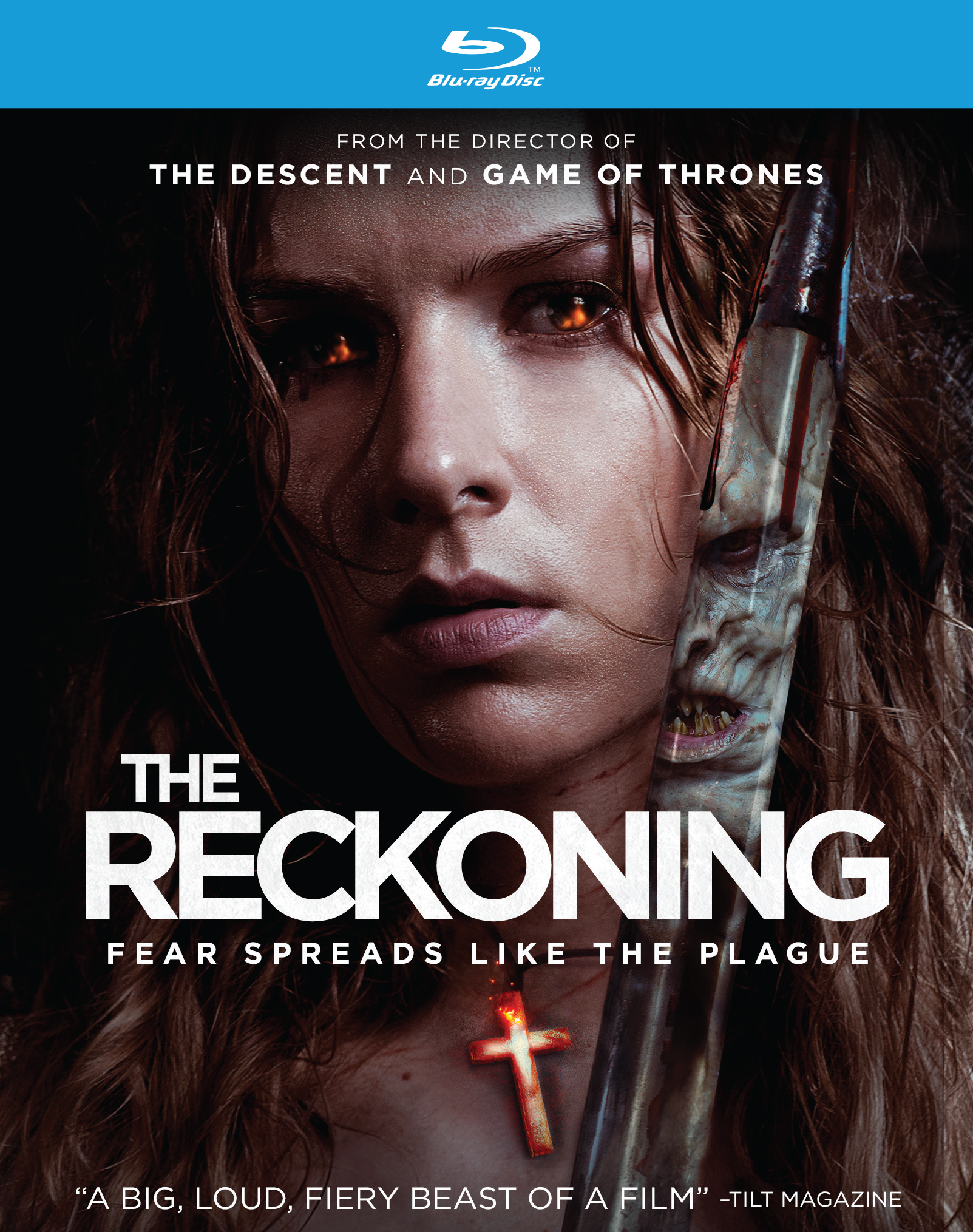 On April 6 RLJE Films will release their latest horror offering THE RECKONING, and AICN has Blu-rays to give away to three lucky readers!
In THE RECKONING, "after losing her husband during the Great Plague, Grace Haverstock (Kirk) is unjustly accused of being a witch and placed in the custody of England's most ruthless witch-hunter, Judge Moorcroft (Pertwee). Forced to endure physical and emotional torture while steadfastly maintaining her innocence, Grace must face her own inner demons as the Devil himself starts to work his way into her mind."
Directed by Neil Marshall (THE DESCENT, DOG SOLDIERS) and penned by him, Edward Evers-Swindell (DARK SIGNAL) and lead actress Charlotte Kirk (OCEAN'S EIGHT, VICE), THE RECKONING also stars Steve Waddinton (THE IMITATION GAME, "The Tudors"), Joe Anderson (ACROSS THE UNIVERSE, THE CRAZIES), and Sean Pertwee (DOG SOLDIERS, EQUILIBRIUM).
Check out the trailer!
Ooooh, this one looks good! What do you think? If you want to take a stab at winning THE RECKONING on Blu-ray, email me at annetteaicn@gmail.com with the subject line I RECKON I NEED THE RECKONING. Contiguous U.S. only please. Winner will be chosen at random by 3/31 at noon. MTFBWYA!
Cheers!
Rebecca Elliott
aka Annette Kellerman