Ken, with the first of what will be a monthly giveaway here at AICN, from RLJE Films and AMC Networks' SHUDDER.
This month AICN is being given a pair of iTune codes for both THE RANGER and THE WITCH IN THE WINDOW to our two winners. Two winners will win both codes.
So what's the contest?
First let's look at the films.
THE WITCH IN THE WINDOW follows Simon (Alex Draper) and his twelve year old kid Finn (Charlie Tacker). They're going to Vermont to renovate an old farmhouse and repair their bonds. They learn of a previous owner named Lydia and how cruel she was. As they make changes to the home, they find out just how cruel her spirit still can be.
Written and directed by Andy Mitton (WE GO ON). It stars Arija Bareikis (THE PURGE), Alex Draper (SIMPLY IRRESSISTIBLE), Charlie Tacker (AMERICAN POLTERGEIST), Greg Naughton (THE INDEPENDENTS) and Carol Stanzione (DELIVER US FROM EVIL)
THE WITCH IN THE WINDOW is available September 3rd on VOD and Digital HD.
And there's the much talked about THE RANGER.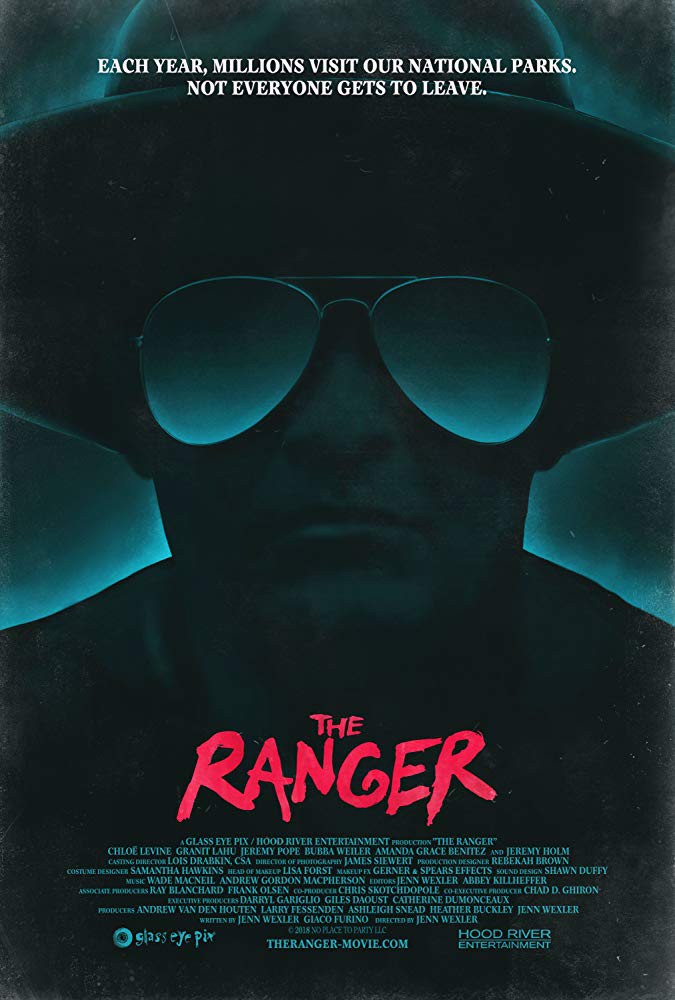 In THE RANGER, Chelsea (Chloe Levine) and her punk friends run from the city to elude the cops and hang low. Chelsea leads them to her old abandoned family cabin. What could go wrong? Well, a ranger (Jeremy Holm) from Chelsea's past is what could go wrong. He seems innocent enough at first, then the real fun begins.
Jenn Wexler co-wrote her feature film directorial debut with Giaco Furino. THE RANGER stars Chloe Levine (THE OA), Jeremy Pope (AINT TOO PROUD) Granit Lahu( ABSTRACT FURIES), Bubba Weiler (PUZZLE), Amanda Grace Benitez (SCHOOL OF ROCK) and Jeremy Holm (HOUSE OF CARDS) as, The Ranger!
THE RANGER is available September 24th on VOD and Digital HD.
For this first kickoff giveaway e-mail me at freddybeans@gmail.com or mention in the talkbacks what you love most about SHUDDER streaming video service. Be creative. My two favorite responses win both movie iTunes codes.
What have ya got to lose? Nothing, but you could stand to win two horror titles!
I will announce the winners, or e-mail you back the codes on the September 3rd.
Til next time Kids
Ken Lewis (AKA: Freddy Beans)
Check out my webpage at www.freddybeans.com