Hey folks, Harry here... I knew the Oscar nominations were coming out this morning, but for the first time in 24 years I didn't give two shits. There's just something about the streaming nature of the noms that makes the Golden guy feel poised at a Urinal in my mind. Not to knock any of the films. Holy shit, I can't imagine surviving the past year locked up without these gems to keep me company.
Even weirder will be the Oscar broadcast. Will it be handled like the GOLDEN GLOBES as a big ZOOM presentation? Or will they have the nominees pit fight for the Golden Trophy and the Immortality that comes with? But this year's Oscars will always have a Pandemic Asterick which historians will write about the films withheld from release due to the shuttering of the Movie Theater exhibition. Some will hold their noses, I see it as a year saved by cinema. A year, where perhaps the audiences' interests have broadened.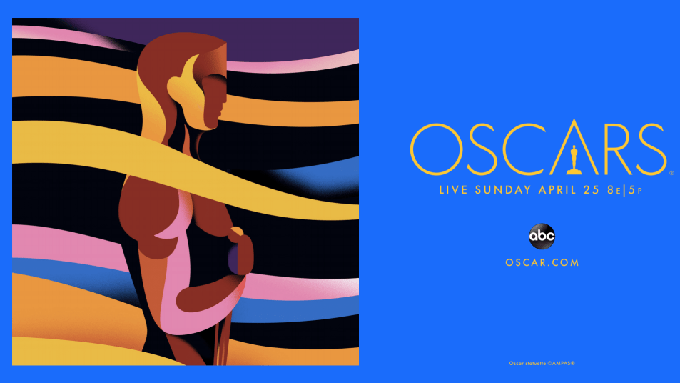 First let's look at Best Picture. We can't look at THE FATHER starring Anthony Hopkins until March 26th when it hits PPV. It is in a few theaters around the country, if you have a hazmat suit. The rest you can all see right now. My personal fave is JUDAS AND THE BLACK MESSIAH & MANK. MANK because I of a CITIZEN KANE fetishist and love "Hollywood Tales" movies, especially when ya have someone like David Fincher fetishistically paying extreme attention to detail. JUDAS AND THE BLACK MESSIAH because holy shit what a movie and story. NOMADLAND is brilliantly told, and probably is the odds on fave to win. DISNEY is spending to help promote Chloé Zhao, who is directing their huge MARVEL spectacle THE ETERNALS - and thus far has been cleaning up in awards thus far. I love seeing films like PROMISING YOUNG WOMAN and SOUND OF METAL in the Best Picture category. They're films I'd expect to get loved on at the INDEPENDENT SPIRIT AWARDS but overlooked at the big show and critics bitching incessently about their snubs. But this year they're in the big tent. I feel the dark horse of the Best Picture noms is THE TRIAL OF THE CHICAGO 7 - it has a replayability that could be habit forming. I liked MINARI, but found it rather ordinary. Perhaps it's having a Korean family in my family. I love my Korean grandparents, and the story of the Grandma in MINARI is much better than the married couple. It's a good movie, but I've seen 10 better that didn't make this list. It's a silly gripe though.. Because really... pitting films in matches like this is just plum silly. Fun, but silly.
Best Picture
"The Father" (David Parfitt, Jean-Louis Livi and Philippe Carcassonne, producers)
"Judas and the Black Messiah" (Shaka King, Charles D. King and Ryan Coogler, producers)
"Mank" (Ceán Chaffin, Eric Roth and Douglas Urbanski, producers)
"Minari" (Christina Oh, producer)
"Nomadland" (Frances McDormand, Peter Spears, Mollye Asher, Dan Janvey and Chloé Zhao, producers)
"Promising Young Woman" (Ben Browning, Ashley Fox, Emerald Fennell and Josey McNamara, producers)
"Sound of Metal" (Bert Hamelinck and Sacha Ben Harroche, producers)
"The Trial of the Chicago 7" (Marc Platt and Stuart Besser, producers)
BEST DIRECTOR - This is going to Chloé Zhao, bank on it. I would cheer like a Longhorn touchdown for the National Championship if David Fincher wins this for MANK. It would mean people understood MANK and the frankly awesome filmmaking on display. I'm all for the naturalism and the existential wanderlust on display in NOMADLAND, but I prefer THE STRAIGHT STORY (1999) which the OSCARS fucking snubbed. It was clearly the Best Picture, Director and Actor that year. Yes, I know I just told you this awards show is silly, but sometimes it's its silliness that just pisses me right the fuck off. FOR A VERY LONG TIME. The fact that Thomas Vinterberg has a Best Director Nomination for ANOTHER ROUND, which is nominated for the BEST INTERNATIONAL FILM category, means it'll likely win that award and not this, but Oscars are fickle. If Emeral Fennell wins - it'll be one of those amazing OSCAR moments of WTF... but this is Emerald's first film out of the gate, it is outstanding subversive powerful work, with a wicked sense of humor. Young Edgy Hollywood will be all about it, but that's not really a yet realized voting block with the Academy. I liked MINARI, but there was much better work this year. The snub... fucking SHAKA KING. That man fucking soared like a god directing JUDAS AND THE BLACK MESSIAH
Best Director
Thomas Vinterberg ("Another Round")
David Fincher ("Mank")
Lee Isaac Chung ("Minari")
Chloé Zhao ("Nomadland")
Emerald Fennell ("Promising Young Woman")
Ok... So here's the thing. We love CHADWICK BOSEMAN. I don't know about you, but when he died, I sought out every film he had ever done and fell in love with each and every performance he ever gave. And then I ran out of films. But there was one last film left. MA RAINEY'S BLACK BOTTOM came out. I haven't been destroyed by a performance like this since I saw Alex Proyas' THE CROW a year after Brandon Lee died. Then all of a sudden over the course of a film... you absolutely see the brilliance that was taken away. This is the very best CHADWICK BOSEMAN performance we will ever receive. Just period. Riz Ahmed in SOUND OF METAL is also, his very best performance he's ever done, and it is amazing to watch. Gary Oldman has an Oscar for playing Winston Churchill in THE DARKEST HOUR - so he's likely out of the running here. Though, his Mank was great. It does my heart so good to see Steven Yeun here, simply because I fell in love with the actor as GLEN on THE WALKING DEAD and it's rewarding to see him getting quality roles that get here. Watched MINARI and I loved him, but my wife, who's Korean-American says his Korean was terrible, but not like Hollywood knows that. And I'll see Hopkins' THE FATHER in a couple weeks, when it becomes available.
Best Actor in a Leading Role
Riz Ahmed ("Sound of Metal")
Chadwick Boseman ("Ma Rainey's Black Bottom")
Anthony Hopkins ("The Father")
Gary Oldman ("Mank")
Steven Yeun ("Minari")
BEST ACTRESS - for me this will come down to ANDRA DAY, FRANCES McDORMAND and CAREY MULLIGAN. I've seen all of these performance multiple times. Vanessa Kirby is great in PIECES OF A WOMAN, Viola Davis is outstanding in MA RAINEY'S BLACK BOTTOM, however the show that Chadwick Boseman puts on in that film, steals all but the title from her. Personally, Andra Day's Billie Holiday is the blinding light of Holy Shit wow. Not only is her Billie Holiday soul stirringly brilliant, but the role and story that are being told, for me... was one of the greatest biopic portrayals I've ever seen. True genius. Frances McDormand strength conveyed in NOMADLAND is something one just never sees in film. That's inherent to Frances McDormand, but beautifully brought out by Zhao. Then there's Carey Mulligan, who's dynamic anit-hero kicked ass and took names. 3 dazzling roles
Best Actress
in a Leading Role
Viola Davis ("Ma Rainey's Black Bottom")
Andra Day ("The United States v. Billie Holiday")
Vanessa Kirby ("Pieces of a Woman")
Frances McDormand ("Nomadland")
Carey Mulligan ("Promising Young Woman")
SUPPORTING ACTOR - If I were a voting member of the Academy, I'd give this to PAUL RACI in SOUND OF METAL. The performance he gave was like that of a dream visualization of a higher being helping you when you're lost. He was just note perfect in the film and everything you see on Ravi's face at the end of that film, PAUL put there. Beautiful. If he doesn't get it, give it to Daniel Kaluuya, who shines brightly in JUDAS AND THE BLACK MESSIAH. Sacha's Abbie Hoffman was fun, but I wouldn't give him the award. I liked Leslie Odom Jr in the outstanding ONE NIGHT IN MIAMI, same with Lakeith Stanfield in JUDAS AND THE BLACK MESSIAH, but Paul Raci and Daniel Kaluuya are a head above everyone else here.
Best Actor in a Supporting Role
Sacha Baron Cohen ("The Trial of the Chicago 7")
Daniel Kaluuya ("Judas and the Black Messiah")
Leslie Odom Jr. ("One Night in Miami")
Paul Raci ("Sound of Metal")
Lakeith Stanfield ("Judas and the Black Messiah")
Best Supporting Actress is an easy category for my vote... Yuh-Jung Youn in MINARI was the singular great thing about the film, for me. Outstanding and her Halmeoni (Korean for Grandma) nailed me. Just beautifully brought to life. However, as great as she was... she didn't act her way into a hotel room with Rudi Giuliani massaging his Johnson on camera. But given Maria Bakalova helped nail the end of the Golden Calf, I think Yuh-Jung Youn should have this. Glen Close also nabbed a Golden Raspberry for her Grandmother in HILLBILLY ELEGY, so of course the Oscars nominate her. I think if you've ever spent time in small town America in a fashion that wasn't getting a fill up and back on the highway, but lived in small town America you stop laughing and recognize how bloody perfect Glenn Close was in that film, which Ron Howard did a great job with. Amanda Seyfried in MANK just wasn't a substantial enough role for me, so that pretty much guarantee for her to win Best Supporting Actress - which I never can quite figure.
Best Actress in a Supporting Role
Maria Bakalova ('Borat Subsequent Moviefilm")
Glenn Close ("Hillbilly Elegy")
Olivia Colman ("The Father")
Amanda Seyfried ("Mank")
Yuh-jung Youn ("Minari")
Best Animated film should probably go to SOUL or ONWARD... but because that's two PIXAR films, they could cancel one another out. Glen Keane's OVER THE MOON was awesome and NETFLIX has immense award show game these days. Could go that direction. What do you think? SOUL right?
Best Animated Feature Film
"Onward" (Pixar)
"Over the Moon" (Netflix)
"A Shaun the Sheep Movie: Farmageddon" (Netflix)
"Soul" (Pixar)
"Wolfwalkers" (Apple TV Plus/GKIDS)
BEST ADAPTED SCREENPLAY is going to Chloé Zhao. But if THE WHITE TIGER somehow wins, there's dancing throughout the land.
Best Adapted Screenplay
"Borat Subsequent Moviefilm." Screenplay by Sacha Baron Cohen, Anthony Hines, Dan Swimer, Peter Baynham, Erica Rivinoja, Dan Mazer, Jena Friedman, Lee Kern; Story by Sacha Baron Cohen, Anthony Hines, Dan Swimer, Nina Pedrad
"The Father," Christopher Hampton and Florian Zeller
"Nomadland," Chloé Zhao
"One Night in Miami," Kemp Powers
"The White Tiger," Ramin Bahrani
BEST ORIGINAL SCREENPLAY... I absolutely believe the Emerald Fennell will win, PROMISING YOUNG WOMAN's script just was snappy as hell. Quotable and unpredictable. Great screenplay and film. Or it'll go to Aaron Sorkin for THE TRIAL OF THE CHICAGO 7. I would actually love to read the script for SOUND OF METAL.
Best Original Screenplay
"Judas and the Black Messiah." Screenplay by Will Berson, Shaka King; Story by Will Berson, Shaka King, Kenny Lucas, Keith Lucas
"Minari," Lee Isaac Chung
"Promising Young Woman," Emerald Fennell
"Sound of Metal." Screenplay by Darius Marder, Abraham Marder; Story by Darius Marder, Derek Cianfrance
"The Trial of the Chicago 7," Aaron Sorkin
BEST ORIGINAL SONG should obviously go to the mind-numbingly brilliance of BILL & TED FACE THE MUSIC's "Face The Music" with live performance by WYLD STALLIONS!!!! But NoooOOOooOoOOOooOOOOOooo... The Academy of Motion Pictures Arts & Science only ever got it most right presenting to Isaac Hayes for SHAFT! I think of the possible nominees "Húsavík" makes the most perfect sense to me.
Best Original Song
"Fight for You," ("Judas and the Black Messiah"). Music by H.E.R. and Dernst Emile II; Lyric by H.E.R. and Tiara Thomas
"Hear My Voice," ("The Trial of the Chicago 7"). Music by Daniel Pemberton; Lyric by Daniel Pemberton and Celeste Waite
"Húsavík," ("Eurovision Song Contest"). Music and Lyric by Savan Kotecha, Fat Max Gsus and Rickard Göransson
"Io Si (Seen)," ("The Life Ahead"). Music by Diane Warren; Lyric by Diane Warren and Laura Pausini
"Speak Now," ("One Night in Miami"). Music and Lyric by Leslie Odom, Jr. and Sam Ashworth
BEST SCORE clearly should go to a tie between MANK's Trent Reznor and Atticus Ross and SOUL's Trent Reznor and Atticus Ross and Jon Batiste!!!
Best Original Score
"Da 5 Bloods," Terence Blanchard
"Mank," Trent Reznor, Atticus Ross
"Minari," Emile Mosseri
"News of the World," James Newton Howard
"Soul," Trent Reznor, Atticus Ross, Jon Batiste
BEST SOUND is a tremendous category this year. Personally, I gotta go for MANK, the sound of that film sent my home theater into audiophile drool mode. Just utterly terrific and rich. Then there's SOUND OF METAL and SOUL - where SOUND is a plot point, that each film celebrates in its design. But then there's GREYHOUND which is WWII Naval Sub Battle movie sound! And NEWS OF THE WORLD... I've a ranch in North Texas, a tad aways from Wichita Falls and most definitely the characters in the story that is told live on. And the movie audibly caught the sound of horseback in North Texas, talking with 3 or 4 people. But mostly two. Loved it.
Best Sound
"Greyhound," Warren Shaw, Michael Minkler, Beau Borders and David Wyman
"Mank," Ren Klyce, Jeremy Molod, David Parker, Nathan Nance and Drew Kunin
"News of the World," Oliver Tarney, Mike Prestwood Smith, William Miller and John Pritchett
"Soul," Ren Klyce, Coya Elliott and David Parker
"Sound of Metal," Nicolas Becker, Jaime Baksht, Michelle Couttolenc, Carlos Cortés and Phillip Bladh
WANDAVISION - sorry it's where my costume brain went. Probably should go to PINOCCHIO
Best Costume Design
"Emma," Alexandra Byrne
"Mank," Trish Summerville
"Ma Rainey's Black Bottom," Ann Roth
"Mulan," Bina Daigeler
"Pinocchio," Massimo Cantini Parrini
"If Anything Happens I love You" just THE BEST
Best Animated Short Film
"Burrow" (Disney Plus/Pixar)
"Genius Loci" (Kazak Productions)
"If Anything Happens I Love You" (Netflix)
"Opera" (Beasts and Natives Alike)
"Yes-People" (CAOZ hf. Hólamói)
I need to see these
Best Live-Action Short Film
"Feeling Through"
"The Letter Room"
"The Present"
"Two Distant Strangers"
"White Eye"
I say give it to Erik Messerschmidt - it was the best my screen looked this year.
Best Cinematography
"Judas and the Black Messiah," Sean Bobbitt
"Mank," Erik Messerschmidt
"News of the World," Dariusz Wolski
"Nomadland," Joshua James Richards
"The Trial of the Chicago 7," Phedon Papamichael
I'll get back to you on this category, I have to catch up with these!
Best Documentary Feature
"Collective," Alexander Nanau and Bianca Oana
"Crip Camp," Nicole Newnham, Jim LeBrecht and Sara Bolder
"The Mole Agent," Maite Alberdi and Marcela Santibáñez
"My Octopus Teacher," Pippa Ehrlich, James Reed and Craig Foster
"Time," Garrett Bradley, Lauren Domino and Kellen Quinn
Same with the SHORT SUBJECT Docs.
Best Documentary Short

Subject
"Colette," Anthony Giacchino and Alice Doyard
"A Concerto Is a Conversation," Ben Proudfoot and Kris Bowers
"Do Not Split," Anders Hammer and Charlotte Cook
"Hunger Ward," Skye Fitzgerald and Michael Scheuerman
"A Love Song for Latasha," Sophia Nahli Allison and Janice Duncan
With Film Editing... Probably ya gotta go with SOUND OF METAL, just hands down. I mean even just for that ending alone. Just EGADS!!! Great. The film makes the case for the battle between who is right. People that love Silent Films vs the Fully audio experience and even retro-hearing life. How the film played through a single viewing I came away with 20 signs I hadn't learned, through the beautiful way this film is pieced together. And I tstill need to see THE FATHER. It is shocking to me that MANK did not even get nominated. A fucking crime.
Best Film Editing
"The Father," Yorgos Lamprinos
"Nomadland," Chloé Zhao
"Promising Young Woman," Frédéric Thoraval
"Sound of Metal," Mikkel E.G. Nielsen
"The Trial of the Chicago 7," Alan Baumgarten
I need to see the middle three, but loved the end caps. I must see THE MAN WHO SOLD HIS SKIN, I need to know the going rate, I've loads of skin.
Best International Feature Film
"Another Round" (Denmark)
"Better Days" (Hong Kong)
"Collective" (Romania)
"The Man Who Sold His Skin" (Tunisia)
"Quo Vadis, Aida?"(Bosnia and Herzegovina)
I give it to MA RAINEY'S BLACK BOTTOM - Viola's make-up is the award. I mean she's just amazing as Ma Rainey. The Glen Close makeup is impressive, but also feels like a funny costume for a party. Which means ICONIC. Love or Hate it - you're thinking of that character clearly in your mind. And you might not even have seen HILLBILLY ELEGY yet.
Best Makeup and Hairstyling
"Emma," Marese Langan, Laura Allen, Claudia Stolze
"Hillbilly Elegy," Eryn Krueger Mekash, Patricia Dehaney, Matthew Mungle
"Ma Rainey's Black Bottom," Sergio Lopez-Rivera, Mia Neal, Jamika Wilson
"Mank," Kimberley Spiteri, Gigi Williams, Colleen LaBaff
"Pinocchio," Mark Coulier, Dalia Colli, Francesco Pegoretti
Gotta go with MANK. It was a transporting experience watching that movie. At least the handsome cinematically robust lushness of it all. Now if only Warner Bros would do CITIZEN DUCK with Bugs Bunny as a reporter investigating the life of one Daffy Duck. Also directed by David Fincher, written by Paul Dini.
Best Production Design
"The Father." Production Design: Peter Francis; Set Decoration: Cathy Featherstone
"Ma Rainey's Black Bottom." Production Design: Mark Ricker; Set Decoration: Karen O'Hara and Diana Stoughton
"Mank." Production Design: Donald Graham Burt; Set Decoration: Jan Pascale
"News of the World." Production Design: David Crank; Set Decoration: Elizabeth Keenan
"Tenet." Production Design: Nathan Crowley; Set Decoration: Kathy Lucas
I think I acually had the most fun with the visual effects of LOVE AND MONSTERS. Am I the only geek dork that just ate that movie up. Just a totally happy weightlessly fun flick. THE MIDNIGHT SKY - I thought George Clooney was actually in Antarctica during Blizzard conditions. Space stuff was cool too. More and more disappointed in MULAN. Wanted the musical numbers and companion dragon. Then there's THE ONE AND ONLY IVAN - which is a full fantasy flick with talking gorillas and elephants and dogs and the Meth guy running the whole thing. This movie was made to make me smile, but shouldn't get the Oscar. But I'd giggle. TENET, I be so frustrated. By the time the Oscars come, we all would've given it to KONG VS GODZILLA aniways. Kong has a glowy axe, OSCAR!
Best Visual Effects
"Love and Monsters," Matt Sloan, Genevieve Camilleri, Matt Everitt and Brian Cox
"The Midnight Sky," Matthew Kasmir, Christopher Lawrence, Max Solomon and David Watkins
"Mulan," Sean Faden, Anders Langlands, Seth Maury and Steve Ingram
"The One and Only Ivan," Nick Davis, Greg Fisher, Ben Jones and Santiago Colomo Martinez
"Tenet," Andrew Jackson, David Lee, Andrew Lockley and Scott Fisher