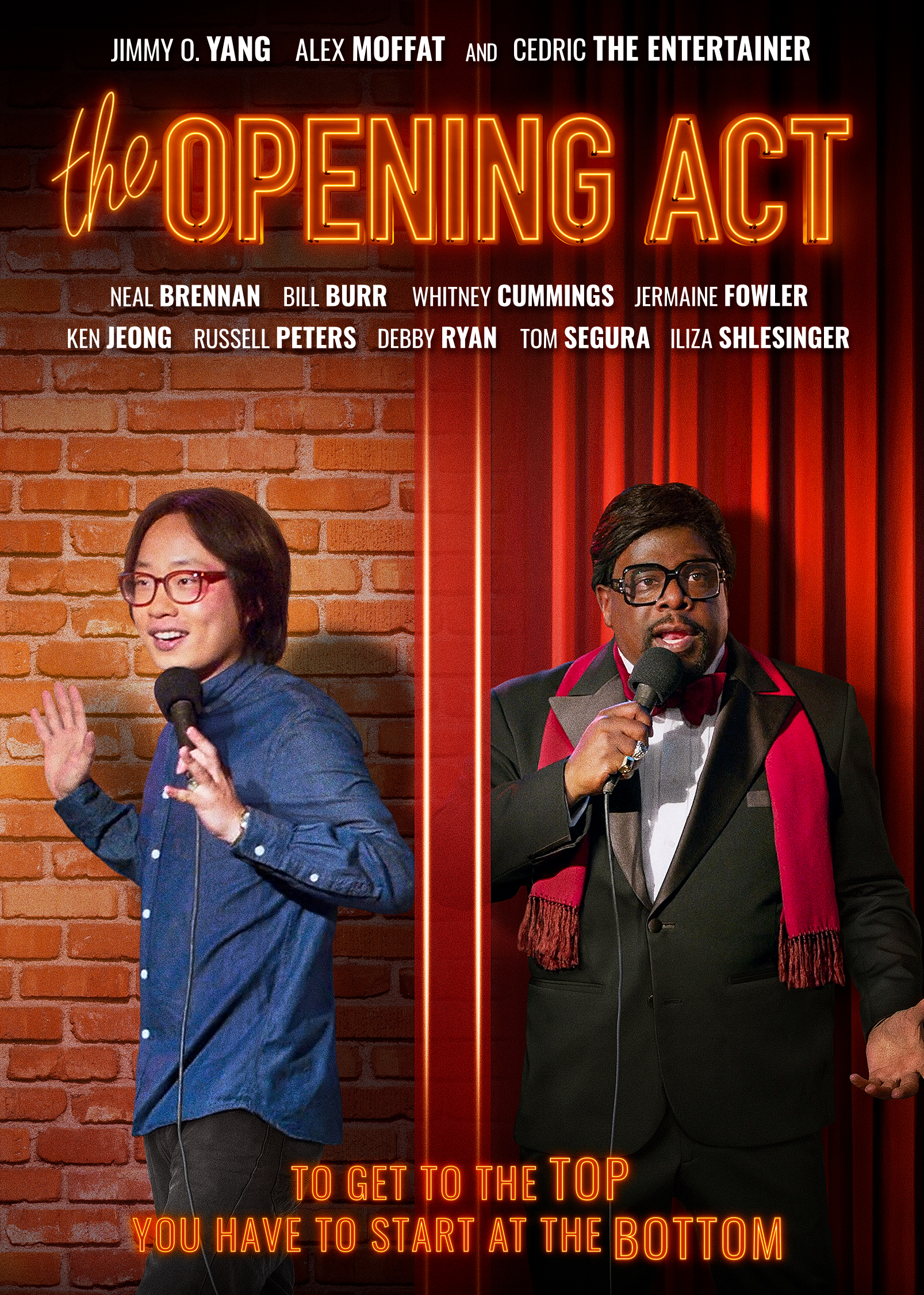 On December 15, RLJE Films is releasing the comedy THE OPENING ACT on DVD and Blu-ray, and AICN is giving away DVD copies to THREE lucky winners.
In THE OPENING ACT, Will Chu is stuck in a thankless job while trying to pursue his true passion in life, becoming a stand-up comedian. When he gets the opportunity he's been waiting for, the emcee slot on the road opening for his hero Billy G., the realities of life on the stage come crashing in. Between relentless hecklers, drunk comedy groupies and hard-to-impress morning radio DJs, things get off to a rough start. Even if he can learn from his idols and overcome the challenges, he'll have to prove he has what it takes to make his dream a reality.
Produced by Vince Vaughn and Peter Billingsley, THE OPENING ACT is written and directed by stand up comedian Steve Byrne. The film features performances by a who's who of funny people including Jimmy O. Yang, Alex Moffat, Cedrick The Entertainer, Neal Brennan, Debby Ryan, Ken Jeong, Bill Burr, Jermaine Fowler, Russell Peters, Whitney Cummings, Tom Segura, and Eliza Schlesinger. Whew!
Check out the trailer below!
If you'd like to throw your name in the hat for a chance to win THE OPENING ACT on DVD, email me at annetteaicn@gmail.com with the subject line BILLINGSLEY=RALPHIE 4EVA. Winners will be chosen at random by 12/9 @ noon. U.S. residents only. May the movie gods smile on you.
Cheers,
Rebecca Elliott
aka Annette Kellerman