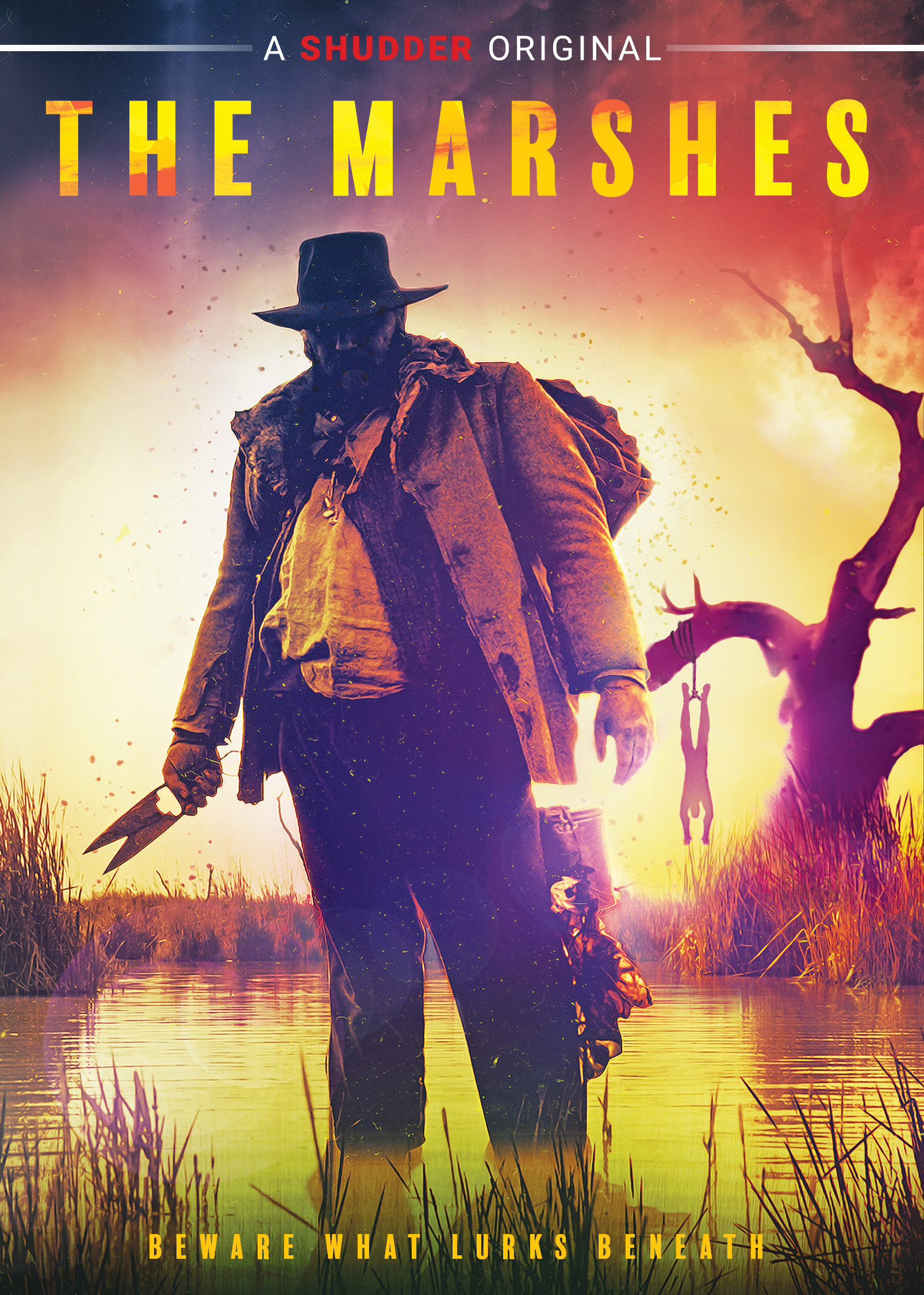 On 6/16 Shudder and RLJE Films is releasing horror/thriller THE MARSHES on VOD, Digital HD, DVD, and Blu-ray. Here's the synopsis:
When a group of young microbiologists head deep into the Australian wilderness to test water samples, they inadvertently enter the domain of a mysterious local. As they travel through the marshes, he stalks their every move, determined to kill anyone who enters his land.
Making his first foray into feature directorial and screenwriting, Roger Scott leads a cast that includes Dafna Kronental (41, THE MENKOFF METHOD), Mathew Cooper (BURNING KISS, "Janet King"), Sam Delich ("Home and Away", "Mr. Inbetween"), and Eddie Baroo (SON OF A GUN, AUSTRALIA).
To celebrate THE MARSHES upcoming release, AICN is giving away DVDs of the film to three winners! If you're Feeling lucky, send me an email to annetteaicn@gmail.com with the subject line I WANT TO GET LOST IN THE MARSHES. Please include your mailing address (U.S. residents only- sorry international fans). Winners will be chosen at random by 6/11 at noon. Good luck!
Rebecca Elliott
aka Annette Kellerman