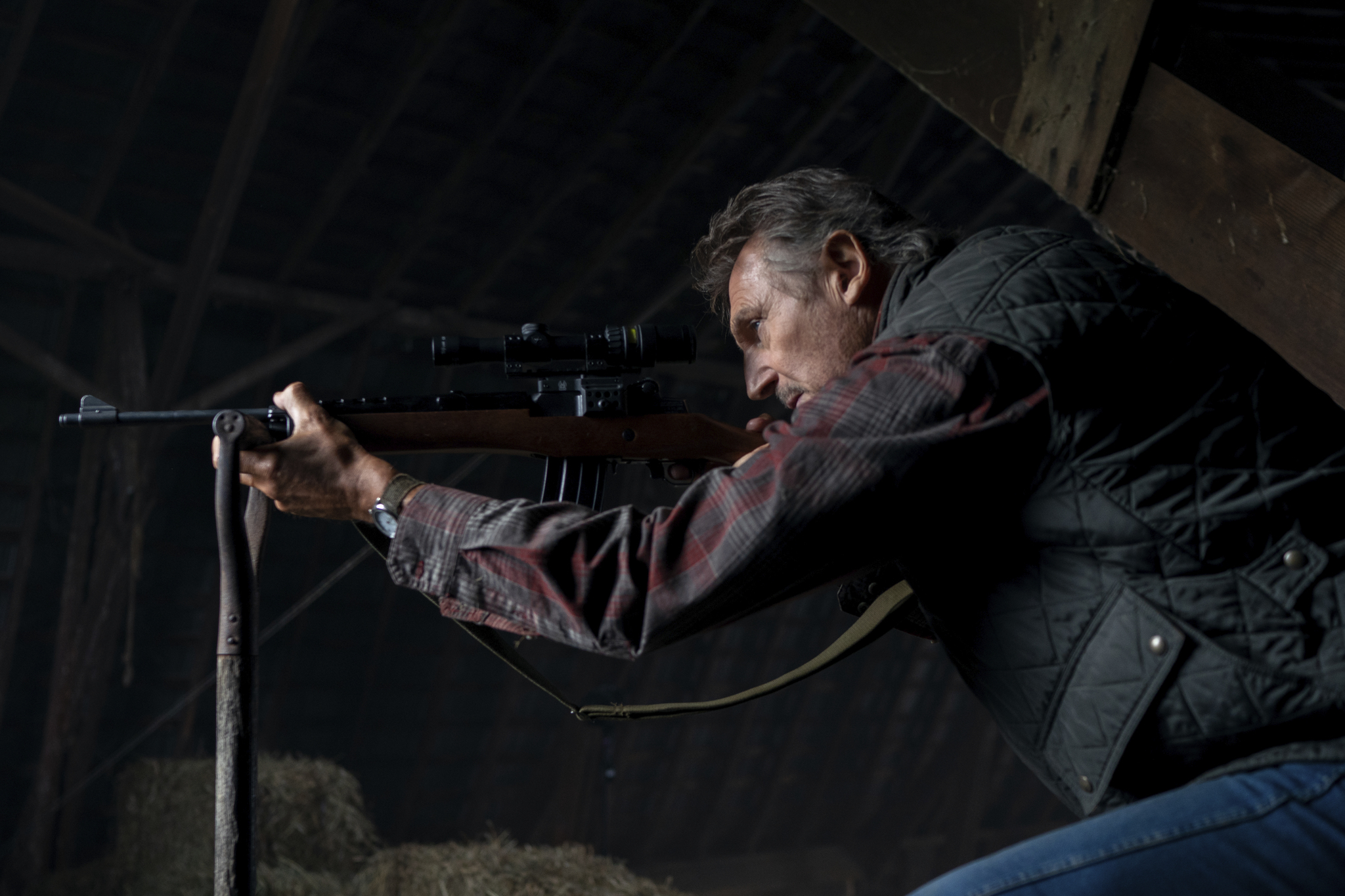 Universal Pictures Home Entertainment is releasing THE MARKSMAN today 4/27 on digital and on 5/11 on Blu-ray and DVD.
Starring Academy Award nominee Liam Neeson (TAKEN franchise, THE GREY) and directed by fellow-nominee Robert Lorenz (AMERICAN SNIPER, MYSTIC RIVER), the film features notable supporting performances by Katheryn Winnick (THE DARK TOWER, "Big Sky"), Juan Pablo Raba , (PEPPERMINT, "Narcos"), Teresa Ruiz ("Narcos: Mexico," "Here on Earth") and Jacob Perez (PAPA BEAR, WILLY GOES WAY BACK).
In THE MARKSMAN, "Ex-Marine and hardened Arizona rancher Jim Hanson (Neeson) simply wants to be left alone as he tries to make a living on an isolated stretch of borderland. But everything changes when he witnesses 11-year-old migrant Miguel (Perez) and his mother (Ruiz) fleeing from a band of assassins sent by a ruthless drug cartel. After being caught in a shoot-out, Miguel's mother begs Jim to take her son to the safety of their family in Chicago. Defying law-enforcement, Jim and Miguel hit the road and slowly begin to forge an unlikely friendship, while the cartel's relentless assassins blaze a bloody trail, hot on their heels."
Extras on the Blu-ray and DVD release includes a behind-the-scenes documentary on the making of THE MARKSMAN that includes interviews with the cast and filmmakers.
Check out an exclusive clip from the extras right here!
Everyone loves Liam! If you love Liam too, check out THE MARKSMAN on digital today or when it comes out on DVD and Blu-ray on 5/11!
Cheers,
Rebecca Elliott
aka Annette Kellerman