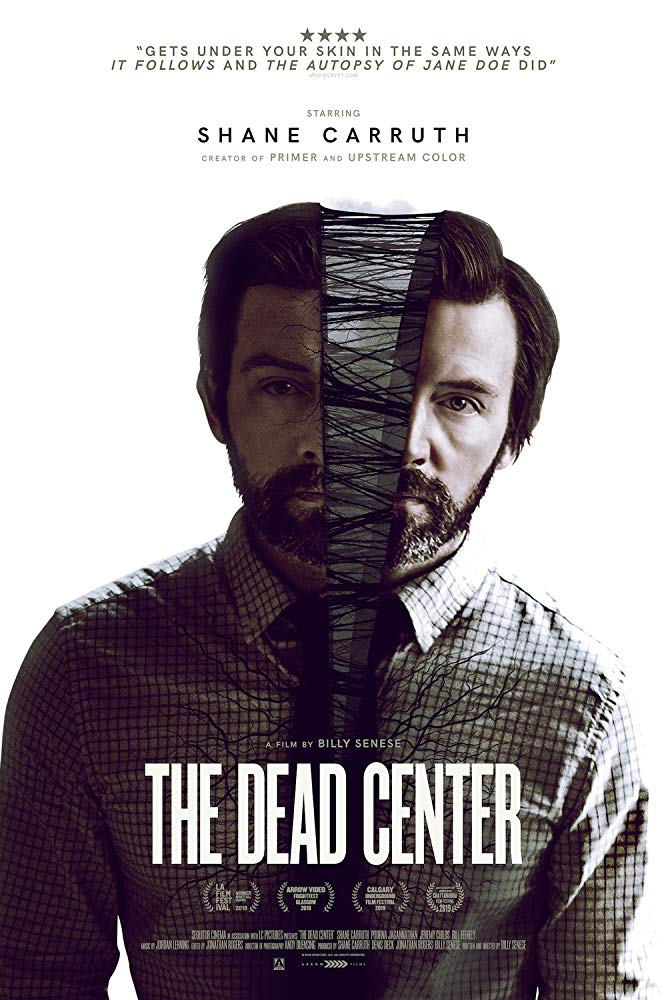 Arrow Films announced that they will be releasing the thriller THE DEAD CENTER theatrically on 10/11. Here's the synopsis for the film:
When a very dead suicide victim (Jeremy Childs, Preacher, Nashville) disappears from the morgue, it sets in motion a chain of events that has the power to immolate everything, and everyone, it touches.

Troubled psychiatrist Daniel Forrester (Shane Carruth, Primer, Upstream Color) is drawn to help a mysterious patient who is brought to the emergency psych ward in a catatonic state with no memory of how he reached the hospital. As if to exorcise his own demons, the doctor feverishly tries to break through to his mysterious patient. But as a spate of mysterious deaths shake the ward to its core, Forrester comes to suspect that there is more to his new ward than meets the eye. As he comes to realise what he's unleashed, a desperate race against the forces of evil threatens to swallow him whole.
AICN has an exclusive clip from THE DEAD CENTER to share with our readers right here!
I've been a big fan of Shane Carruth ever since he blew my mind with his time travel indie PRIMER, so I am excited to see what the auteur brings to this chilling mind-bender. Carruth is joined by a supporting cast that includes Jeremy Childs (Preacher, Nashville) and Poorna Jagannathan (Big Little Lies). You can also check out the official trailer THE DEAD CENTER below.
This type of existential terror is totally in my wheelhouse! What do you think? If you can't check out THE DEAD CENTER when it hits theaters and 4K digital HD on 10/11, stay tuned for the film's release on DVD and Blu-ray on 10/22!
Rebecca Elliott
aka Annette Kellerman