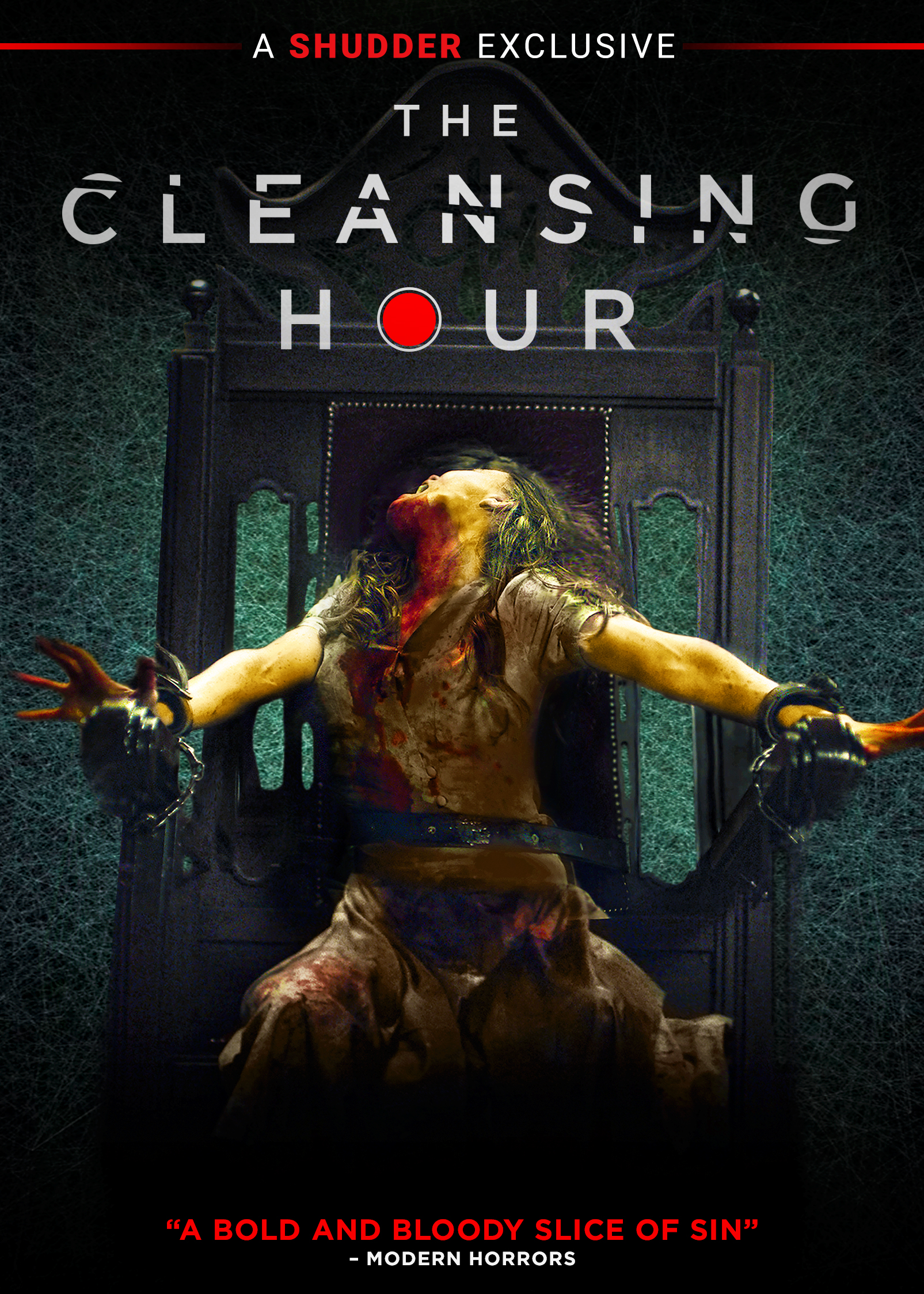 Feeling lucky?
On 1/19 RLJE Films is releasing Shudder's THE CLEANSING HOUR on VOD, Digital HD, and DVD, and AICN is giving away DVDs to TWO lucky readers.
"In
THE CLEANSING HOUR
,
Max and Drew run a popular webcast that streams "live exorcisms" watched by millions across the globe. In reality, the exorcisms are just elaborately staged hoaxes performed by paid actors. But their fortunes take a turn when one of the actors becomes possessed by an actual demon and takes the crew hostage. In front of a rapidly growing audience, the demon subjects the crew to a series of violent challenges, threatening to expose the dark secrets they've been hiding from each other unless they come clean and reveal they're impostors before the show is over."
THE CLEANSING HOUR stars Ryan Guzman (THE BOY NEXT DOOR, "9-1-1"), Kyle Gallner (DEAR WHITE PEOPLE, AMERICAN SNIPER), and Alex Angelis (THE MAGNIFICENT SEVEN, LOVE'S LAST RESORT). Damien LeVeck directs the feature screenwriting debut of Aaron Horwitz.
Check out the trailer!
DVD bonuses include director commentary, a behind-the-scenes featurette, as well as THE CLEANSING HOUR short film.
What say ye? If you're a U.S. resident and want to throw your hat in the ring for a DVD of THE CLEANSING HOUR, email me at annetteaicn@gmail.com with the subject line THE CLEANSING HOUR IS THE NEW HAPPY HOUR. Please include your address in the subject of the email. Winners will be chosen at random by noon on 1/15. Good luck!
Cheers,
Rebecca Elliott
aka Annette Kellerman