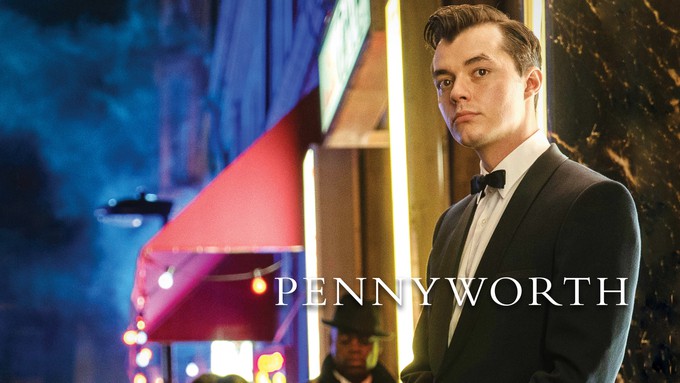 Hola Dannie aqui,
The good folks at DC and EPIX released a teaser for the upcoming show "PENNYWORTH" about the origin of everyones favorite batty butler Alfred Pennyworth. We all have heard the tale of Alfred being a former special-forces bad-ass before leaving old London town to be employed by the Wayne family in Gotham. Now we actually will get to see Alfred's beginnings in the 1960s, too cool. Without Alfred, Bruce Wayne/Batman would be up sh*t's creek without a paddle many a time. It's nice to see old Alfred is finally getting his due time in the spotlight. I loved Alfred from the show "Gotham" and just about every incarnation of the character so I am more than up to check this series out.
Here is the teaser for DC and EPIX's "PENNYWORTH" show.
"PENNYWORTH" stars Hainsley Lloyd Bennett ("Eastenders," "Catastrophe," "King of Crime," and "Kingdom of Evan"), Ben Aldridge ("Our Girl," "Fleabag," and "Toast") as Thomas Wayne, Dorothy Atkinson ("Mr. Turner," "Topsy Turvey," and HULU's "Harlots") and Jack Bannon ("The Imitation Game," "Fury," "Kids In Love" and "Endeavour") as Alfred Pennyworth.
The "PENNYWORTH" series is written by Bruno Heller ("Rome," "The Mentalist," "Pax," and "Gotham") and directed by Danny Cannon (1995's "Judge Dredd," "Phoenix," "CSI: Crime Scene Investigations," and "Gotham"). It is nice to see DC utilizing the talent that truly worked for their show "Gotham" the writing and directing on that show was truly impressive. I can not wait to see where Cannon and Heller take our Alfred. "PENNYWORTH" is set to hit television screens via EPIX sometime this summer. How many of you DC lovers and haters are looking forward to checking "PENNYWORTH" out?
Stay Strong, Live Good, Love Movies!
Dannie H.L. Knowles aka Pekosa Peligrosa